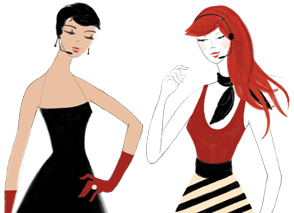 PLACING A BUSINESS GIFT ORDER
Let Olive & Cocoa® make business gifting a pleasure!
As definitive gift giving connoisseurs, our knowledgeable Gift Specialists are trained to work with you to make your business gifting personal, easy and meaningful. Simply give us a call and you'll be introduced to your own dedicated Gift Designer who will manage every detail of your account.
From creating personalized gift crates with your company logo to selecting just the right gift for each recipient, your Gift Specialist will help create a business gifting program customized just for you. All we need is a list of your recipients (our Order Template Spreadsheet is quick and easy!) and we'll take care of the rest.
Sit back, relax and let Olive & Cocoa® gifts make your business gifting a breeze!
Download our order template spreadsheet here
Call or Email today and let us help you place your order!
800.538.5404 | Sales@oliveandcocoa.com