Drinks for Dad: Classic Father's Day Cocktails
Make a toast to dad this Father's Day with a classic cocktail. We've put together a few of our favorites, from stiff, bourbon-based stirred drinks to shaken and strained tropical varieties.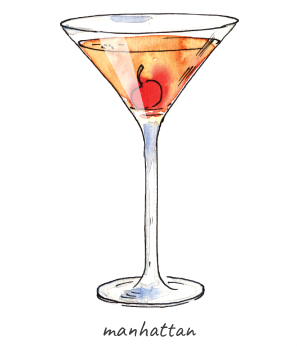 manhattan

One of the easiest cocktails to make, and also one of the most delicious.

2 oz. bourbon
1 oz. sweet vermouth
2 dashes Angostura bitters
Cherry for garnish

Stir ingredients in a mixing glass with ice, strain into a chilled glass and garnish.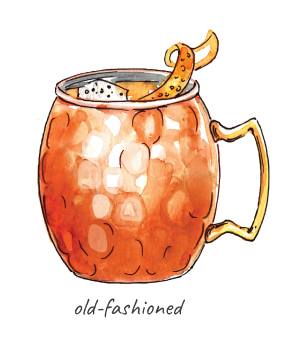 old-fashioned

Likely dad's go-to cocktail, the old-fashioned is simple to concoct but nice and complex thanks to the Angostura bitters. Because of the minimal ingredients, using a premium whiskey will really make a difference here.

2 oz. bourbon or rye whiskey
2 dashes Angostura bitters
1/4 oz. simple syrup (or one sugar cube if preferred)
Orange peel

In a glass, add the syrup, bitters and orange peel. Use a muddler to gently press the orange peel to release the citrus oils. Add the whiskey and stir. Add ice cubes and stir again.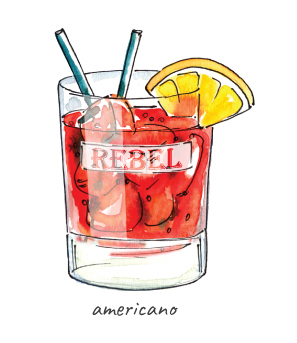 americano

If dad's a bit of a lightweight, this low-alcohol cocktail makes a good choice and still packs a flavor punch.

1 1/2 oz. Campari
1 1/2 oz. sweet vermouth
Club soda
Orange slice for garnish

Pour the Campari and vermouth into an ice-filled glass. Top with soda, stir and garnish.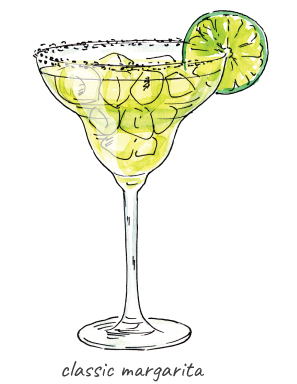 classic margarita

This super refreshing classic will have dad transported to a hammock within the first few sips.

2 oz. silver tequila (or reposado if you like)
1 oz. fresh lime juice
3/4 oz. Cointreau
slice of lime for garnish
salt (optional)

Combine ingredients with ice in a shaker and shake vigorously. Strain into an ice-filled glass and garnish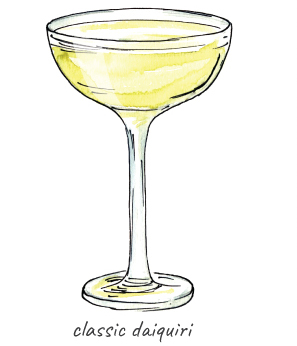 classic daiquiri

Rum is the star of this three-ingredient cocktail, which gets enhanced by freshly squeezed lime and a dash of simple syrup to sweeten things up.

2 oz. white rum
1 oz. fresh lime juice
1/2 oz. simple syrup (1:1)

Combine ingredients in a shaker with ice, shake to chill and strain into a chilled glass.