Care Packages and Care Package Delivery
Gifts are not simply about celebrating a significant event or commemorating a special occasion. Sometimes the act of giving is purely about helping someone feel better and letting them know you care about them. That's why our team at Olive & Cocoa has taken the time to put together a mindful collection of care packages.
From gourmet foods to luxurious spa crates and more, there's sure to be something in our collection that's the perfect care package for your friends and family. We have a range of care package delivery options, including next-day delivery, to ensure your care package arrives on time and right when it's needed.
We're always updating our catalog, so make sure you check back often and see what fantastic new care packages we've put together for you.
Featured Care Packages
Snacks To Share
A little sweet, a little savory, and a whole lot to share! Brimming with ready to eat nibbles for everyone to enjoy, petite includes white chocolate gummy bears, trail mix, rocky road popcorn, rustic crackers, and hummus. Medium also includes gourmet salami, sundried tomato spread, and...
View Details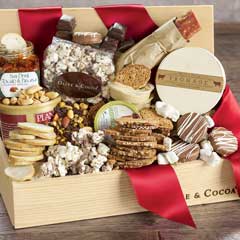 Succulent Frog
A happy little frog filled with exotic looking succulent plants adds charm and character to any home or patio. Hardy and easy to care for, this little guy comes fully planted and ready for display. Succulent Frog measures approximately 6" x 6" x 5" and requires 2nd day shipping.
View Details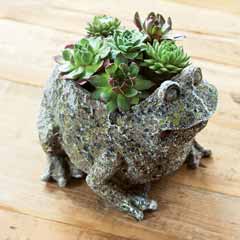 Serenity Spa Crate
Our Serenity Spa Crate features hand selected sundries for one of the most splendid treasures of all: relaxation. Herbal lavender tub sachets, hand crocheted washcloth, artisanal soap, lavender candle, and indulgent hand cream arrive gift wrapped together in a hand crafted wood crate...
View Details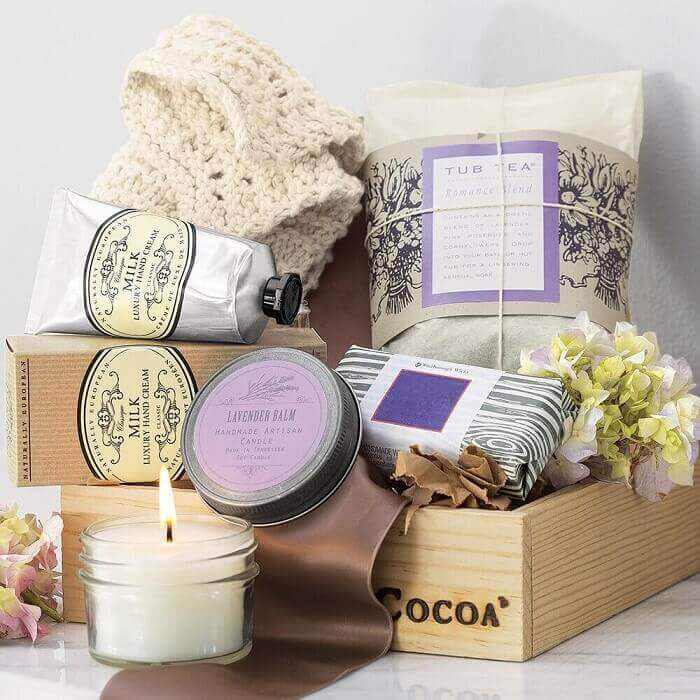 From the Blog
Sending the ultimate care package is a great way to show someone how much you care, to stay connected to a far-away friend or college student, or to bring cheer to someone who's feeling a bit under the weather.
Feel Better Gift Basket
For the friend that's recovering from illness or feeling blue after a break-up, send a care package that's sure to cheer them up. A delicate "Loved" charm necklace is an especially sentimental gift to remind a close friend that you care about them and they're not alone. If you're looking to lighten the mood, send a gift basket filled to the brim with heart-shaped cookies and sweets they can indulge in.
College Care Package Ideas
There's no better way to show your support for a college student than by sending them a college care package. Support their good study habits with an assortment of the savory and sweet snacks they love, or a savory charcuterie they can share with their roommates. If you're not sure you want to give food gifts or if the dorm rules don't allow for it, consider sending a lush succulent or floral arrangement to brighten up their room.
Relaxation Gift Basket
We all have that busy bee friend or family member that could use a little relaxation. Maybe they're under a lot of stress and could benefit from some much-needed self-care time. A thoughtful way to support your loved ones and encourage them to take time for themselves is by sending them a spa care package. A spa gift set comes with everything they need to create an atmosphere of relaxation. A comfortable pair of pajamas or robe for them to slip into after a long day makes a nice alternative (or addition) to a spa care package.
Active Minds Care Packages
Some of our loved ones are super busy and others could use something to keep them occupied. Perhaps they're recovering from illness or confined to the house after surgery. Whatever the reason, if your loved one could use a distraction, send a care package with items that activate the mind such as a book you think they would find engaging. Scented candles are also a great way to activate the brain's pleasure centers.
Family Care Packages
Choosing a care package that a whole family will enjoy is tricky, but the key solution to this family dilemma is choosing a package with variety. A food gift basket filled with an assortment of sweet and savory snacks, for example, is sure to have something for everyone to enjoy. Another thoughtful option is to send a game night care package that provides snacks and games the family can enjoy together.
Whether you send them a crate filled with their favorite study snacks or a spa gift to help them relax, they're sure to feel loved when they receive a care package from Olive & Cocoa.