At Olive and Cocoa, we know how difficult it can be to find the perfect corporate holiday gifts for your coworkers and clients. To ensure you are set up for success we have provided the Ultimate Guide to Corporate Holiday Gifting! Our seasonal gifting pages contain the perfect corporate gift ideas for a coworker or client. We have a variety of holiday business gifts and specialized seasonal business food gifts!
Choosing the right corporate holiday gift for your clients and employees can be risky business. After all, when it comes to corporate holiday gifting, your reputation is at stake. Rest assured, when you take the proper steps and considerations, the holiday business gifts you send will make a lasting impression and build meaningful relationships. Here are a few things to consider when planning your corporate holiday gifting strategy in 2021.
If you're not sure how corporate holiday gifts can positively impact your business relationships, read our blog: The Importance of Sending Corporate Gifts to Clients and Employees.

Plan Ahead
A thoughtful holiday business gift shows clients and employees how much you appreciate them, so take your time and plan ahead so you can send presents that make a positive impact. At Olive & Cocoa, we have personal account specialists working year-round to help you plan your gifting strategy well in advance. We recommend speaking with an account specialist as early as possible for the best corporate holiday gifting results. Also, many people will be receiving plenty of gifts towards the end of December, so sending your holiday gifts a couple of weeks early will make your business stand out from the crowd.

Consider the Relationship
The relationship you have with each client or employee is unique, and the seasonal business holiday gift you send them should reflect that uniqueness. Corporate holiday gifts for clients should be higher-end, especially if that client has brought you continued business over the years. Holiday gifts for your coworkers and employees who have shown initiative at work should also be appreciated, with a personalized gift showing they are a valued member of the team.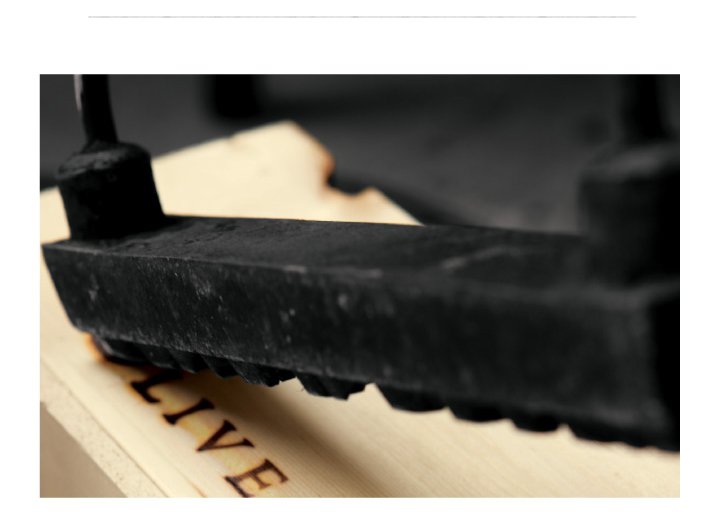 Branding
Including your logo on the packaging of the holiday business gift you send is a nice touch and it keeps your business on their minds. This is a particularly good thing to do when sending a holiday gift to a client. Olive & Cocoa offers you the choice to send gourmet food or boutique-style gifts in unique hand crafted wood crates complete with a hot iron branding of your logo. We also offer the option of sending certain gifts in chic canvas totes with your business's logo. Your personal account specialist can help you make the proper arrangements for branding your corporate holiday gifts.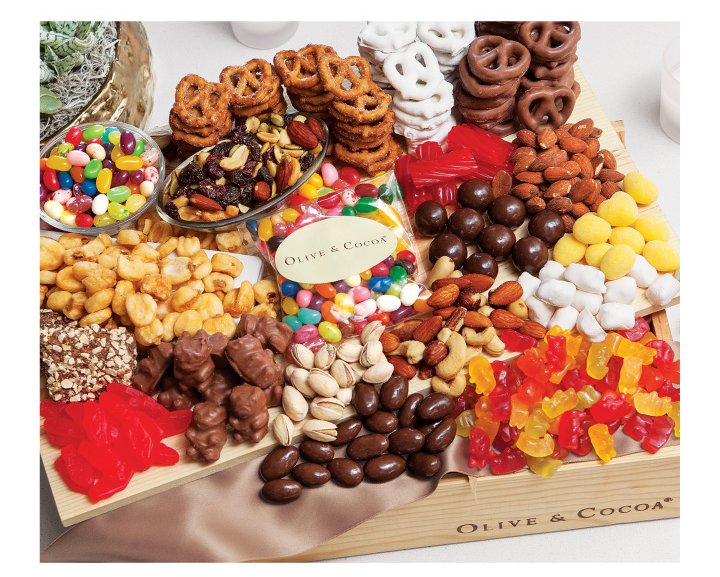 Consider Shareable Gifts
When gifting to a group of people, send a shareable item. Food gifts that include a variety of popular snacks and treats are easily enjoyed among groups. Olive & Cocoa offers a wide range of curated food gifts brimming with the savory and sweet foods people love. From fun and festive candies to elegant meat and cheese charcuteries, you're sure to find a gift that fits the occasion in our food gifts collection. We even offer a selection of healthful foods for the health-conscious recipients. When giving a corporate holiday gift to another business, be sure to check their guidelines and restrictions. It's also important to be mindful of dietary and religious sensitivities when coming up with corporate gift ideas.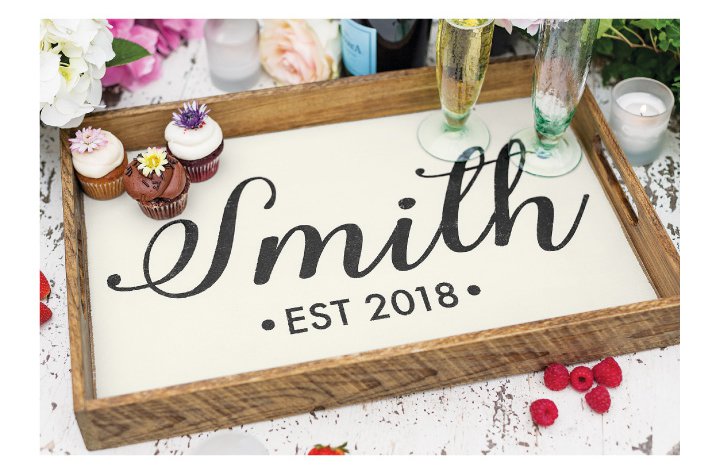 Personalization
When corporate gifting, personalizing a gift is a thoughtful gesture, especially when the recipient is someone you have a close connection with. When giving personalized holiday gifts to your employees or coworkers, you may be surprised to know how sentimental a personalized item can feel when it's selected with the intention to build a stronger relationship. For example, sending an elegant etched decanter to the liquor connoisseur on your list, or a customized serving tray to a recently wed employee shows you are paying attention to their specific life circumstances and interests.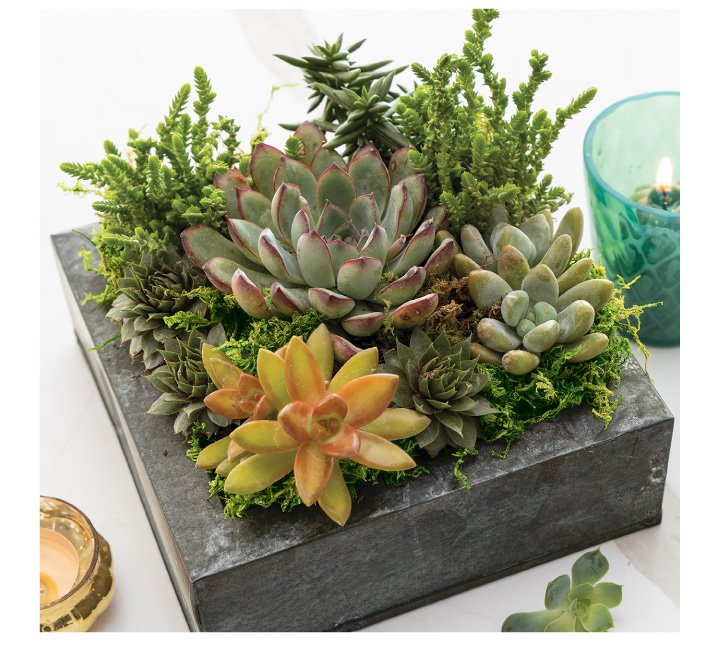 Consider Floral Gifts
When you're not sure if a food gift is quite right, and something more personal doesn't fit the relationship, consider sending a business floral gift. A thoughtfully designed floral arrangement or succulent garden brightens an office space and lifts spirits. Olive & Cocoa floral business holiday gifts are expertly arranged by professional designers and come ready for display straight from the box. We have a variety of seasonal blooms and home-grown succulents in intriguing potagers to choose from.

Budget
While there's no specific formula for calculating what your corporate holiday gift budget should be, we encourage you to think of your corporate holiday gifting budget as an investment in the people associated with your business. The returns you get when you give a corporate holiday gift to a coworker, client, or employee come in the form of loyalty, employee morale, and continued business with clients is invaluable. That being said, it is ultimately the thought behind the corporate holiday gift that counts the most. Olive & Cocoa has beautiful gift ideas to fit every budget. Talk to your account specialist to find options that best fit your budget and unique corporate holiday gifting style.
As the year draws to a close, corporate holiday gifts give you an opportunity to touch base with those who have directly improved your business throughout the year. Holiday business gifts speak to the heart at a time when many people are reflecting on the events and successes of the past months. Make sure that, when you give a seasonal business gift to a coworker, employee, or client, you follow this guide to make the most of this valuable opportunity to nurture positive relationships and build lasting business connections.