Six Charming, One and Done Gifts
Worthy of Dad
Noted author Émile Gaboriau once said, "A father is the one friend upon whom we can always rely. In the hour of need, when all else fails, we remember him upon whose knees we sat when children, and who soothed our sorrows; and even though he may be unable to assist us, his mere presence serves to comfort and strengthen us."
To honor dad for being all that he is for us, we have six marvelous gift ideas that any father figure will be excited to receive:
MAY 2018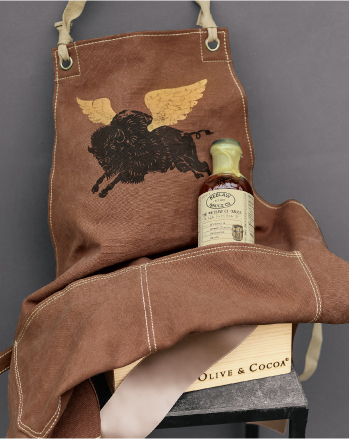 Robust and complete with holster, the apron is a perfect addition to the outdoor entertaining space that Dad so lovingly grills in and maintains. Paired with a sauce that will bring compliments to the chef, Dad will know how much you appreciate his hosting skills.
With a classic racecar, canoe or hot air balloon, help dad steer into summer with his favorite joyride! Dress up dad's garden, patio, garage or den to make it fun and welcoming for him. He'll also appreciate that his work of art is functional, serving as a cooler or planter.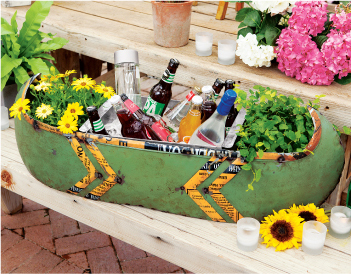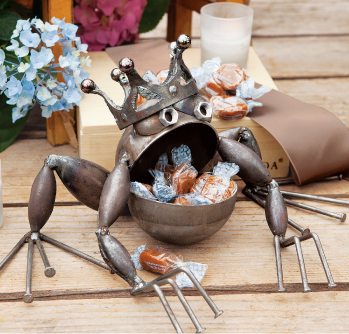 Dads love a good catchall, especially when it's filled with something sweet. We've added salted caramels for that afternoon pick-me-up, right at hand on his desk or table.
If Dad likes to entertain and gather friends and family around to celebrate, surprise him with a signature piece that makes a statement at his bar. An interesting shape with crisp lines, such as an octagon, along with pewter-tone nickel plating gives a strong, masculine touch.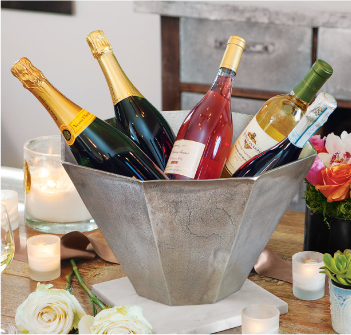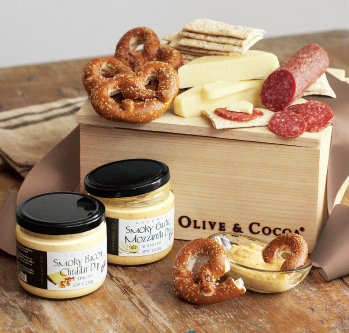 Take cheese and crackers to a level that lets dad luxuriate in his favorite savory flavors. He'll love his gourmet smoked cheese dip and artisan salami, along with the rest of this private snack stash, to keep him going throughout his special day.
Maybe dad likes to plan adventures for the whole family (or a little getaway for himself)? A book with fascinating vacation ideas along with a snappy, modish brass compass is the perfect gift. He can start picturing outdoor meals and activities with the family, the spouse, or just him while on the open road.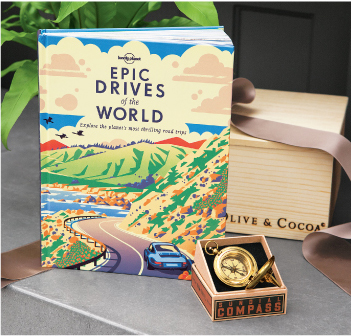 Thank Dad for his protection and unwavering support, with a gift that knocks it out of the park! If Dad used to say, "You'll understand when you're older", and now you do, we want to help you get him the best.

Featured Products:
Prince Frog Sculpture, Canoe Cooler, Open Road Crate, King of the Grill Crate, Ellsworth Beverage Chiller, Savory Charcuterie & Dips