Spring into Fashion:
Style Tips for Modern Moms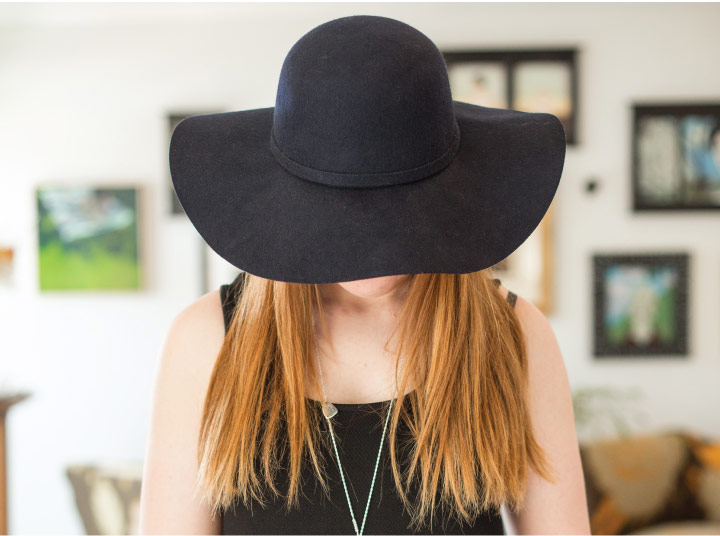 Chauffer. Best friend. Healer. Maker. Doer.
There's no question: Being Mom is more than a full-time job that can sometimes push style to the back burner. To help, we've selected a few of our favorite, fashion-forward items that effortlessly give her some easy style updates.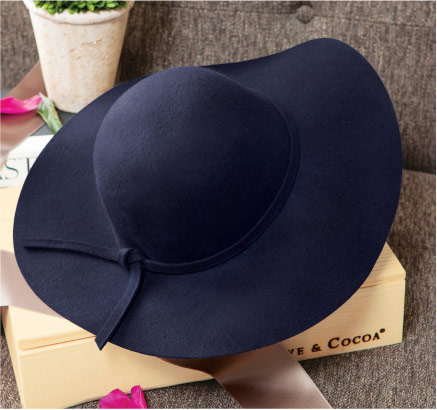 No time to do your hair? No worries! Put on our Amelia Felt Hat on your way out the door, and you'll be runway ready. Made from deep midnight blue wool, the hat is perfectly floppy and features a subtle knot and band detailing for extra sophistication.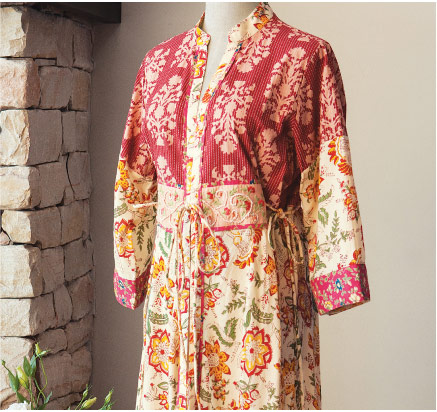 Love being one-of-a-kind? Our exclusive, hand sewn gown makes a sophisticated statement whenever or wherever worn. Flaunting a wonderful silhouette with bow and drawstring waist that can be tailored for a fabulous fit, our 100% cotton dressing gown provides exceptional comfort around the house. However, with a rustic color palette and patchwork of florals, this gown stuns as warmer weather duster. Simply drape it over a white tee and trusty denim jeans for an easy bit of flair!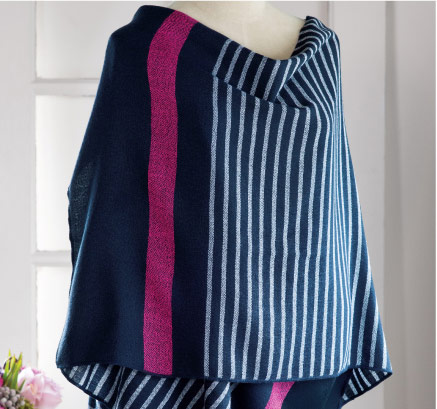 Traveling with kids can be tough, but luckily our multifunctional Alisio Travel Wrap will effortlessly keep you warm and fashionable. The wrap can easily be layered over a tank or turtleneck and is super lightweight, making it the perfect carry-on. Added bonus: the wrap can double as a blanket for chilly little ones.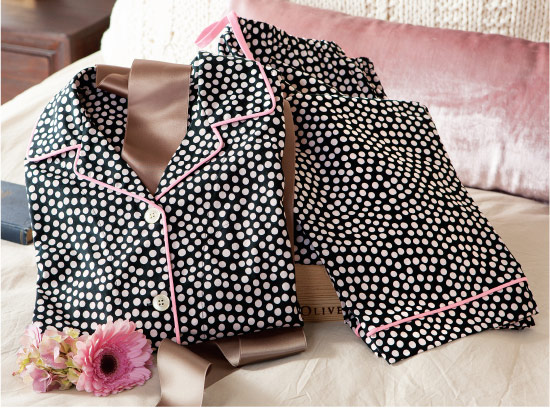 Who says pajamas can't be fashion-forward? These ultra-comfortable black and pink dotted pajamas will keep you feeling chic from bedtime to breakfast. A perfect combination of rosé and caviar black, our pajamas arrive gift wrapped in a hand crafted wood crate with ribbon, making them a great present for any stylish mom.