Tips And Tricks: Look Amazing This Winter In Haute Couture
Platinum skies, silvered clouds and pearlescent landscapes make winter perfect for standing out in sizzling haute couture. We've assembled a few fabulous new finds that will make you, and your ensemble, soar when temperatures plummet.

Splendidly soft, our 100% alpaca yarn Sangria Fringed Poncho adds a splash of color to your carefully chosen winter outfit. Marvelously detailed, with a bit of flamenco-inspired flamboyance, this poncho will keep you cozy while cocktailing or dining out.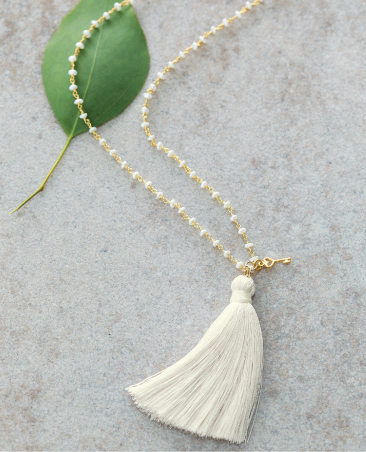 Matching winter's white majesty, our White Tassel & Key Necklace features dainty freshwater pearls embedded in a gold chain that's adorned with a splendid white tassel and petite 24 karat gold key charm. Both delicate and statement-making, this elegant accent effortlessly dresses up favorite cold weather cashmere go-tos.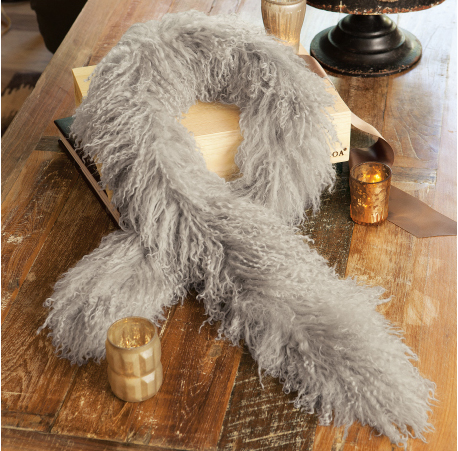 Simply sensational, the strands of our Mongolian wool scarf will sway with winter's breezes to create a rebelliously glam statement. Finished in a splendid cloudburst grey, this scarf will enliven any ensemble, and give everyone something to talk about!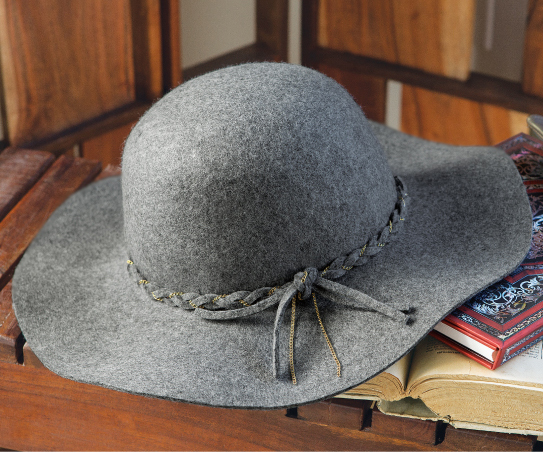 Keep your head nice and toasty without sacrificing style. Made from 100% wool, our Simone Felt Hat features a floppy, trés chic design and an understated braided band. In a neutral shade of soft grey, this hat pairs well with any outfit.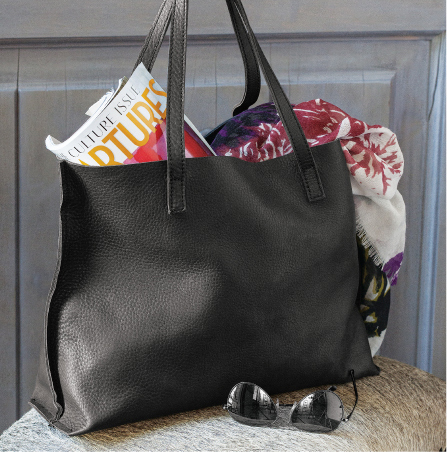 Our classic carry-all will keep gloves, scarves and all other cold-weather accessories perfectly corralled. Made from thick, raw leather and with enhanced with sturdy reinforced handles, you can rest assured our Luxe Noir Leather Tote will keep you looking fabulous, while easily fitting all of your essentials-plus anything else collected along the way.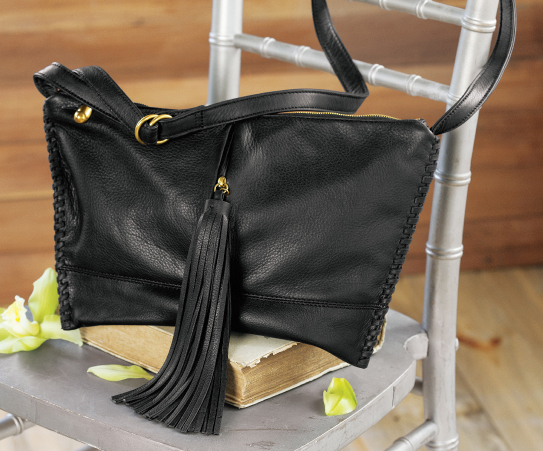 Attention, Fashionistas!
We'd be remiss to not suggest our ever-fashionable Noir Tasseled Shoulder Bag. An update on the classic crossbody bag, this beautifully detailed and grandly embellished bag adds elegance and flair to your après-ski look.