August 2018
Gift Guide for Celebrating Baby:
Support Parents and Thank Those
Who Are Always There To Help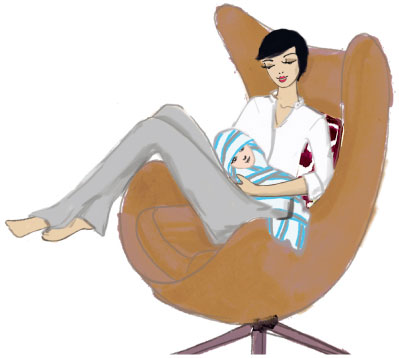 Celebrating a birth creates all kinds of moments to share a gift, from baby showers to first birthdays.
Although most births in America occur from July through October, we've prepared gift ideas that will fit any season and involve not just baby, but the whole family-starting with the miracle of the big moment and including parent-baby bonding time.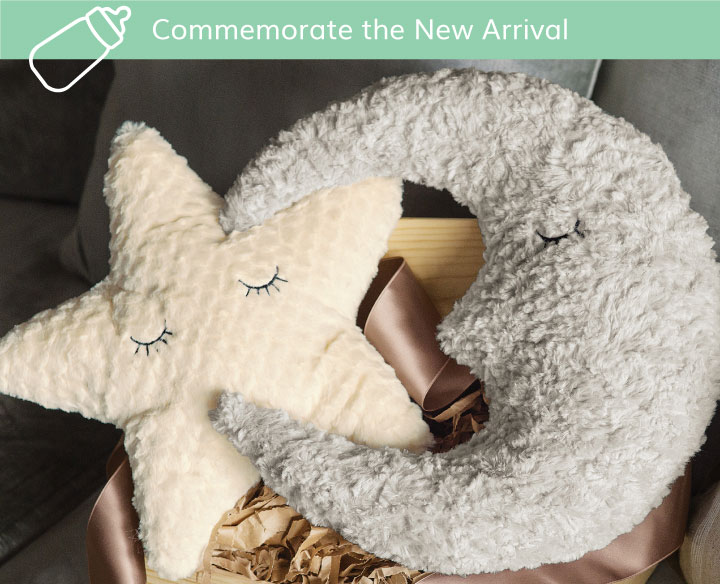 A newborn's first gift can be wonderfully symbolic to parents. A personalized touch such as a monogrammed blankie, or dreamy crib accessories that match the nursery, gives parents extra delight every time they wrap and cradle baby.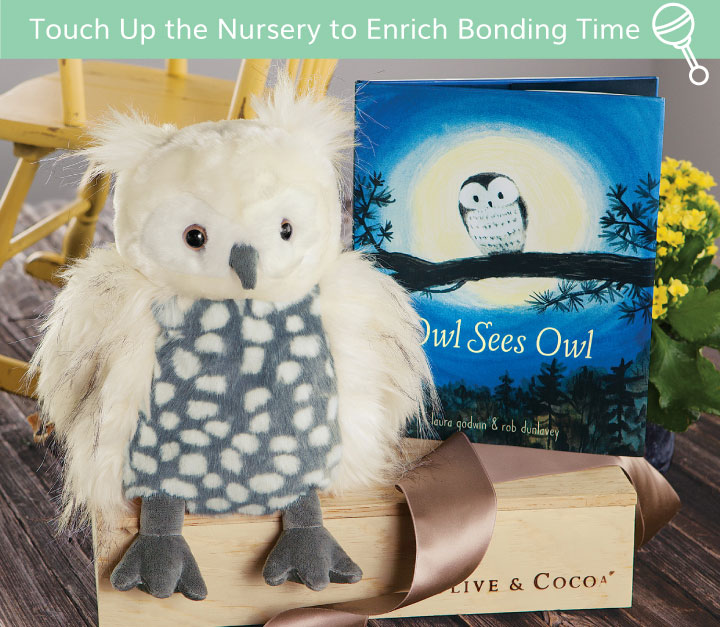 Those precious moments of rocking the baby to sleep, soaking in the beautiful new face and sneaking in to check on them after bedtime are made even sweeter with some soft lighting. A simple yet elegant gift of a lantern that hangs from the ceiling and lights with battery powered votives provides lovely ambiance.
During baby's all-important "tummy time," which develops little muscles, mom and dad's favorite animal friend with a corresponding book helps stimulate baby's senses by looking at pictures and hearing their voices, making baby exercises a labor of love.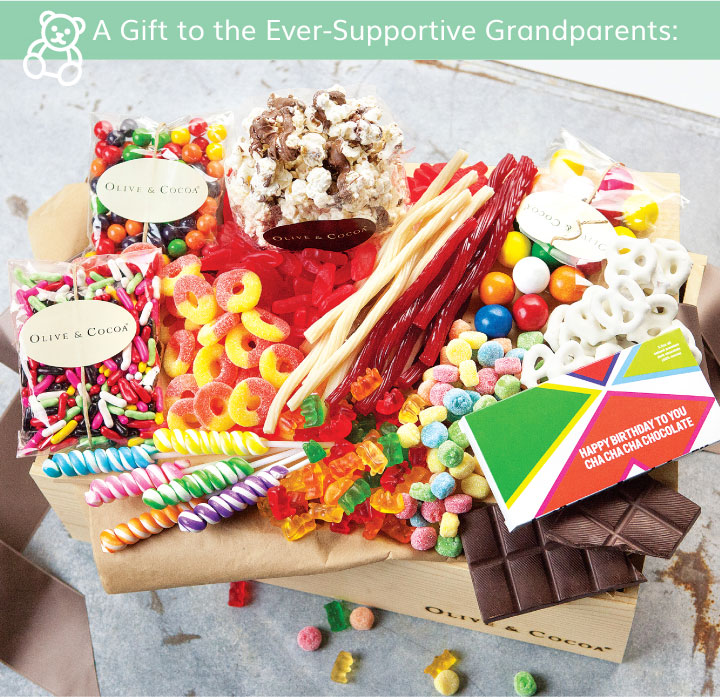 Every child feels special when grandma and grandpa pay a visit or send that wonderful, thoughtful gift every year for birthdays and holidays.
Help grandparents feel appreciated for their support by sending a thank you; after all, grandparents deserve a treat themselves on occasion. This is especially true when they volunteer to watch older siblings while quality time is spent with the new baby, or when mom and dad decide to go on their post-baby date night. The role of grandparents in a family cannot be measured, as they gift that ever-valuable wisdom and comfort when raising children.
Whether to supportive family or to thank the caretakers that helped deliver baby, a birth provides the many opportunities for gracious and imaginative gifting that tightly knit relationships between loved ones.
May we also Recommend:
Friendly Fox & Blankie | Hedgehog & Storybook | Granny Square Blankie & Rattle
Baby's Warm Welcome Crate | Little Swing Coat & Muff