Beautiful Baby Shower
Decor & Food IDEAS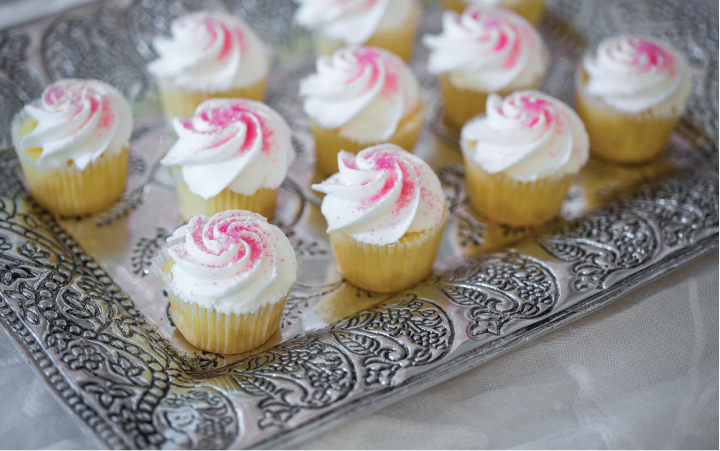 Serve snacks buffet style.
An array of easy to eat finger foods makes serving and snacking a snap. Arrange cupcakes, cookies, tea sandwiches, fruit, veggies and other easy to serve snacks on tiered serving stands and pretty platters for an elegantly elevated display.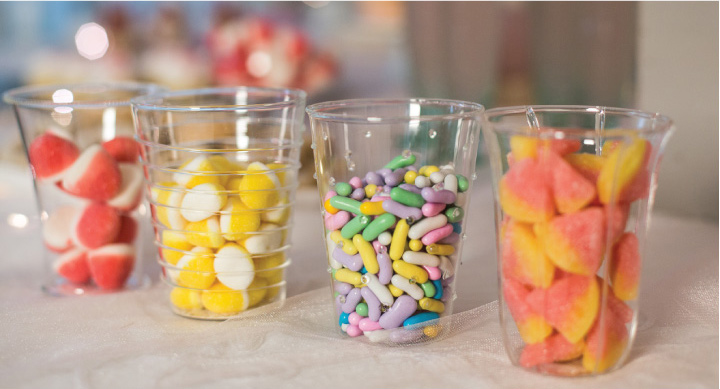 Create a candy bar.
Arranged in old fashioned style jars, glass dishes, or petite serving bowls, an array of candies makes a sweet statement whether snacked on during the party or used to create take-home favors for guests. To tie the candy bar in to the décor of the baby shower, select candies in the same colors used in the baby shower theme.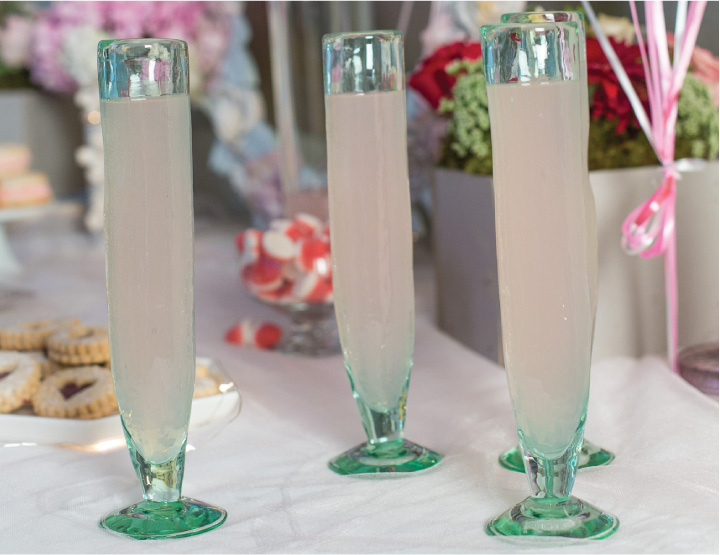 Make a signature shower drink.
A special sweet punch or creative cocktail adds a fun touch to any party. For a baby girl's shower, pink lemonade with a splash of champagne makes a chic sip with its rosy color, and a citrus-y blue colored concoction can be created for a baby boy's shower with using a mix of 1 part Blue Curacao, 1 part vodka, and 4 parts lemon juice.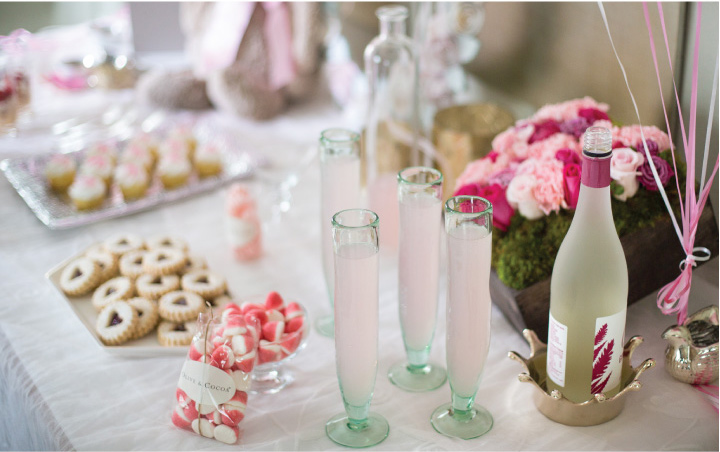 Tie it together with flowers.
Fresh flowers always add a welcoming ambiance to any surrounding. Choose bouquets that compliments the style and color palette of the baby shower to give a natural warmth to the party décor. Add one to a table at the entry way with a chic Baby Shower Wish Album , one to the buffet table, and a few smaller gatherings in places such as the coffee table and powder room.