Dear Dad:
5 Father's Day Gifts that Wow
As the steady hand that guides from childhood to adulthood, it's hard to surprise Dad-he's seen it all and has it all, thanks to his wonderful family. We've consulted a few of our favorite father figures to select unique Father's Day Gifts straight out of left field that'll wow.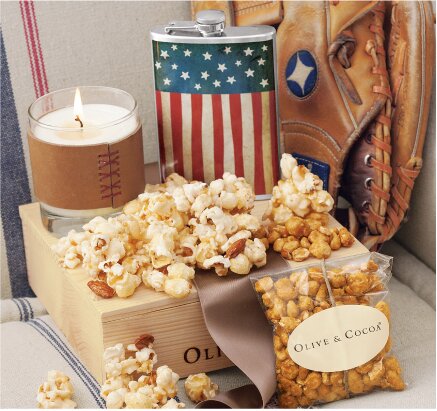 Caramel almond popcorn, butter toffee peanuts, baseball glove candle and patriotic flask-we've thoughtfully assembled some of the best parts the stadium. This playful collection is sure to bring a smile while he's rooting for the team.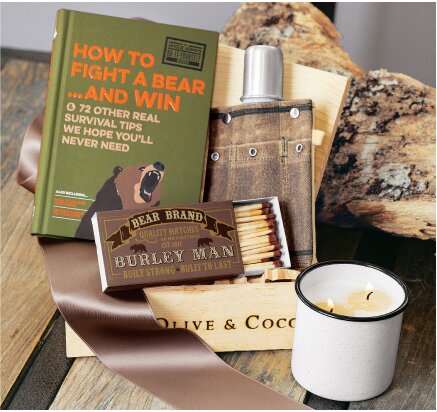 Give Dad the provisions to weather fatherhood with humor. Taking inspiration from the tips and tales of survival found in this set's "How to Fight a Bear...And Win" book, he'll learn how to ward off hungry bears and feel ready to cope with anything Fatherhood throws his way. Flask, candle and coordinating matchbox add to this whimsical gift.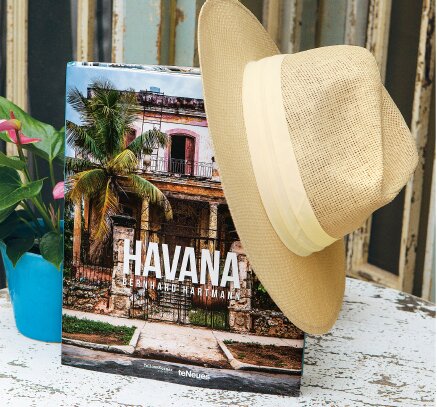 Tobacco, rum and roads teeming with 1950s finned cruisers, Cuba holds a certain amount of intrigue for discerning gentlemen. Our set is just the thing if Dad can't make it before vintage manors yield to modern high rises thanks to this exquisite "Havana" book that captures the essence of Cuba's capital. A dashing paper weave fedora completes the set to dress Dear Old Dad with a bit of Latin flair.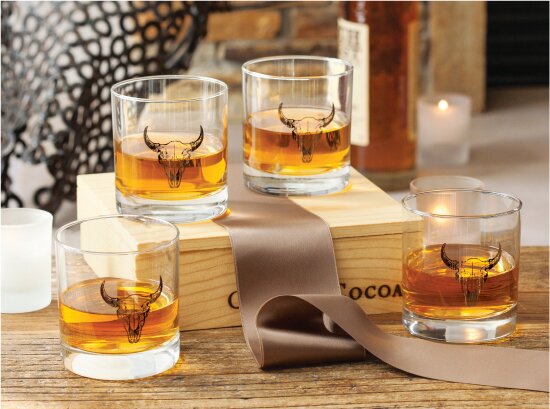 Bearing a southwestern icon, our Taos Rocks Glasses are the perfect home bar addition. A swirl of crushed ice swimming in deep, rich spirits will undoubtedly make our glasses' silver foil bison skulls shine as he sips. A set of four glasses means Dad can savor his favorite beverage with three of his favorite people.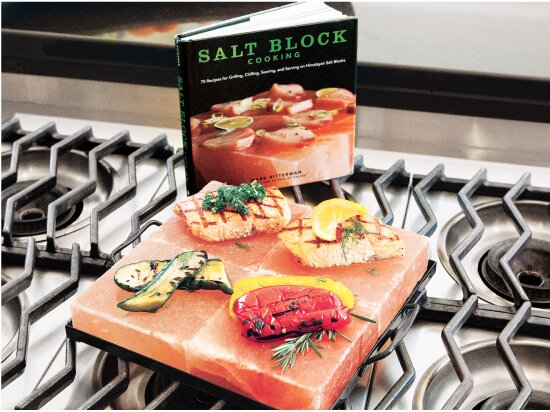 Stock Dad's culinary arsenal with our versatile Salt Block Cooking Set. Four blocks of pink Himalayan salt impart food with a distinct and mild salt flavor while baking, cooking or grilling. Set is complete with a made-to-last porcelain coated steel holder and "Salt Block Cooking" - an essential cooking guide that's brimming with 70 recipes.