5 At Home Spa Gifts She'll Love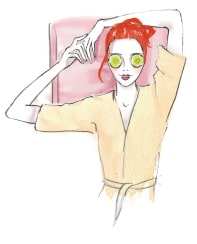 While spending a day at the spa is lovely, sometimes an at-home spa day is even better! Below are five spa gifts that will spoil her without even making her put shoes on.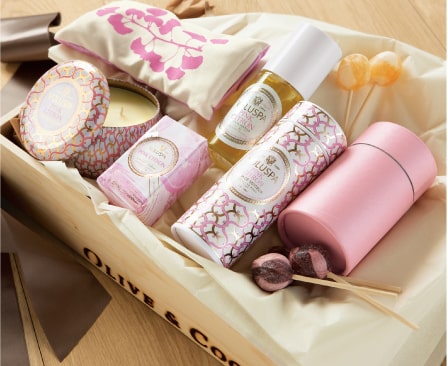 For the woman who simply adores the color pink, we can't think of a better gift than our Posh Pink Citron Spa Set. Sophisticated and chic, this ultra-feminine set includes a two-wick candle, shea butter bar soap, a refreshing body mist, and lavender filled organic cotton eye pillow for deep relaxation--plus a pink cylinder box filled with various flavors of old fashioned lollipops for a touch of fun and whimsy.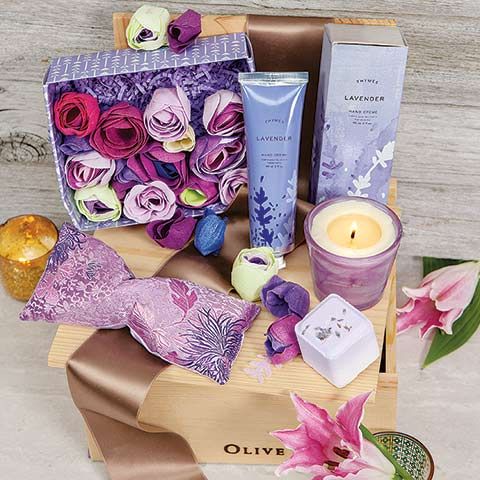 Send her on a daydream trip to Provence with our Lavender Fields Spa Crate. This delicately scented set includes an ultra-moisturizing hand cream, bath bomb, lavender and sandalwood bathing flowers, a lavender scented candle, and a fragrant weighted eye mask. It is the perfect pampering gift for any woman.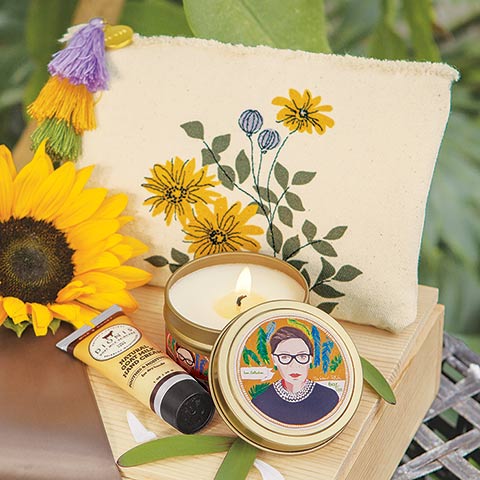 For the activist gal who keeps up with the times, we suggest Immortal RGB Spa Crate. Memorializing the civil rights icon and Supreme Court Justice, our crate is a loving tribute to her legacy. This set includes a fern and tobacco scented candle, goat milk and honey hand cream, and a conveniently sized zip-top canvas bag.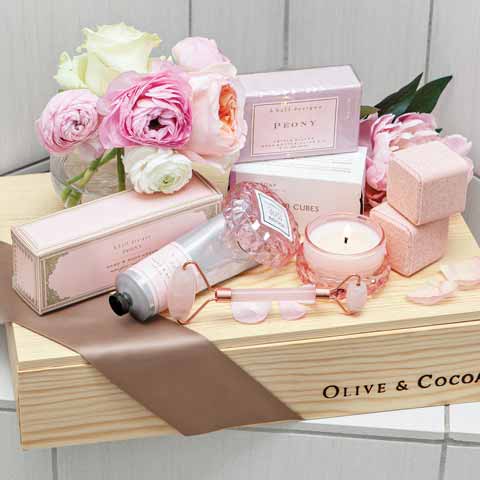 Invigorate her senses with our Peony Blush Spa Crate. This beautiful gift crate comes filled with everything she needs to experience a peaceful spa day in the comfort of her own home. This fragrant spa crate includes peony scented hand cream and shea butter bar soap, luxurious bath bombs, a rose scented candle, and a rose quartz facial roller for a modern touch to an otherwise classic spa gift.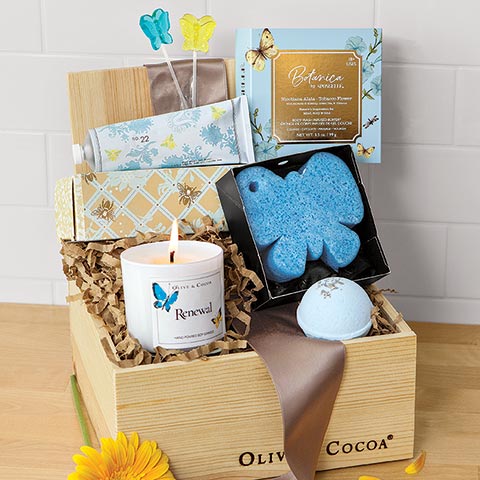 Perfect for a springtime soak, pamper a lucky lady with our whimsical Butterfly Spa Crate. This adorable collection includes a bath bomb, shea butter hand cream, an aromatic soy candle, infused body buffer sponge, and butterfly-shaped lollipops just for fun.