Giving with Gratitude:
Unique Gifts for a Unique Mother Figure
The perfect gift for any cocktail connoisseur! Our Mint Julep Crate comes complete with almost everything needed to craft a perfectly balanced Mint Julep, including a bottle of mint julep mixer, two fresh limes, a silver-plated strainer, and two silver mugs. Pair ingredients with your favorite bottle of bourbon and enjoy!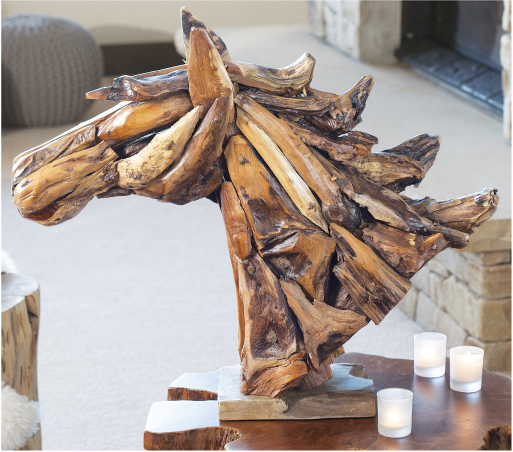 This stunning and stately sculpture is handcrafted of natural teak wood, making each horse one-of-a-kind. Measuring 2 ½ feet long and standing more than 2 feet tall, this is an exemplary gift for an equestrian lover or anyone who appreciates unique décor that makes a grand statement.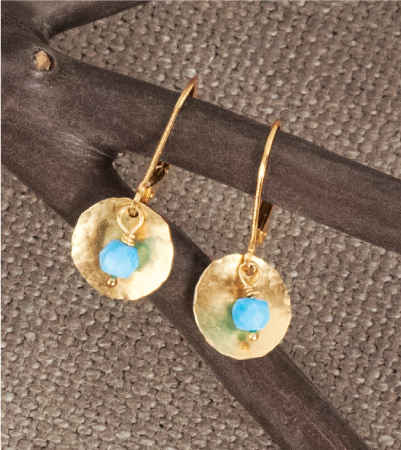 Prized for its unique hue, rare natural turquoise makes a beautiful appearance in these delicate earrings. Paired with hammered gold, the earrings exude an understated elegance.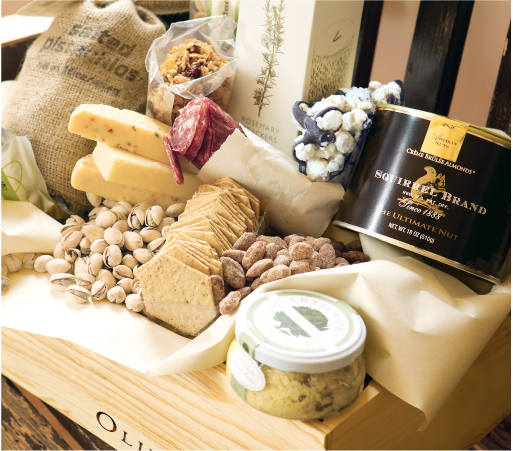 Elevate her pre-meal apéro hour with this crate full of delectable pantry favorites, including crispy rosemary sea salt crackers, sweet crème brûlée almonds, spicy nut mix, fine salami, and hot pepper and provolone cheeses. A scrumptious gift for any gourmand.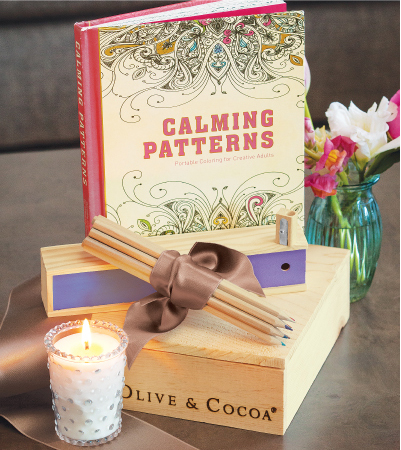 A thoughtful gift that simultaneously sparks creativity and relaxes, our Calming Colors Crate arrives with a hardbound coloring book, a plum-scented candle, and a dozen colored pencils stored in an attractive petite wood crate with a lid that doubles as a ruler.