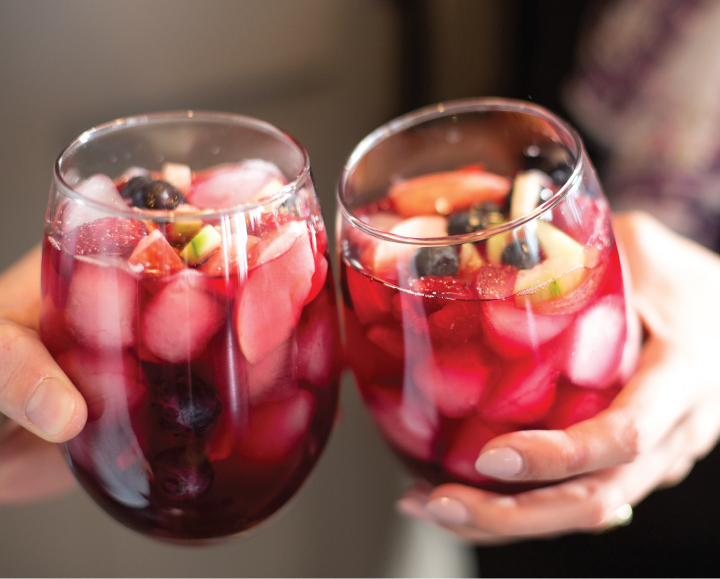 Snappy Spring Berry Punch
SPRING 2018
Take advantage of berry season by pairing them with their favorite liquor-vodka. It's a refreshingly sweet and earthy drink that will enhance the outdoor scents of the ground after a rainstorm.
Ingredients:
1 Bottle (64 oz) pomegranate-cherry juice
or cranberry juice cocktail
1 qt. Strawberries, halved or quartered
1 pt. Each blueberries and raspberries
1 Gala apple, thinly sliced
1 Small cucumber
2 L Sparkling water
Ice cubes
Vodka of choice
Directions:
In a large pitcher or punchbowl, combine juice with berries and apple slices. Chill for 1 hour.
To serve, peel cucumber and cut lengthwise in half. Remove seeds and cut into thin slices. Stir cucumber slices and sparkling water into juice mixture. Serve over ice into a tumbler.
If desired, stir 1-2 shots of vodka into tumbler and gently mix with swizzle stick.
Enjoy!