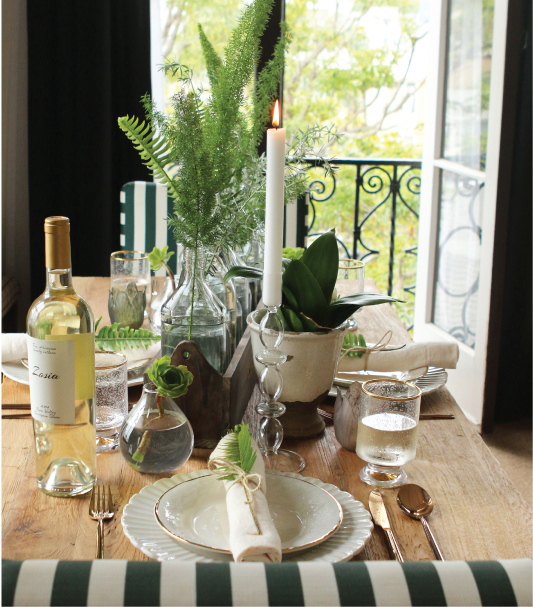 Get The Most Out Of Your Table Decorations With A Botanical Landscape
Create a simplistic, minimal & natural table for your next casual gathering with our effortless decorating tips and materials right from your very own yard.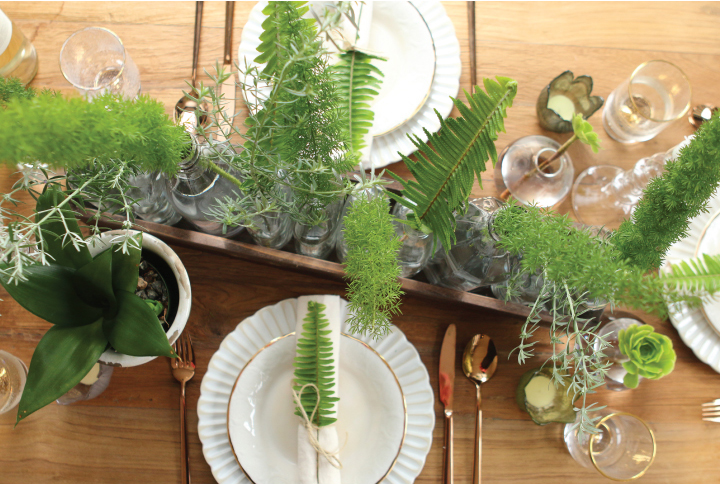 Forage for Trimmings
A gorgeous botanical tablescape starts with living elements. Take a stroll through your yard or garden and scout out some pretty herbs, flowers, ferns and other foliage. Don't forget to bring a pair of garden shears! Gather a variety of trimmings in several different heights and textures.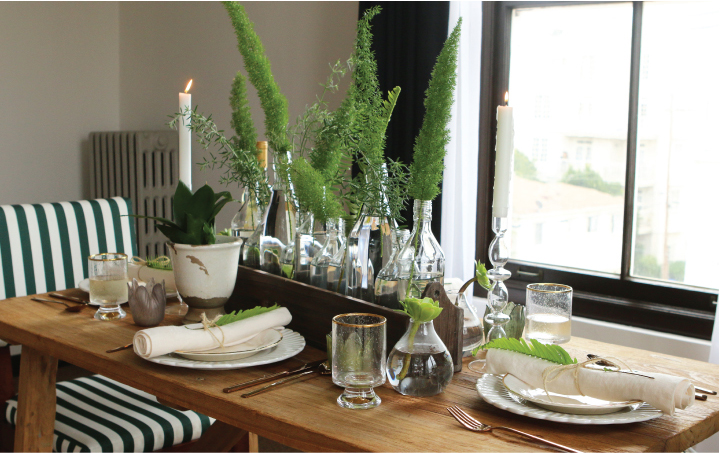 Create a Low Key Centerpiece
Start your tablescape with an easy centerpiece as the focal point. Having expert floral design skills isn't necessary to create something stunning! We used our Vintage Bottle Caddy and simply filled each bottle with our foraged trimmings. You can also use a gathering of empty wine bottles or tall slender vases. Using vessels with a taller height for your main centerpiece helps hold together the visual structure of the tablescape.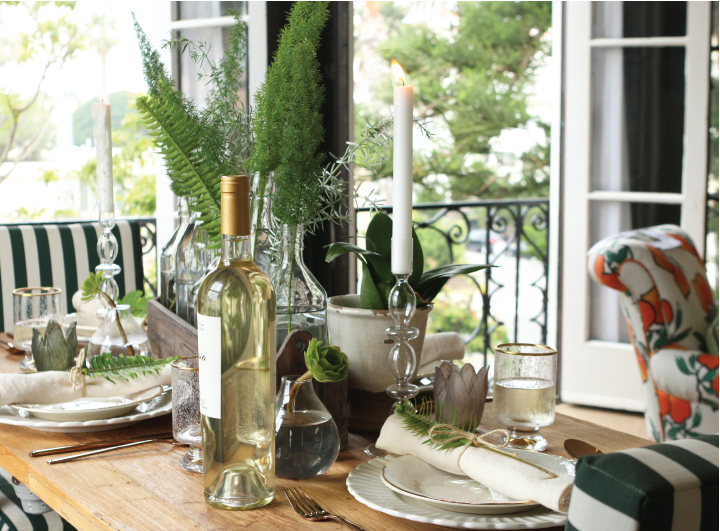 Add Layers
Next, add a mix of elements in various heights. Staggering different heights across the table gives it dimension. If all your components are the same height, the table will look a little less interesting and come across visually flat. We used a selection of tall taper candles and votives, then added a handful of simple, short bubble glass vases filled with more botanical trimmings to create our variation. Resembling weathered metal, and in staggered heights and widths, our Viridian Vase And Votives bring a pop of pearlescent copper tones to accent your garden style!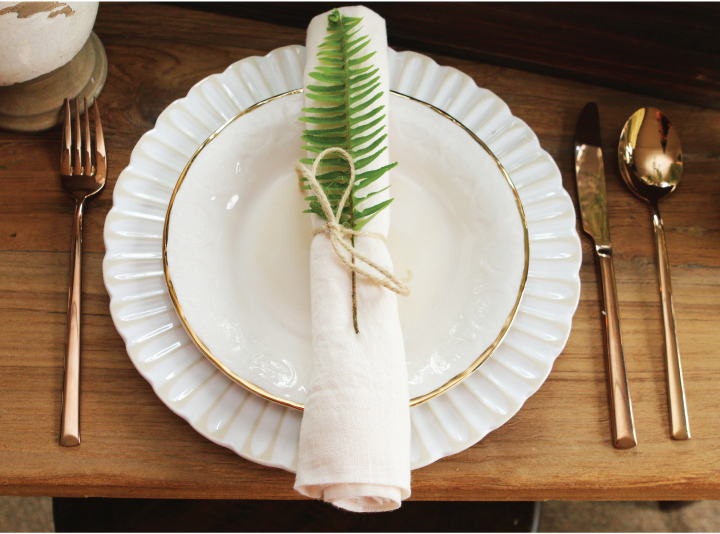 Stage Each Place Setting
A mix of rustic and polished styles makes the table look even more interesting. Fancier glasses and flatware look absolutely lovely when paired with rustic ceramic plates and linen napkins. Have fun mixing and matching your favorite pieces, and create a fresh look all your own!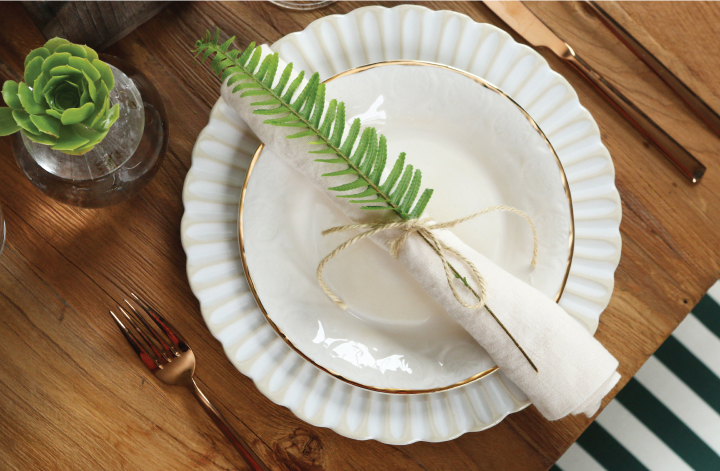 Make It Special
It's all about the details, isn't it? Give your tableau the perfect finishing touch with an easy botanical napkin ring at each place setting. Simply roll a cloth napkin and tie it with a piece of twine. Then, tuck in a small sprig from your foraged trimmings. We love ferns or rosemary!