The Best Corporate Holiday Gifts For Clients
Holiday gifting is a great way to show clients how much you appreciate their business, but choosing the best corporate holiday gifts for clients can be tricky. On one hand, thoughtfully selected holiday gifts for clients can really make you stand out and keep you on the top of clients' minds all year. On the other hand, poorly chosen holiday client gifts can leave them feeling disappointed, or make no lasting impression at all! Choosing corporate holiday gifts can bring up a lot of questions and worries. Fortunately, we can help ease your concerns. Whether you're working in real estate, wellness, law, or another industry, this guide will provide you with the perfect unique client gifts for your business acquaintances.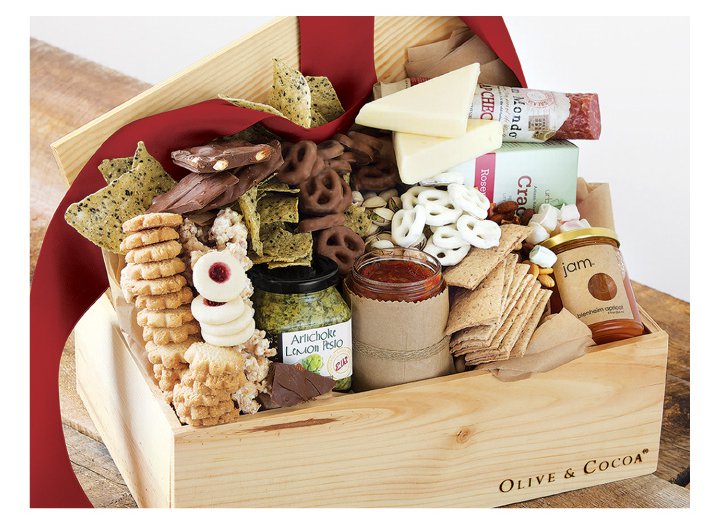 Everyone is sure to find a snack to devour in our Tastes for Everyone crate.
1 | Food Gifts
Food gifts are always a great choice as a corporate holiday gift for a client because everyone eats! When beautiful, creative presents appear at your client's door, they are sure to be ecstatic. Corporate holiday food gifts can be filled with your client's favorite sweet or savory snacks and treats are received with delight. Let's not forget that holiday food gifts are easy to share, which makes them perfect for corporate holiday gifting and group gifting, especially our Tastes for Everyone crate, which has something for everyone! Of course, it's important to be mindful of dietary and religious sensitivities as well. That's why, at Olive & Cocoa, you'll find corporate holiday food gifts and holiday gift baskets for clients that fit most any diet. From Keto to gluten free, and certified kosher, we have healthy snacks that everyone will enjoy in our food gifts collection.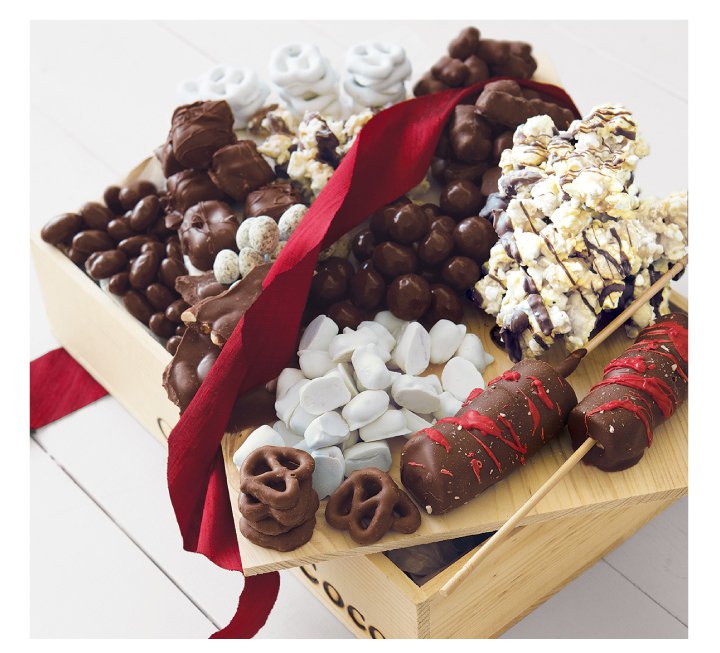 Lot's of Little Holiday Chocolates.
2 | Chocolate Gifts
One of the best holiday gifts for business partners or acquaintances is chocolate, especially our Lots of Little Holiday Chocolates collection. Fact is, chocolate makes an elegant corporate holiday gift for clients as well. Olive & Cocoa Chocolates are filled with a collection of gourmet decadence crafted by a skilled chocolatier, sending a message of high-class and sophistication. At Olive & Cocoa, you can choose between holiday gift baskets for clients that are filled to the brim with sweet, decadent chocolates, drizzled rocky road popcorn, or chocolate covered pretzels and cookies. So, if you're looking to make a strong impression, go ahead and send a holiday food gift of gourmet chocolate from Olive & Cocoa.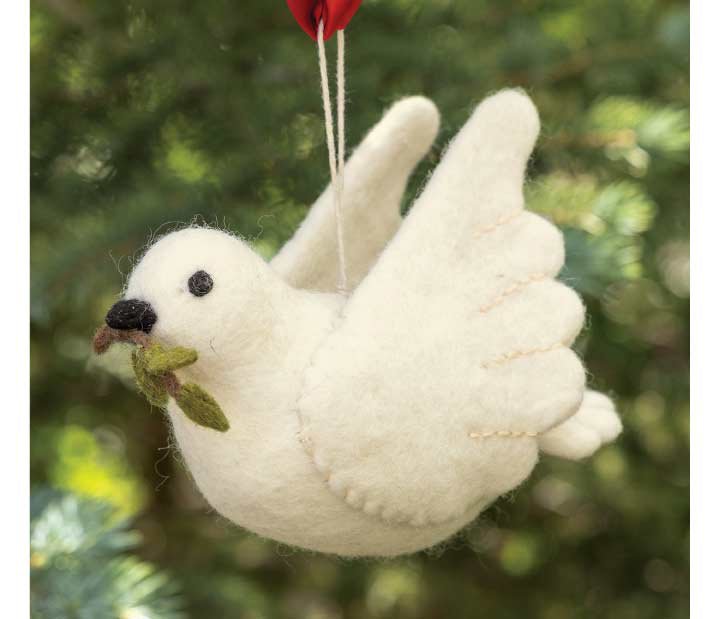 Felt Dove Ornament
3 | DECIRATUVE GIFTS
Before choosing any holiday gifts for clients, consider the relationship you have with each of them. You can always share a symbol of peace, such as our Felt Dove Ornament, to send a message of well wishes. Another holiday client gift idea are our advent calendars, many people and families love receiving advent calendars during the holidays to countdown to Christmas. Holiday decorations and advent calendars are perennial gifts that can be put away and brought out year after year, so they make great holiday gifts for clients you want to keep around.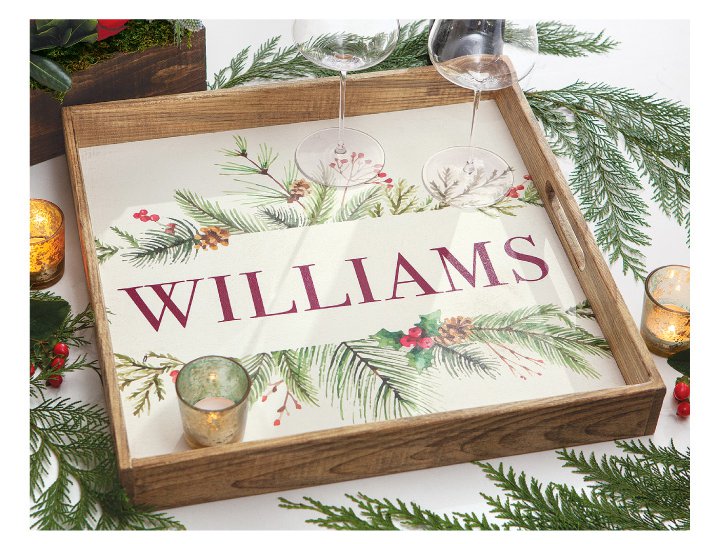 Personalized Holiday Tray.
4 | Personalized Gifts
Personalized Monogrammed Gifts are elegant and a creative holiday gift idea for clients, including a personalized holiday tray that everyone will love. What's more, personalized holiday gifts for clients are more likely to become frequently used items. Personalized client holiday gifts are especially appropriate for business acquaintances you've become close with, or those who have recently achieved a personal milestone such as marriage or buying a new home. At Olive & Cocoa we offer everything from personalized wine stoppers to name trays. You will be sure to find the perfect monogrammed holiday gift in our personalized gifts collection. Be sure to order all monogrammed holiday gifts early, as most require 7 to 10 business days to create.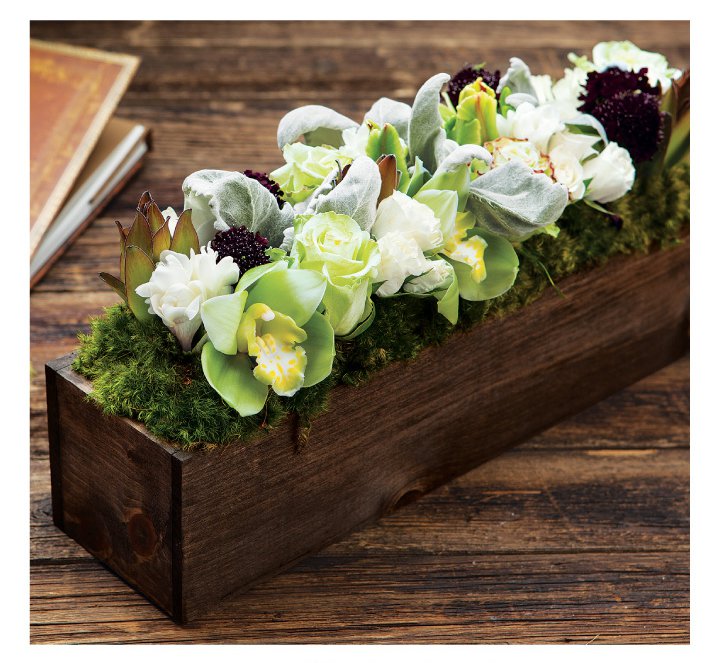 Bianca Grace: Gracefully evoking a feeling of serenity.
5 | Floral Gifts
If personalized gifts or holiday decorations are less-than-comfortable for your relationship with a client, we have the perfect solution for you! Our floral arrangements make a great alternative to the traditional holiday gift baskets for clients. What's more, Olive & Cocoa florals arrive expertly-arranged and ready for display, so your client won't have to look for a vase or manipulate the stems. Choose from bright flower arrangements such as Farmhouse Fleur, elegant white flower arrangements such as Bianca Grace, or browse our holiday collection for a floral arrangement with a merry touch. Everyone enjoys beautifying their space, so a floral arrangement is sure to make a great impression as a corporate holiday gift for clients.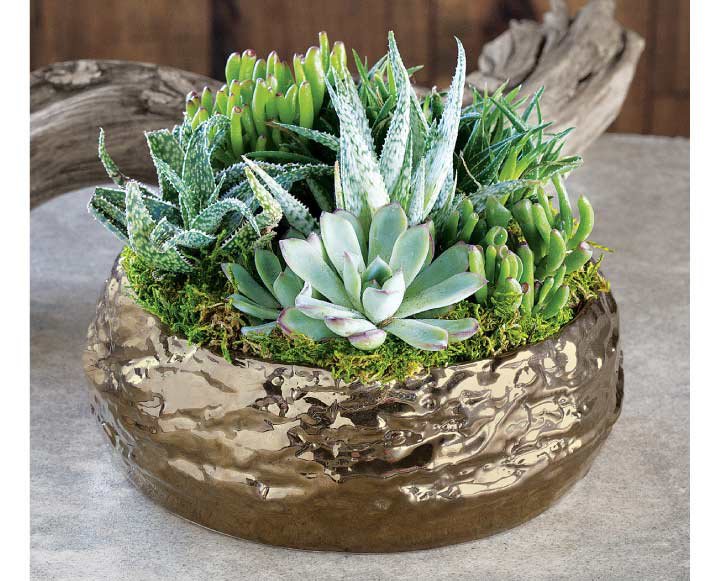 Bring lasting beauty and calm to any setting with the Urban Oasis Succulent.
6 | Succulent Gardens
If you'd like to send your client a corporate holiday gift that lasts, succulents are a great choice including our Urban Oasis Succulent. These hardy, easy-to-care-for plants are a favorite among many. When properly cared for, succulents will stay beautiful and verdant for years to come. Some of these elegant greens will even flower in the spring! What's more, at Olive & Cocoa, you'll find beautiful, home-grown succulent gardens in unique potagers, meaning our unique Christmas gifts for clients will be anything but ordinary. Whether you're looking for a succulent holiday gift for clients with a modern touch, or plants in a classic gold-tone vessel for the holidays, you'll find the perfect living corporate holiday gifts in our succulents and plants collection .

Sending your clients a thoughtful holiday gift is a great way to show them how much you value their business, keeping them coming back year after year. At Olive & Cocoa we want to make sure you choose the perfect corporate holiday gift for your clients. Follow our guide and you're sure to impress with some of the most creative holiday gift ideas for clients this year. Shop our holiday gifting collection today.
If you have any questions about our best corporate holiday gifts for clients or any of our other products, contact us today.