Bringing Zen Home
Turn your home into a Zen retreat with our newest products that soothe mind, body, and spirit.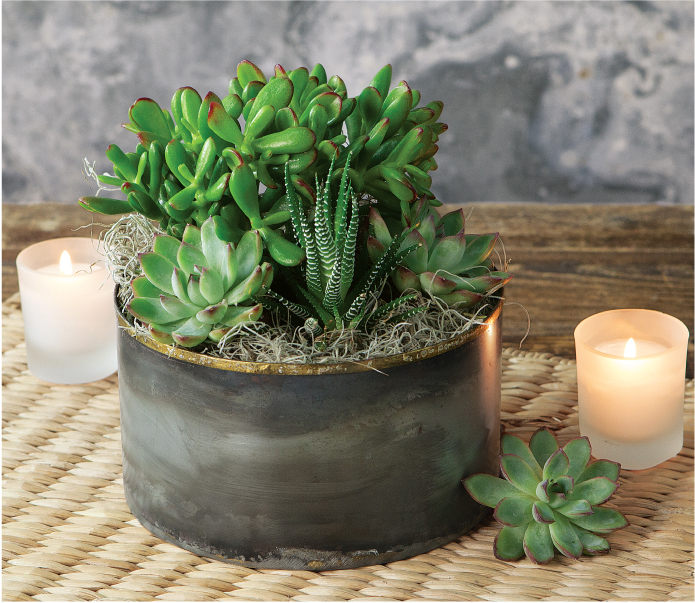 Minimalism
Simple, artfully arranged succulents sit peacefully in a bed of moss, adding a touch of serenity to your home or garden. The succulents come planted in a distressed, subtly metallic potager that gives off an air of Japanese minimalism.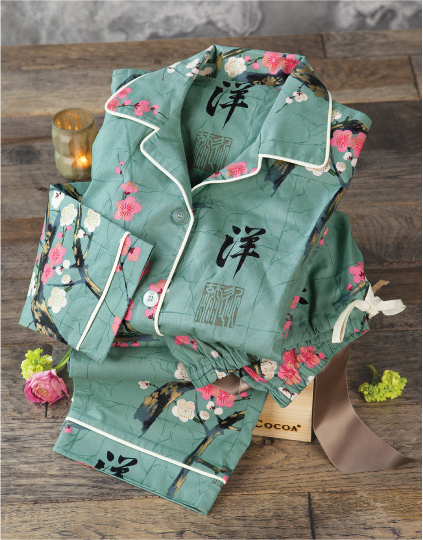 Inner Peace
Adorned with colorful cherry blossoms and artful script, these ultra-cozy pajamas will transport you to a Zen-like sleep. The calming sage green fabric is made from 100% cotton, and the pants feature an elastic drawstring waist for extra comfort.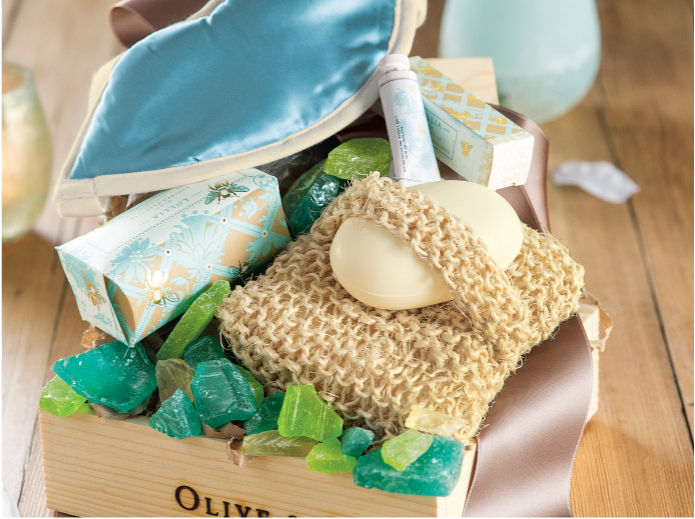 Tranquil
In soothing tones of jade and turquoise, our Sweetwater Spa Crate is reminiscent of a calm sea. Overflowing with luxe products including sugared pastille soap, a sisal body scrubber, vanilla and rice flower hand cream, and delicious candy that resembles sea glass, this gorgeous crate will send mind and body to a state of tranquility.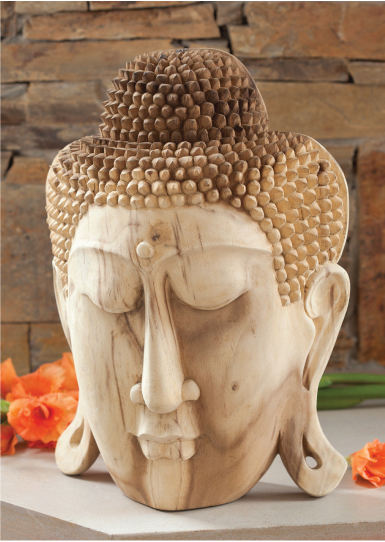 Mindfulness
Hand carved by artisans in Indonesia, this magnificent sculpture depicts a peaceful Buddha deep in meditation. Our sculpture measures an impressive 11 ½" wide and 16" tall, and can be placed on a table against a wall or easily hung on the wall