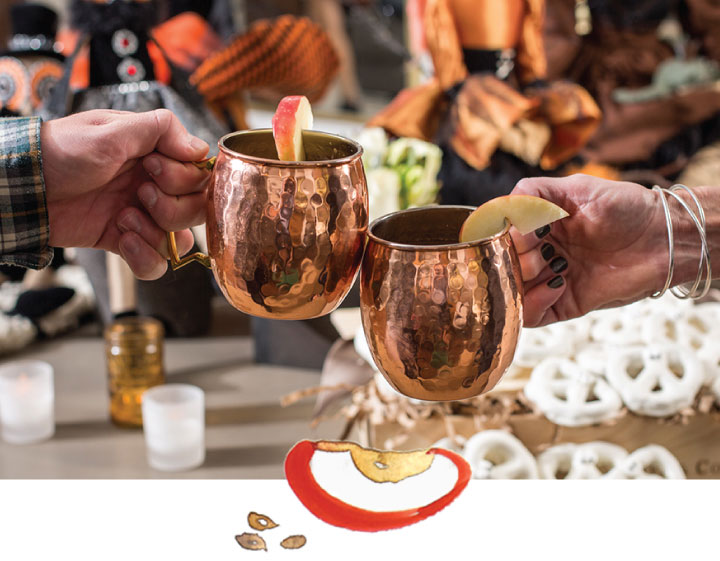 Fall Cocktails: Dreamy Rum Treacle
OCTOBER 2018
When the leaves turn gold and you feel a nip in the air, this delightful mix of fruit and spices is an ideal companion to fireside stories and harvesttime gatherings.
INGREDIENTS
| 2 1/2 | parts golden siping rum* |
| --- | --- |
| 1/4 | part treacle sugar syrup |
| 1 | part freshly pressed apple juice or cider |
| 2 | dashes orange bitters |
*We suggest a sweet variety with hints of vanilla, fruit & nutmeg.
GARNISH (optional)
Apple slices, fanned
DIRECTIONS
Build all ingredients exept apple juice over rocks until perfectly diluted. Float apple juice on top by gently pouring over the back of a spoon, with tip of spoon against inside edge of glass. Garnish with an apple fan if desired.