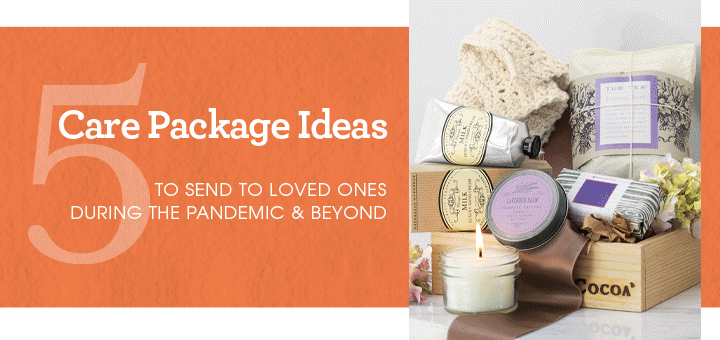 Whether they've moved to a distant place or to a college dorm room, being separated from your loved ones is never easy. Fortunately, our world of modern technology and efficient delivery makes it easy to stay connected to loved ones even when you're apart. Over the past few months we've learned how to host birthday parties on Zoom, and how to make a meaningful graduation ceremony into a drive-by affair. Some people have even invited loved ones to witness their wedding vows on a video chat. As a whole, we've become remarkably creative in our efforts to stay connected to those we care about most. An especially thoughtful way to show someone you care during times of separation is by sending them an extra special care package.
Everyone loves receiving a care package from a family member or friend. Tearing open a box and finding it filled with your favorite snacks and provisions makes you feel cared for and missed by loved ones. In addition, our easy order process and beautiful delivery makes it simple to send a thoughtful any-time gift to someone you miss. Our gifting experts share five of their favorite care package ideas to send to loved ones during the pandemic and beyond.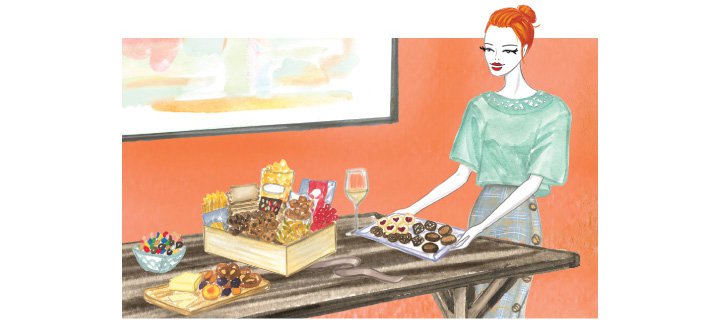 SELF CARE GIFTS
During times of social distance, keeping a regular self care routine is more important than ever. Soaking in a soothing salt bath or lathering up with luxurious soap goes a long way toward making someone feel refreshed and relaxed. Encourage well being and indulge their senses in a thoughtful self care gift. Shop Olive & Cocoa's full selection of premium spa and beauty care packages.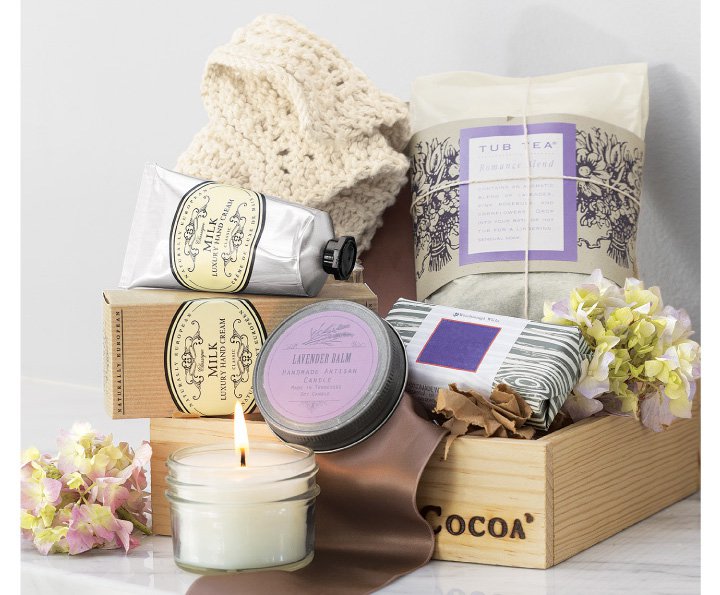 The Serenity Spa Crate features herbal lavender for maximum relaxation.

Something to Snack on
Let's face it, stress makes us want to indulge in our favorite snacks. Food is comforting and eating releases a burst of serotonin right when we need it the most. Treat the one you miss to a delicious gourmet snack and make staying at home an experience to savor. Olive & Cocoa's gourmet gift baskets are filled with the best sweet and savory selections and feature a wide range of food gifts for every palette.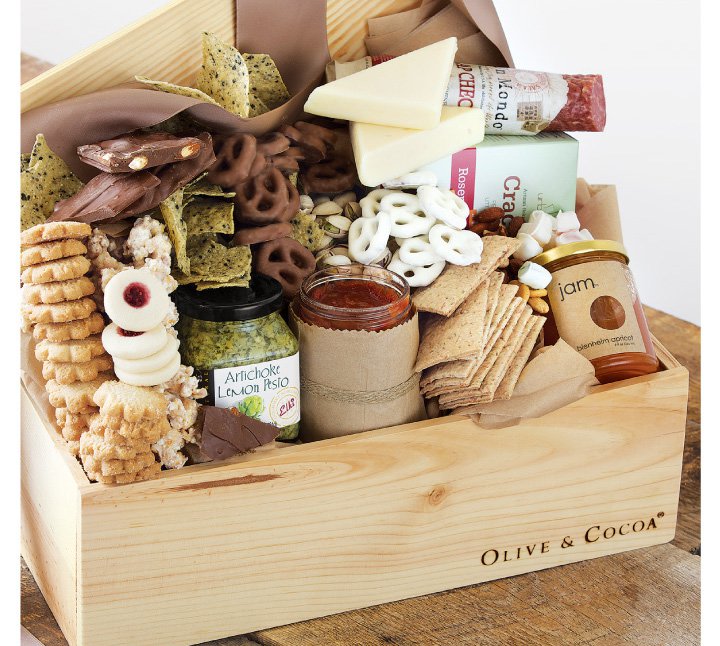 Tastes for everyone comes in three sizes, featuring cheeses and crackers to nuts, spicy salsa, and a bit of chocolate, gift wrapped in a hand crafted wood crate with ribbon.

Beautify Hearth and Home
Now that we're all spending more time at home, making our living space as beautiful as possible is a top priority. When you want to show a loved one how much you care about them, Send them a unique decorative piece to brighten up their home decor. Shop for the perfect home decor gifts for your friends and family with Olive & Cocoa. You'll find unique tabletop items, enchanting candles, elegant wine accessories and barware, cozy pillows and throws, welcoming doormats, and stylish outdoor decor.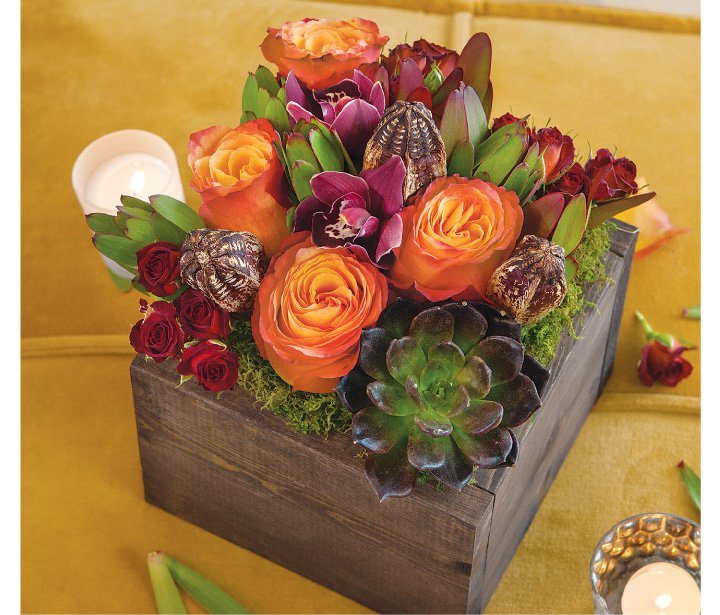 A new arrival, the Topaz Blooms adds color and life to any room with warm gem-tone florals and subdued cocoa pods.

FUN & GAMES
Rather than hosting large parties, many of us are choosing to invite a few friends over for a home cooked meal, and game night. At-home game nights are a responsible way to socialize and entertain your friends. A game set makes a thoughtful care package to send to a loved one, and encourages responsible socialization. Find gifts for any age or occasion, like the Herman Backgammon Set, crafted with mid-century modern style.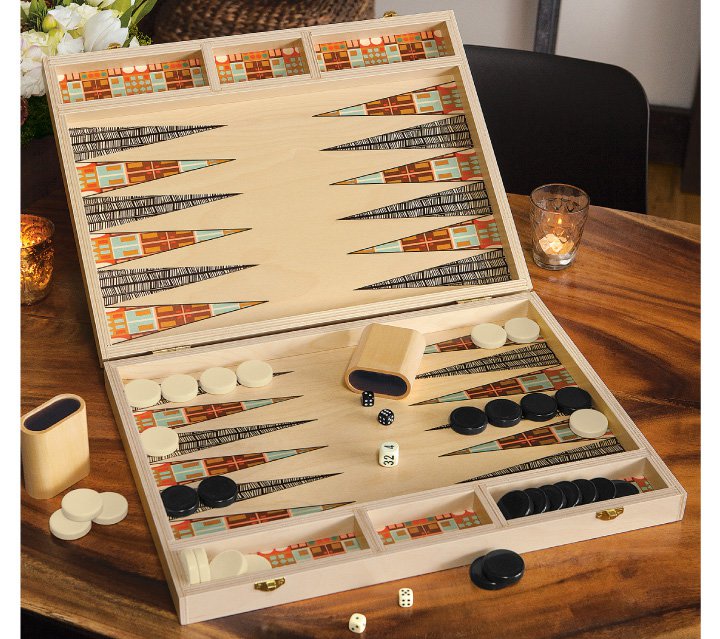 Crafted in the style of mid-century modern design masters, our Herman Backgammon set is as fun to admire as it is to play.

COZY COUTURE
Things are cooling down and it's time to cozy up! When you can't hug your loved one in person, send a warm throw so they can think of you every time they wrap up on chilly nights. Our Chunky Fringed Throw is comforting and looks beautiful on the sofa or bed. It's the perfect way to send warm wishes to the ones you miss the most.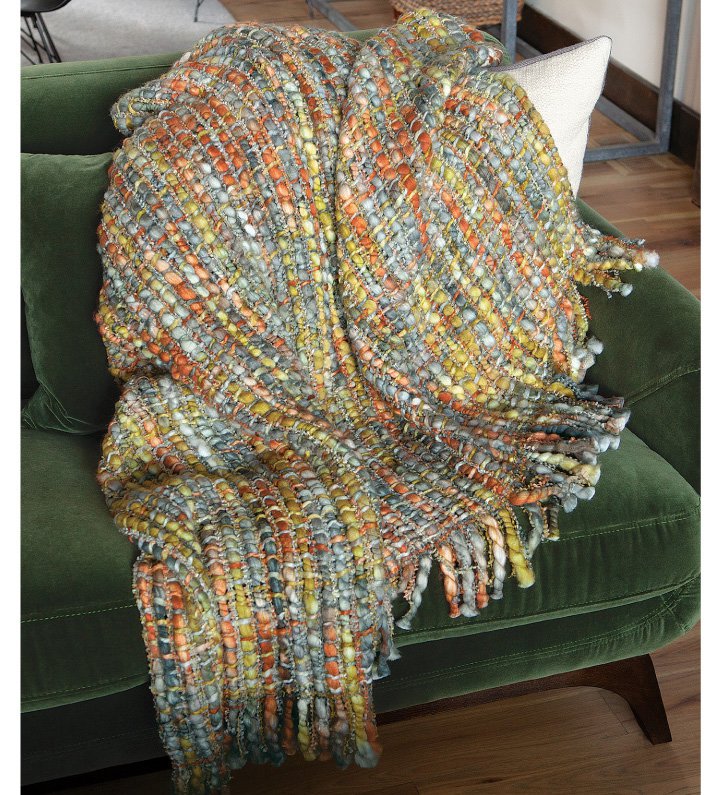 Send warm wishes to your loved ones with the super soft Chunky Fringed Throw blanket.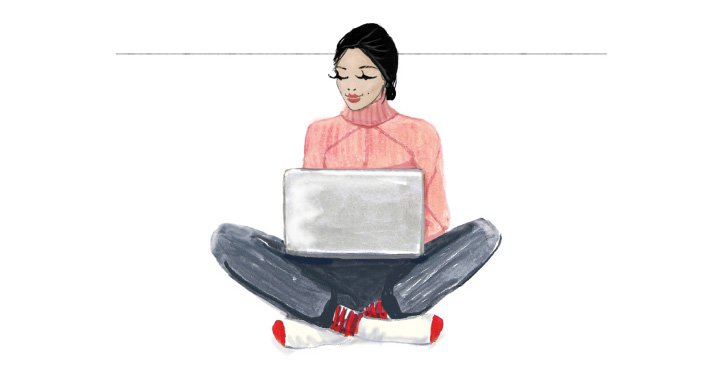 It's hard being separated from the ones you love. Fortunately, Olive & Cocoa makes it easy and fun to stay connected with unique and beautiful care packages. Unboxing a surprise delivery from Olive & Cocoa brings the experience of receiving a care package to a new level of luxury. Need more inspiration? Shop Olive and Cocoa's Top Rated Gifts for a premium care package your loved ones are sure to love.