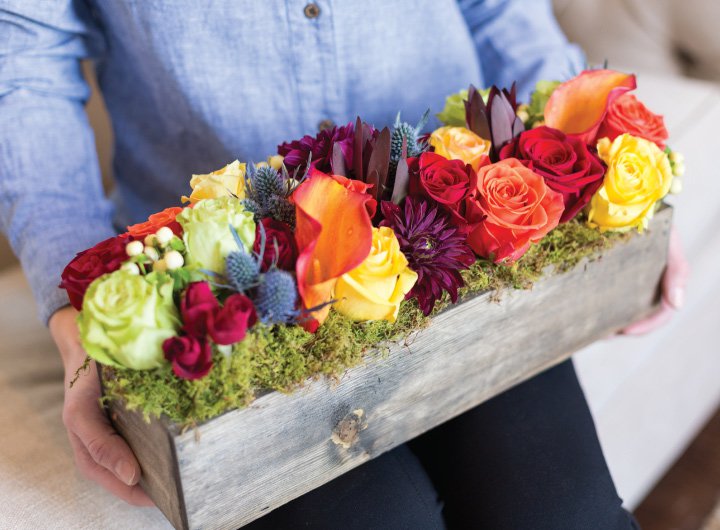 3 Things to Keep in Mind
When Choosing an Online Flower Delivery Service
Sending flowers is a great way to show your loved ones you care, even if you can't be near them. Their beauty and sweet fragrance appropriately express a wide range of sentiment--love, friendship, sympathy, or an apology--and since there are so many delivery services available online, it's easier than ever to send a loved one a gathering of cheerful blooms. Choosing the right online florist is an important part of making sure the flowers you send convey the right message. Our floral experts share 3 important factors to consider when looking for a flower delivery service.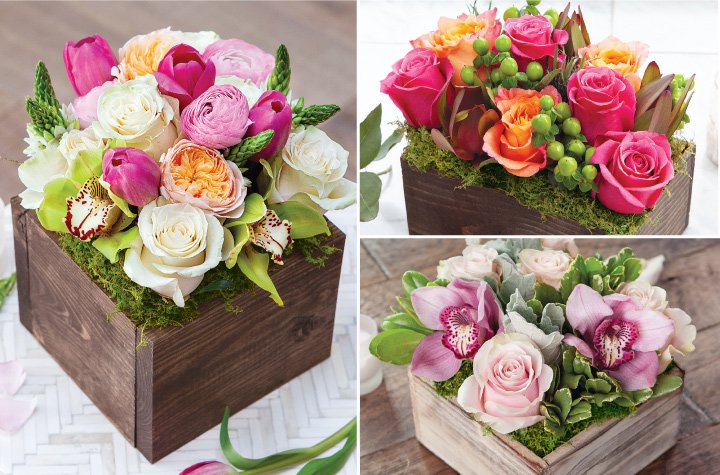 Presentation
Most online florists deliver bouquets wrapped in paper or plastic to keep the stems bound together during transport. It's assumed that the recipient will have access to a proper vase and the right amount of water-to-food ratio for lasting freshness. If you're not sure whether the friend or family member you're sending flowers to will have an adequate vase on hand, consider sending a floral arrangement that comes prearranged in a reusable container with the proper liquid and plant food already added. Show your loved ones that you went the extra mile in choosing a service that sends arrangements ready for display--straight from the box.
Satisfaction Guarantee
There are few things more disheartening than sending flowers to a friend only to find out they arrived in poor condition. When choosing an online florist, make sure they guarantee the freshness of their flowers for longer than 24 hours. No one wants to send flowers that quickly wilt after arrival. Olive & Cocoa guarantees the freshness of their flower arrangements for 72 hours after delivery. Although, due to the quality of the flowers we send and the special plant food mixture each stem is placed in from the time they are cut, most of our customers report their flowers living well beyond 72 hours.
Delivery Options
When sending flowers, time is of the essence. Ask the flower delivery service you choose for an approximate arrival time. If they aren't sure or they tell you delivery will be longer than a few hours, re-think your choice of delivery service. Flower arrangements can stay fresh and lively overnight when carefully packed in a suitable transport box. However, if left in a box for more than 12 hours, or if they are not carefully packaged, the blossoms will arrive bruised or wilted. Olive & Cocoa guarantees your flowers will be carefully boxed and shipped overnight so they arrive looking as beautiful and fresh as the moment they are cut.