How to Host A Spring Equinox
Luncheon for Your Nearest & Dearest
With night and day balanced, the spring (vernal) equinox is a glorious time of promise. Just as farmers head to the fields to plant, a small gathering of sisters over a spring-themed luncheon is perfect for planting seeds of joy. To complement foods symbolic of the spring equinox, we've curated a few of our favorite serving pieces that are bright and cheery-just like spring.
Set the Scene:
Colorful and adorably whimsical, this set of four vases welcomes all to your table. Filled with freshly cut sprigs of lemongrass and shoots of spearmint, each unique Artful Cottage Vase will enliven the table while invigorating guests; if desired, hearty clusters of aromatic lavender buds could be used to create a relaxing aura.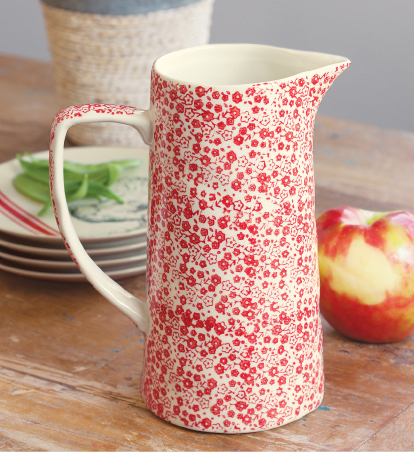 Quench Their Thirst:
Assembled guests will be ready for refreshment, making our delightful, 72 ounce Prairie Rose Farmhouse Pitcher a must-have. Consider serving springtime favorites, such as aromatic jasmine iced tea that is spring staple due to its sumptuous aroma and uplifting properties. You may also surprise your guests by serving light and sweet wine-long a spring go-to in a myriad of cultures-out of this festive pitcher should your group prefer a spirited beverage.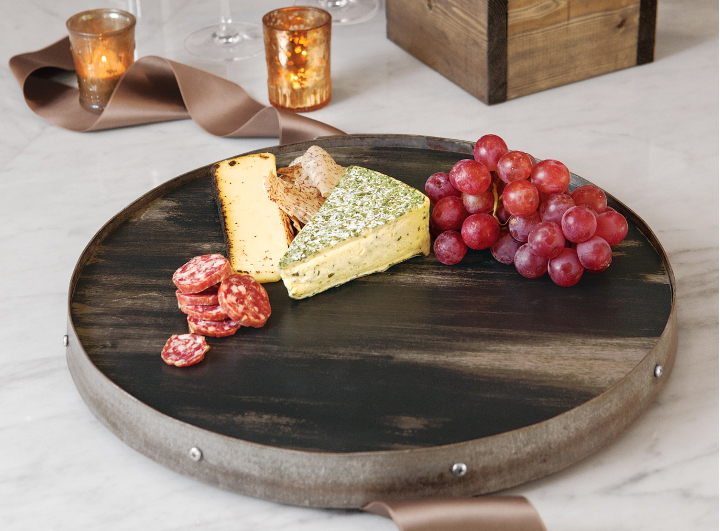 Eggs all Around:
Colored, deviled, Scotched or made into a delightful salad, eggs are a must because they symbolize rebirth and renewal. However you prepare them, our 16-inch rustic Vin Noir Lazy Susan will simplify sharing. Made from reclaimed wine barrels, the piece will perfectly complement gathered herbs and other spring décor.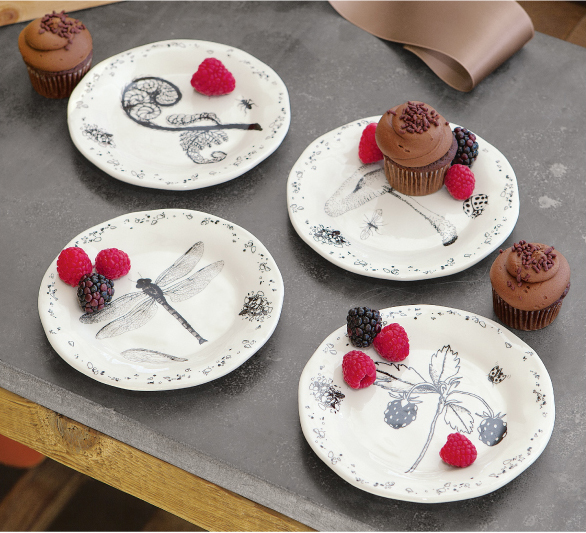 The Sweetest Finish:
Egg-heavy pastries, such as custard tartlets and hot cross buns, have long been spring favorites as fruit and butter were historically limited during the equinox. Your favorite bite-sized desserts will make them all smile on our equally petite and adorable Bugs & Bramble Plates that echo spring's sweetness.