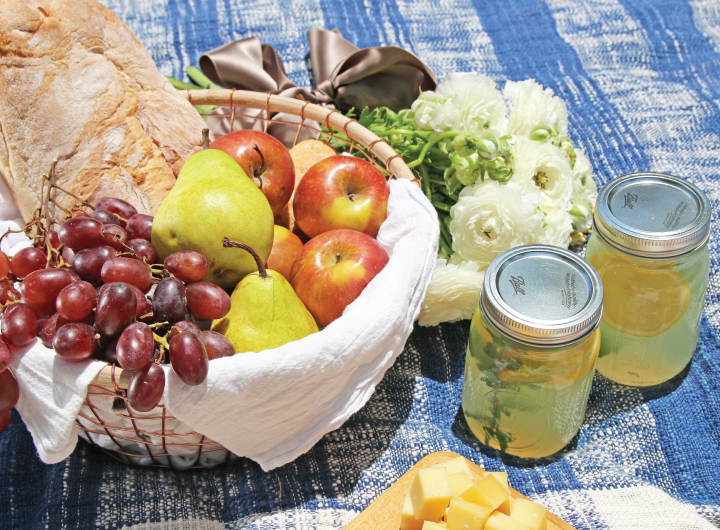 French Picnic Ideas For The Perfect Outting? Oui!
When the weather's warm, we'd almost always rather dine en plein aire. With these French inspired tips, you'll be picnicking just like a Parisienne.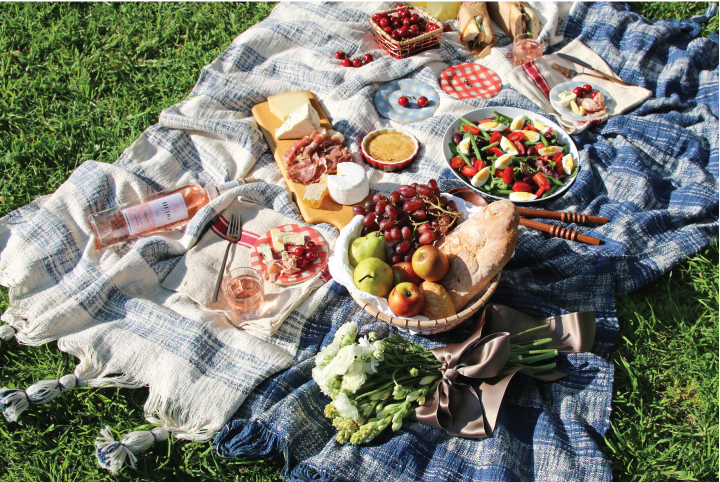 l'emplacement
the location
While there's truly no place like Paris, almost any location for a "pique-nique" can be reminiscent of the City of Lights! Head to your favorite park or backyard, and daydream that you're shaded under a tree in Bois de Boulogne or sitting next to the bustling Seine. The setting for your Parisian picnic can be anywhere as long as you're surrounded with good company, letting your imaginations run free!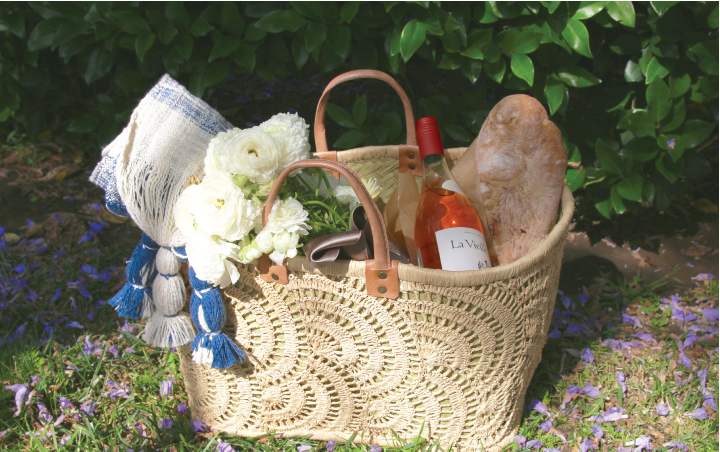 les essentiels
the essentials
Whether or not your picnic spot has tables, it's a always a good idea to pack a blanket. Bring something lightweight, foldable, and washable, and use it as a tablecloth or something to sit on. Then, for a bit of classic Parisienne chic, tote your goodies in a beautiful seagrass basket à la Jane Birkin.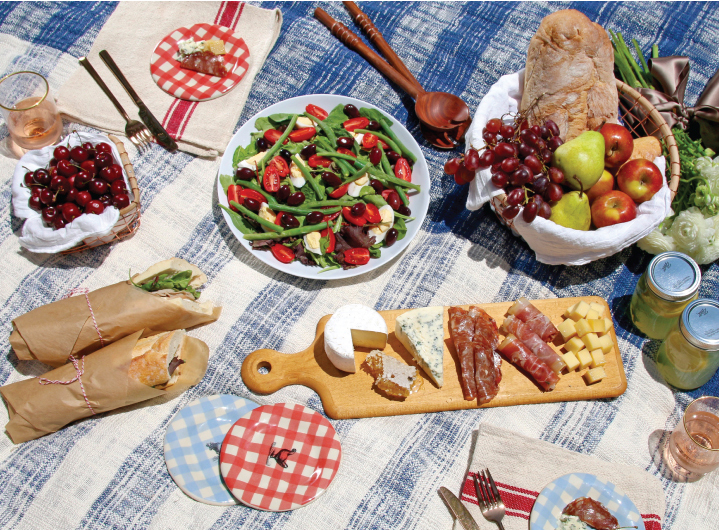 le menu
the menu
When it comes planning the menu, we recommend the classics. Pack up a simple Salade Niçoise, ham and brie baguette sandwiches, fresh fruit, an assortment of cheeses and charcuterie, and of course--a bottle of chilled French rosé! Our favorite way to keep everything cold is to fill mason jars with lemonade and freeze them. Use them as cold packs to keep the food chilled, then sip on the lemonade as it starts to melt.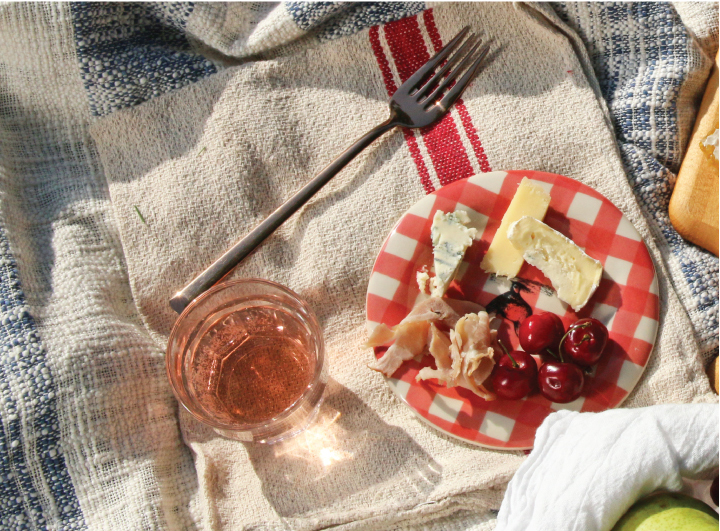 la table
the table
Always set the picnic "table" with the proper utensils...meaning real dishes! Dining outdoors with real plates, silverware, wine tumblers and cloth napkins add a fancy touch. A small knife and cutting board can also come in handy, and if it's a boozy picnic don't forget the corkscrew!