Inspiring Holiday & Seasonal Decor For Christmas 2021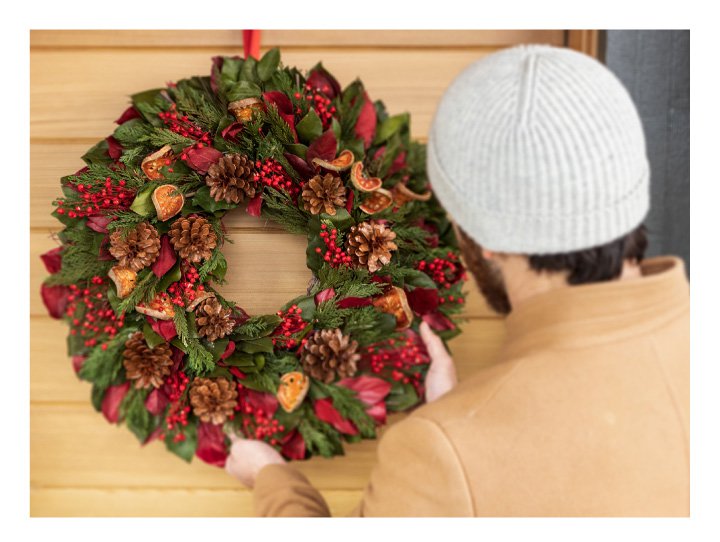 It's time once again to give your home a holiday and seasonal decor makeover! There's a lot to think about when planning your Christmas decorating strategy. Do you prefer a minimalist look, or thrive on extravagance? Will you persist with the conventional red-and-green, play with color variations, or eliminate color all together and dress your home in white? Whether you're going for a traditional theme, something a bit more modern, or going for completely off the cuff holiday decorating ideas, we have loads of tips and tricks to help you update your holiday and seasonal decor for a fresh look in 2021.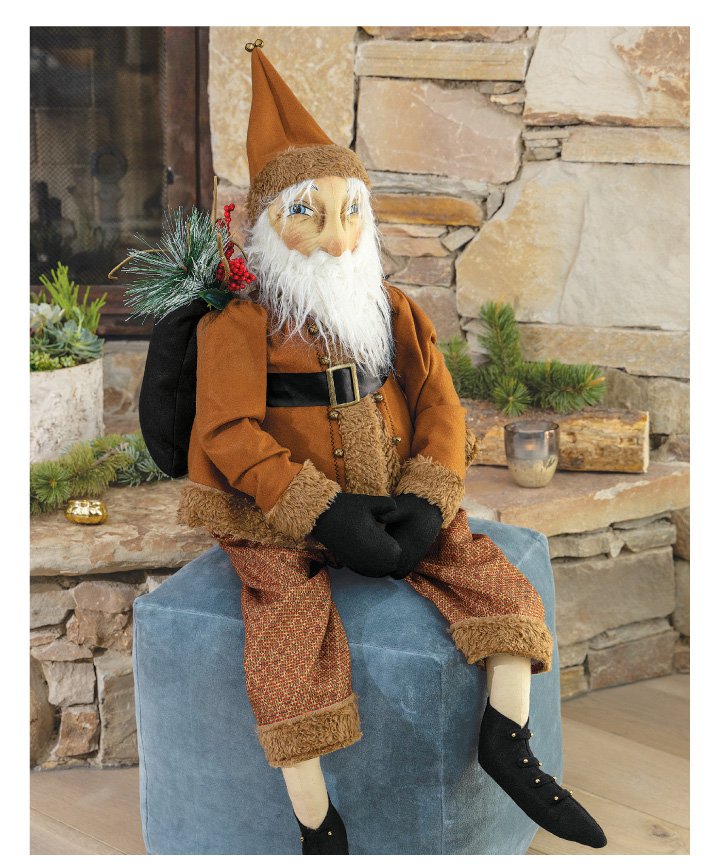 Keepsake Norwegian Santa
Traditional Pieces
When it comes to traditional Christmas style, there's nothing more festive than red and green. For a traditional Christmas door decoration that is sure to please, look no further than the Evergreen Pinecone Wreath from Olive & Cocoa. This stunning wreath greets guests with a burst of Christmas spirit! A gathering of preserved pine sprigs is interspersed with red berries, pinecones and slices of orange for a cheerful decoration that will brighten your entryway all season long.
From reindeer and Santa Claus, to bright red and green, there are endless Christmas themes to work with. Rather than attempting to incorporate every one of them into your holiday and seasonal decor, thoughtfully select one or two of your favorite holiday themes to tie your home together. If you feel particularly fond of Santa Claus, display a thoughtful collection of Christmas Santa decorations in the most prominent spaces of your home, ensuring your living room, kitchen, and mantel decorations are a hot topic of discussion during any Christmas get-togethers. If reindeer are more your mode, choose a few elegant reindeer-themed pieces and pair them with holly or pine. Here are some Santa and Reindeer Christmas decoration ideas for you to really spruce up your holiday and seasonal decor.
Reindeer decorations give a feeling of movement and nature, and they're just so adorable! Our Dasher's Flight Deer and Sled is a beautiful piece of holiday table decor that's made from reclaimed metal for a rustic look. The open sleigh also provides the perfect container for holding Christmas treats or small presents. If you're hunting for something with classic elegance, our Emerald Flocked Stag Head is the perfect choice.
Santa Claus is a great traditional character to use in your holiday decorating, especially if you have children around. The key is choosing a Santa style rather than mixing and matching. For a modern take on the traditional Santa Claus, the Mod Santa Trio from Olive & Cocoa is a great choice for holiday table decor. If you're the type that likes to stick to tradition, Jingle Bell & Kris Kringle will surely spread holiday cheer. For an elegant all-white style, our Nordic Santa is stunning.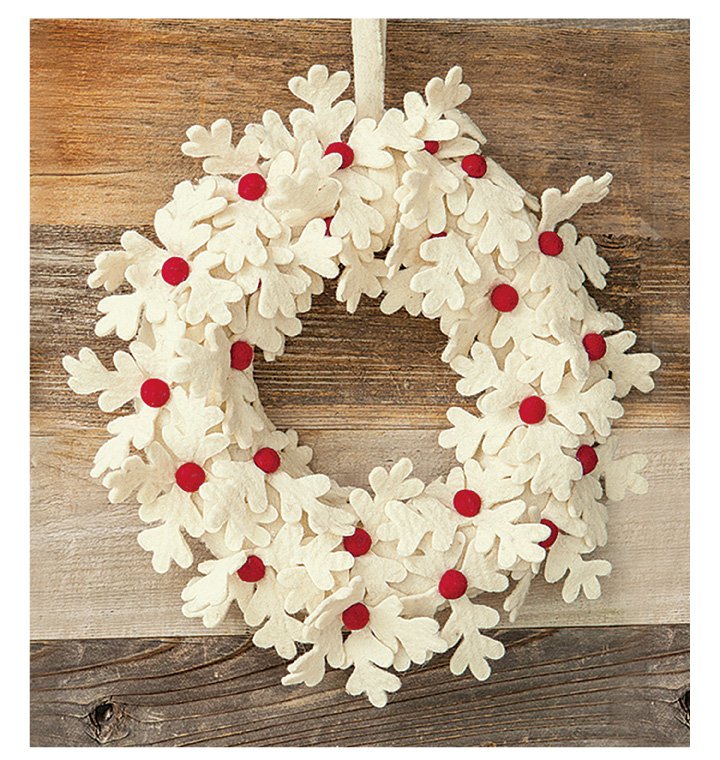 Festive Norwegian Wreath
YuleTide Inspired Pieces
We can't get enough of old-world charm, especially during the holidays! It's simply the perfect time to connect with the roots of Christmas tradition. Cozy, homespun treasures sprinkled throughout your space brings a bit of that old-world feel to a perfectly charming holiday season at home. Here are some ideas for YuleTide inspired holiday and seasonal decor to make your space welcoming.
The Festive Norwegian Wreath from Olive & Cocoa is the holiday door decoration that gives your home the feel of hand-crafted coziness, without the work. Adorable white felted snowflakes and leaves are accented with red holly berries for a darling, easy to hang Christmas wreath.
The advent calendar is a holiday tradition that's been treasured for generations. Celebrate the holidays with anticipation while counting down the days until Christmas with our charming Chalet Advent Calendar, a welcome addition to any Christmas living room decor. This interactive calendar designed in doll house style perfectly expresses the sentiment, "there's no place like home for the holidays." Twenty four tiny drawers line the foundation of the joyful Christmas home where you can stash your own Christmas treasures or candies.
For a unique, Scandinavian spin on the traditional Santa Claus, there's no better decorative piece than our Keepsake Norwegian Santa. This large, 40 inch Saint Nick is a cherished collector's item and elegantly unique decoration to bring out each year.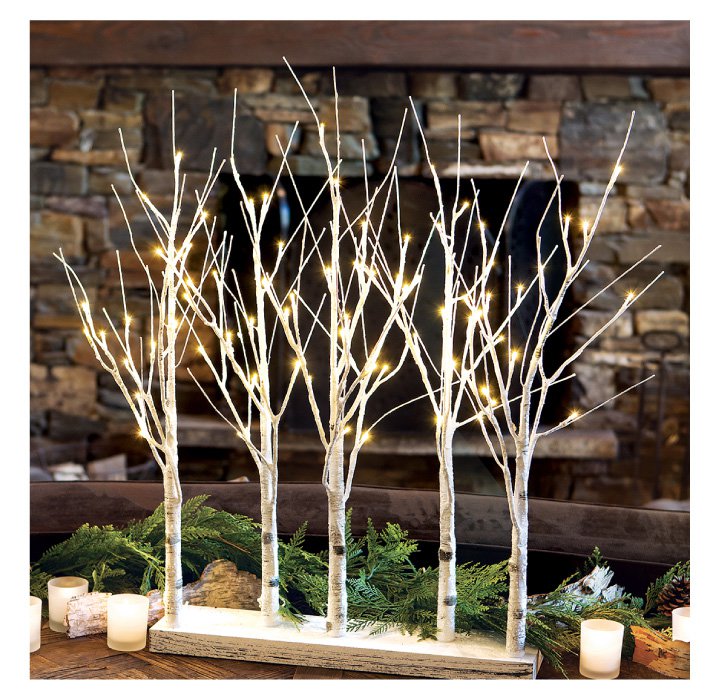 Snowdrift Lit Trees
Miniature Trees
A scattering of mini trees brighten up those dreary winter days. The best thing about decorative Christmas trees is you can dress them up or down to fit your personal style. Add glass balls and ornaments for a cheerful look, or keep branches bare for a minimalist appearance.
The Lit Pine Grove from Olive & Cocoa brings cheer and elegance to any holiday home decor. Vintage-inspired globe lights give your living room, kitchen, or mantel an elegant and traditional feel. Lights are battery operated LED so you won't have to worry about positioning these pines near an outlet.
If you're looking for a modern update to the classic holiday tree, think outside the pine. There are many other trees that are just as beautiful as the evergreen in the winter time, such as our Enchanted Forest Lit Trees. Incorporating these alternative trees into your holiday and seasonal decorating strategy is a fun way to shake up your traditional home decor.
With white poms on "snow covered" branches, our Grande Snowball Lit Tree is playful and unique. This large piece makes the perfect accent to traditional Christmas and holiday decor, or stands alone for a minimalist design.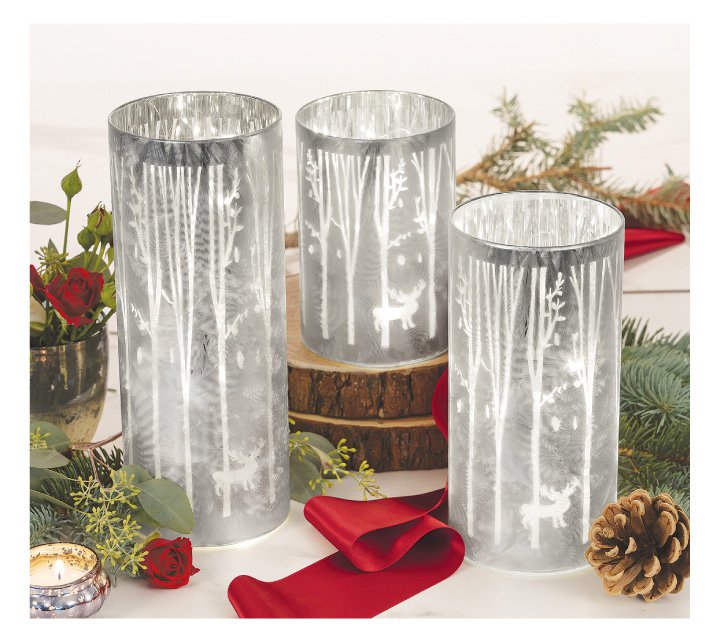 Illuminated Snowy Pillars
Lighting
Soft lighting creates a warm, inviting ambiance and makes your holiday and seasonal decorations appear more vibrant. Try adding some hurricanes or festive candles to your home decor. The Illuminated Snowy Pillars from Olive & Cocoa are simple and elegant and compliment any style. They also contain battery-operated lights so you don't have to mess with candles or keep them near an outlet. If you just love candlelight, try the Azure Snowy Hurricanes. Deep blue and accented with silvery snowflakes, these hurricanes create a magical atmosphere wherever they are placed.

Christmas and holiday decorating can be exciting when you have a spark of inspiration to work with. So, whether you're traditional or modern, or going totally rogue with your seasonal decorations this year, follow these expert tips and your holiday home is sure to look elegant and cheerful. See our complete Holiday Decor and Christmas Decor collections today to indulge in the most holly jolly season of the year!