Plushes, Books and Surprises: How to Create
the Perfect Storytime for Your Littles
FEBRUARY 2018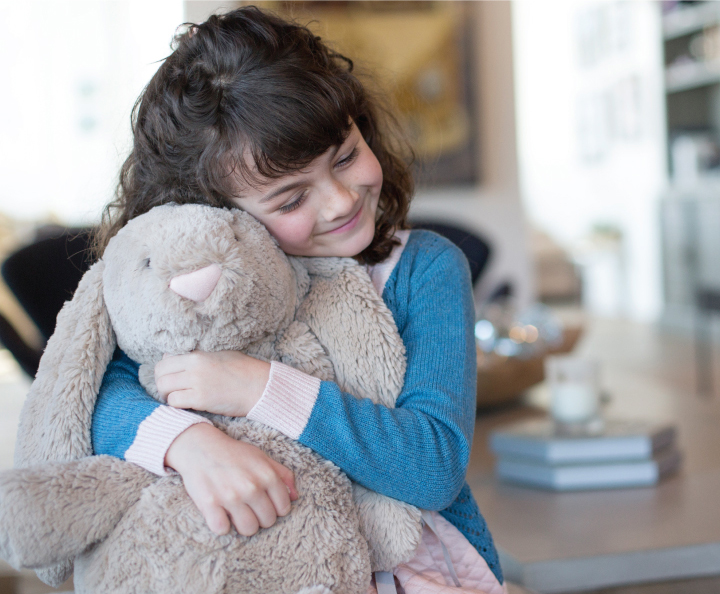 Cultivating a meaningful reading experience with your children (or grandchildren) is as simple as soft fabrics, a snack to share, and a furry friend to cuddle. Open a good book on a rainy Spring day and go on an adventure or have the perfect setting for a cozy bedtime story.
hint: 1
Soft Surroundings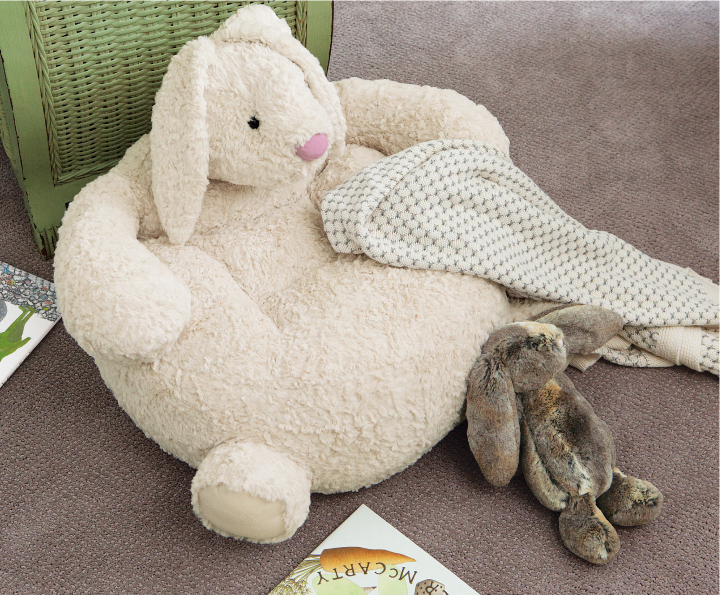 Amid all the furniture built for adults, children adore something made special for them. When our Snuggle Bunny Chair is put on a sofa, the reader of the story can keep the book at eye level with the little one. What young reader doesn't want a chair just their size to get comfortable in? Also keep a soft pillow and blanket close by, in case Storytime leads to an afternoon nap. Our Counting Sheep Pillow and Counting Sheep Heirloom Blanket let them feel that falling asleep was their idea! Creating a game of counting sheep helps littles feel calmly engaged, while the sandman comes calling without their realizing it.
hint: 2
A Sweet Diversion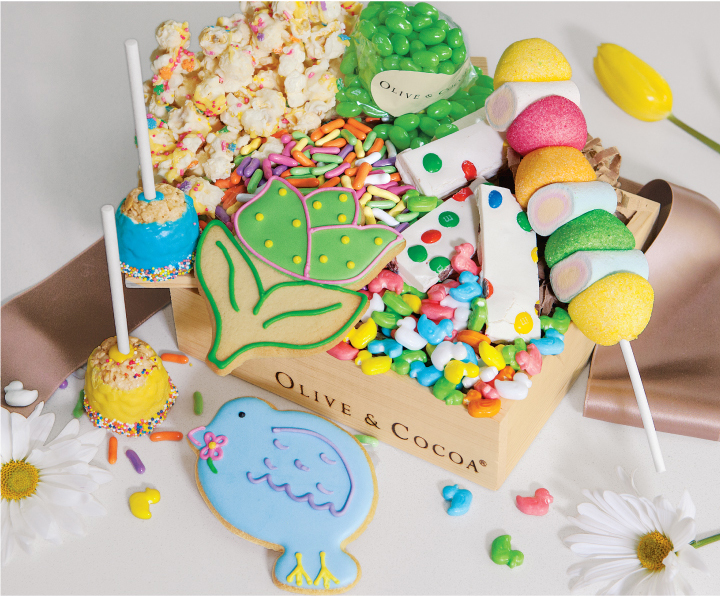 If a story is meant to be part of active play time, a snack turns it into a party! Plus, little hands occupied with a treat are less likely to reach for the book. Our snack of choice? Springtime Sweets Crate! If the whimsical marshmallow stack and bright rice crispy lollipops don't entice them, the bright happy bluebird and his candy duck friends surely will.
hint: 3
A Friendly Atmosphere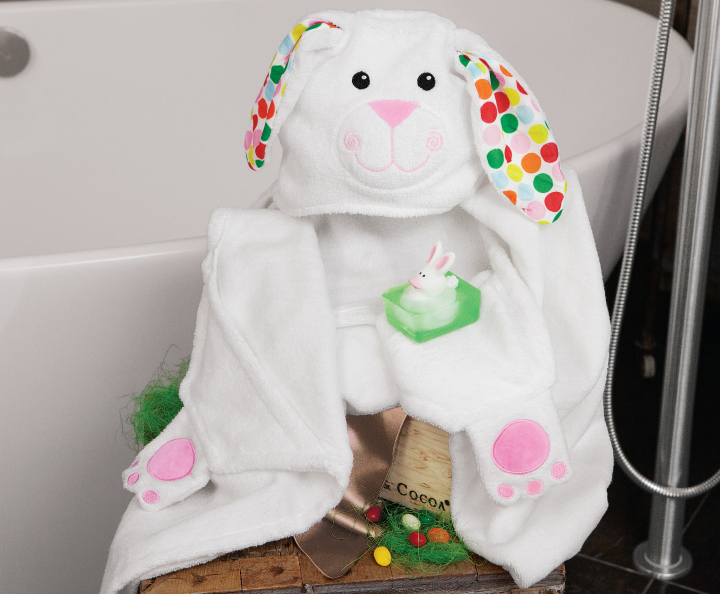 If your little one is a bundle of energy before bedtime, consider a bath first to set a more relaxed mood. May we recommend our Bathtime Bunny Towel & Soap to add whimsy to the wash? Once the washing, drying, and pajama time are through, have a new book ready with a paired plush, waiting to be hugged close. Having a friend to cuddle sets a young mind at ease.
If you're sending Storytime as a gift, we have some lovely ideas for books. Each story shares a wonderful message & arrives with an adorable new friend to remind them of you:
Cuddles the Bunny & Storybook &nbsp| &nbspGolden Egg Storybook & Gracie
Gigi Goose & Storybook&nbsp |&nbsp Froggy & Storybook
All that's left is to dive into the story, knowing it will be magic from start to finish! A special setting makes a memorable event out of reading to children.