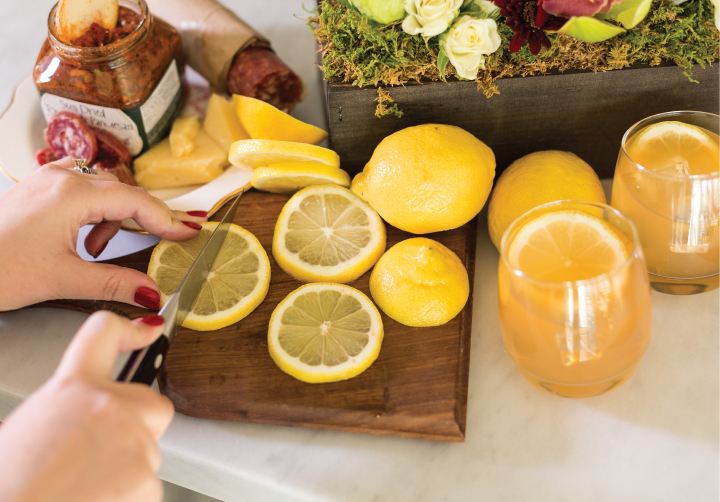 Tips And Tricks: Recipe To Make Spiced Sour Whiskey Grapefruit
DECEMBER 2017
We've put an unexpected and seasonal twist on an old classic with our Spiced Grapefruit Whiskey Sour. Perfect for an upcoming holiday soirée, your guests will adore this delightful mixture of zesty grapefruit and comforting cinnamon. These innovative flavors will warm your fingers and toes, making the yuletide merry!
INGREDIENTS:
3 oz whiskey (aged whiskey not necessary if flavoring with cinnamon or cloves, as they'll mask the subtle complexities)
Cold grapefruit soda (any brand)
Pink or yellow lemon slices
Ice
Cinnamon sticks or cloves for garnish *(or to infuse whiskey as suggested below in Spiced Whiskey Prep)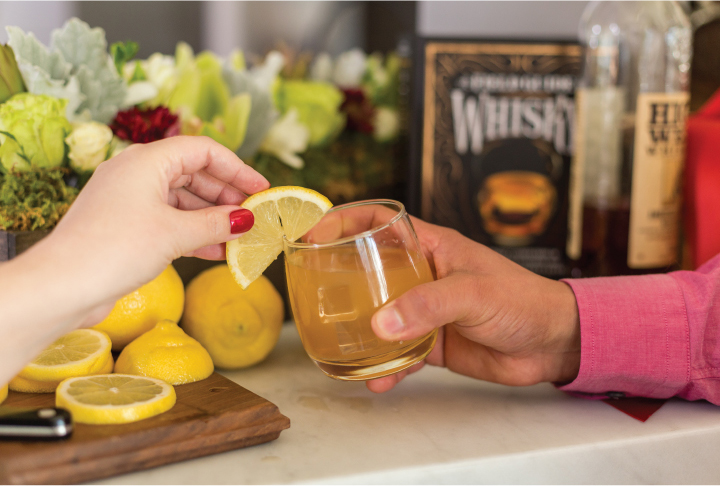 DIRECTIONS:
Take your favorite rocks glasses, add ice, and place 1-2 lemon slices.
If planning to garnish with cloves, press 3-4 cloves into peel of a lemon before placing in glass.
Pour whiskey, followed by grapefruit soda to desired level
If garnishing with cinnamon, add 1 stick cinnamon to finished drink.

SPICED WHISKEY PREP:
*If using cinnamon or cloves to flavor your whiskey, wrap 8-10 cinnamon sticks or cloves in cheesecloth and steep in entire bottle of whiskey, along with 1/3 cup raw sugar. Stir the sugar to make sure it dissolves, and then steep for 8 hours to 8 days to flavor as desired.
Salut!