Treating the Trick-or-Treaters:
How to Make Staying in Memorable
Perhaps you're staying in this Halloween to enjoy the cavalcade of princesses, superheroes, and cartoon characters masquerading about? While treating tiny Trick-or-Treaters embodies the Halloween spirit, it also presents the chance to create a wonderful night in with your significant other. So we've put together a few helpful suggestions: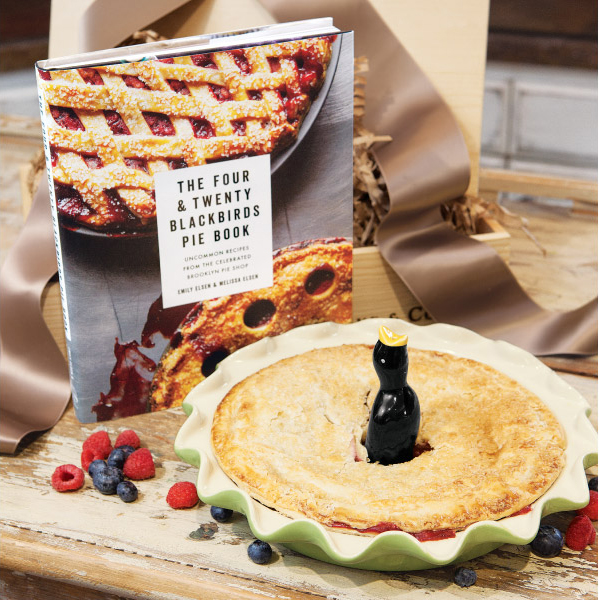 Sweet Start: Blackbird Pie Set
A night of greeting goblins and ghouls calls for homemade comfort food. Our pairing of "The Four & Twenty Blackbirds Pie Book", a whimsical pie plate, and endearing blackbird pie vent start the evening sweetly. A treasure trove of seasonal recipes, this pie-making book contains one of our new favorites: Sour Cream Raisin Pie. In the season of pumpkin spice, we can't resist this pie's unique marriage of bright lemons, tangy sour cream, and sweet raisins.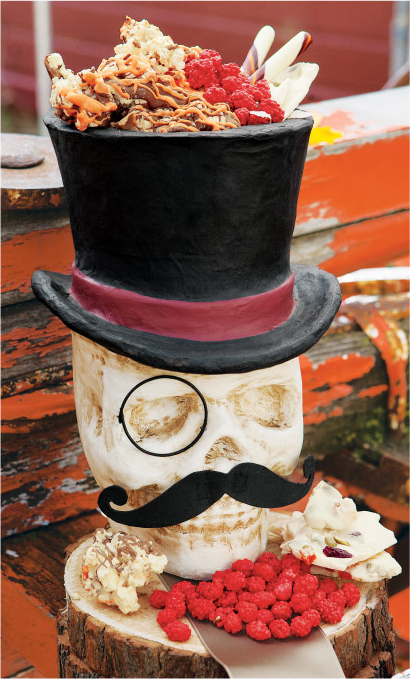 Give them the Chills:
Sir Chillingham Skull & Sweets
Containing sophisticated harvest treats for you and your companion, this suave skull server would also make quite the statement when stuffed with bite sized treats to pass out. Should you, or perhaps your spookier other half, feel like donning a little something special, might we suggest our Wild Witch Hat? For an evening full of smiles and laughter, our purple and orange hat also bears the legs of a crash-landed witch.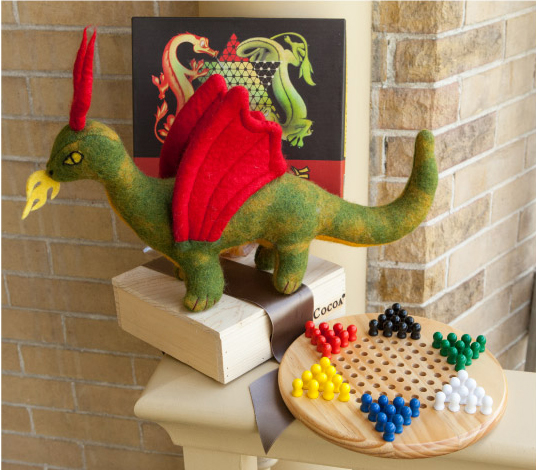 It's All Fun & Games:
Fierce Dragon & Chinese Checkers
On a night brimming with nostalgia, consider playing a retro-inspired game before starting a movie as the stream of spooks starts to dissipate. Our Chinese Checkers set is perfect for casual entertainment and arrives with a fierce mascot (to help keep mischievous spirits at bay).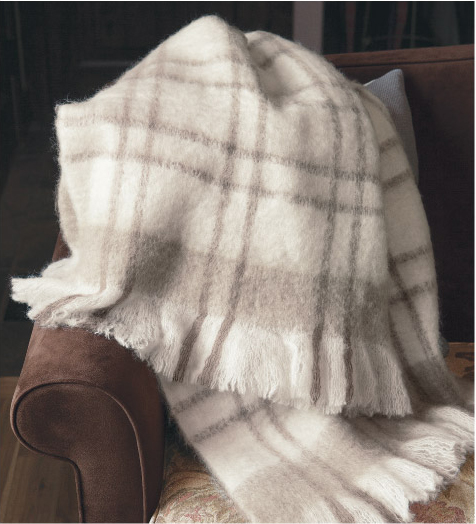 Lights Out, Movie On, Cozy Up:
Highlands Wool Throw
After the candy has been passed out and neighborhood porch lights are off, it's the perfect time to cuddle up with your sweetie for movie mayhem. Pop the cork on your favorite, lay out a spread of savory snacks to share (here are some of our favorites), and snuggle together under our ultra-soft Highlands Wool Throw. You'll enjoy this wooly cocoon of coziness should the movie give fright.
All Hallows' Eve is a wonderful time for togetherness, whether it's fondly recalling now-grown littles, or thinking ahead to the eve when you take your own Trick-or-Treaters out. Enjoy the evening in!