You're Not Partying Right Without These Halloween Party Must Haves
Halloween definitely isn't just for kids! Here are a few must-haves
for throwing a Halloween party that's all grown up.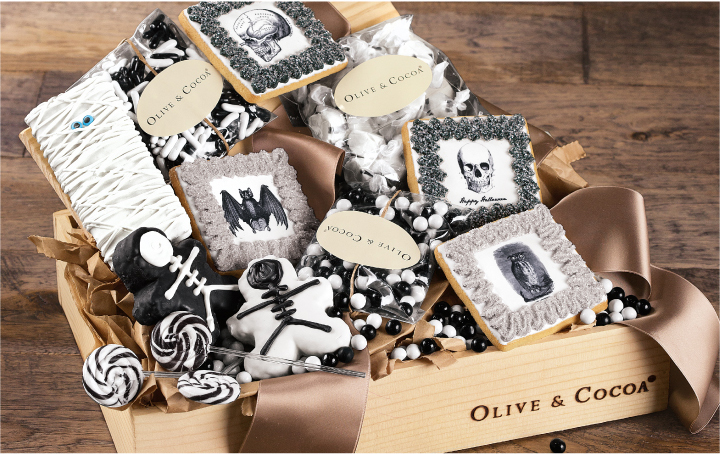 Sophisticated Sweets
Our Haunting Hallows' Eve Treats will satisfy the sweet tooth of any sophisticate. A much welcomed upgrade from candy corn, our hand crafted wood crate comes filled with elaborately decorated frosted sugar cookies, salt water taffy, licorice bites, a chocolate covered mummy graham cracker, chocolate drops, and a handful of other sweet surprises.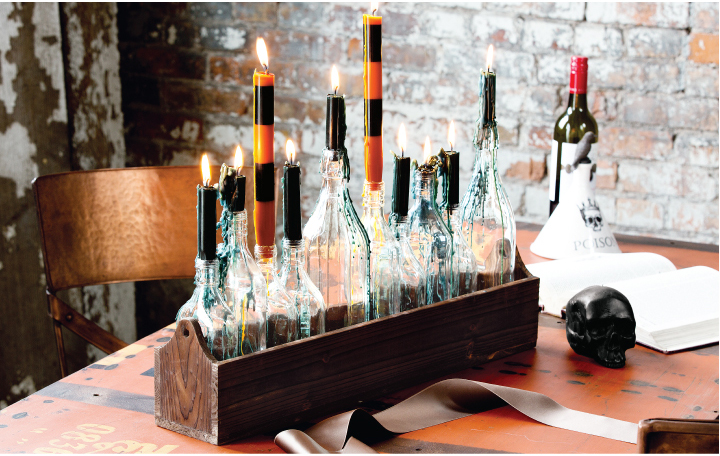 Eerie Lighting
Set the mood with our Spooky Vintage Candelabra. Ten antique style glass bottles hold black and striped candles that drip when burned, giving the candelabra a sinister feeling. The bottles come housed in a sleek wood caddy.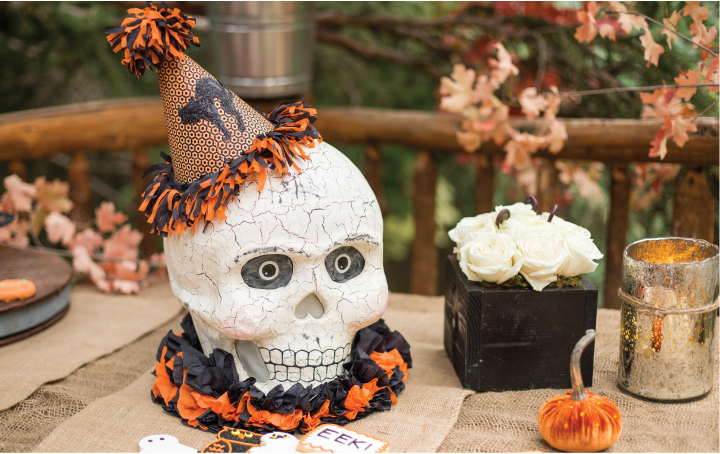 Dramatic Décor
Made from paper mâché, our Mischievous Papier Mâché Skull features incredible detailing, including a crêpe paper collar, tissue paper tassel, and a removable party hat that allows the skull to be used as a lantern for an LED candle. This artisan designed Halloween skull will create an artful accent to your spooky soirée.