Beautifully Arranged &
Handy Gluten-Free Gifts
To give a gluten-free gift shows you really know a client, and that you have a vested interest in their wellness. We're ready to help you with a list of convenient, must-have gourmet treats to keep any business partner happy and healthy!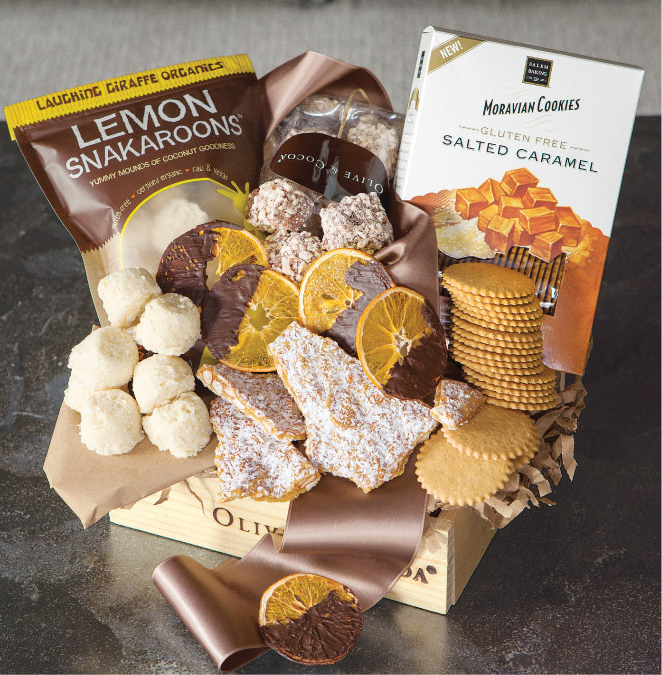 TASTE OF THE TROPICS
The tropical citrus flavors of our lemon cookies and chocolate dipped oranges, along with the quintessential flavor of coconut cashew brittle, knocks dessert of the charts in our Good & Gluten Free Crate. It's a sugared parade of unique confections, like the salted caramel cookies and marshmallow almond bites. No one will have to pass on these exotic, paradise-inspired temptations.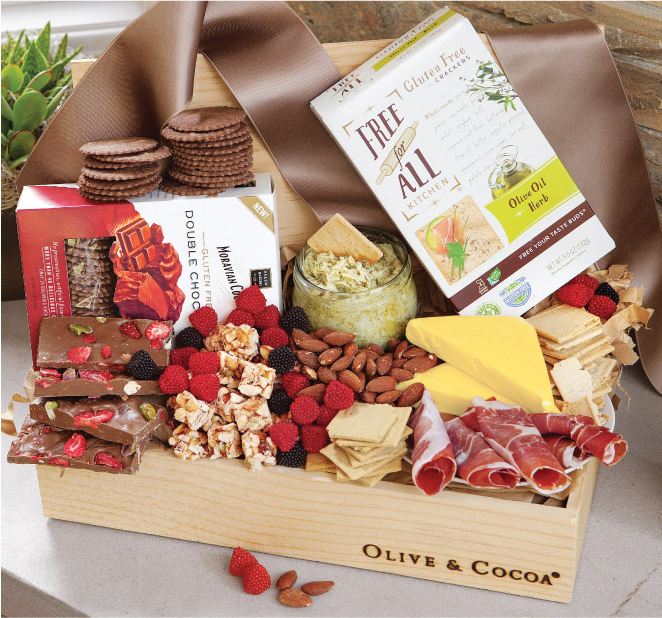 ALL FOR ONE AND ONE FOR ALL
This crate has it all, and they can have it all to themselves. The medley of delicacies in our Gluten Free Gourmet Crate is big on epicurean flavors like: double chocolate cookies, strawberry and pistachio chocolate bark, herb crackers, farmhouse cheese, prosciutto, and bruschetta. It's perfect fuel for nibbling while working out a project or presentation.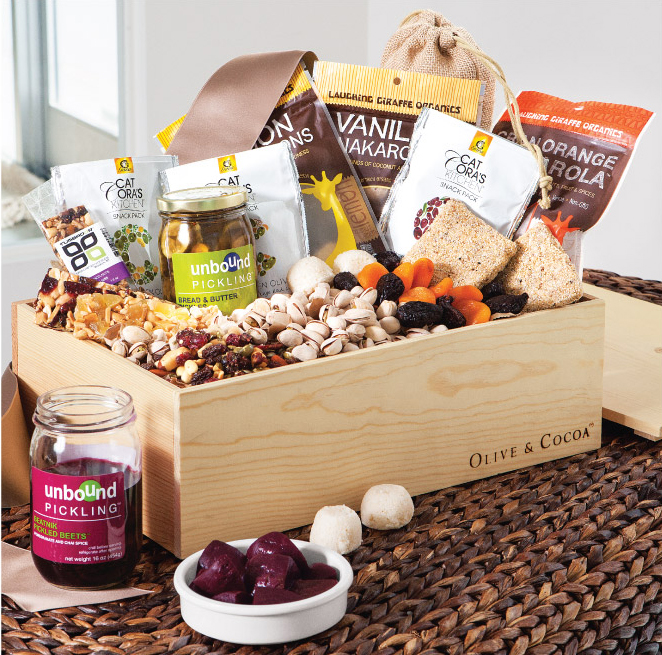 SNACK TO A DIFFERENT "BEET"
Perfect for the one who dances to a beat all their own, the chai spiced pickled beets in our Healthful Sweet & Savory crate will add variety to their carefully planned meals. Add to that some deliciously wholesome bites of an amaranth bar, vanilla coconut macaroons, and savory green olives, and it's a cornucopia of distinctly delicious pickings.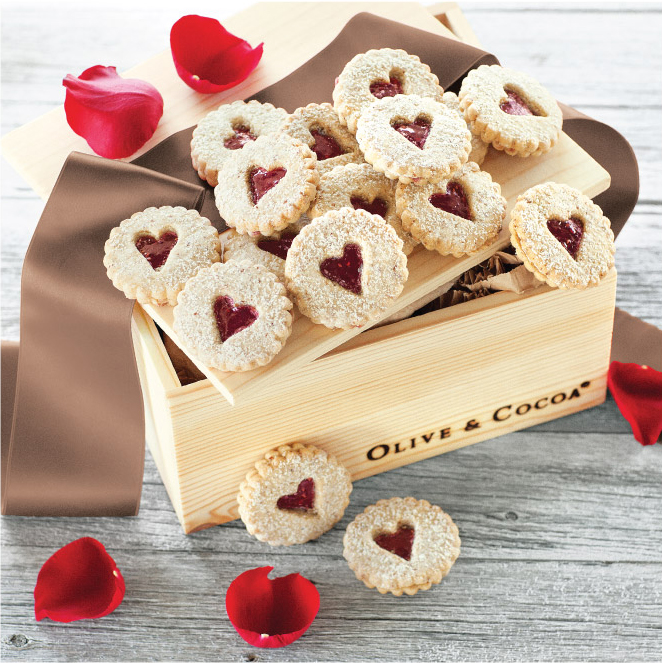 COOKIE GOODIES WITH A HEART
Whether paired with afternoon tea or the morning coffee, our Heart Windowpane Cookies are homespun delight. Raspberry filling brings that beautiful pop of tart, dusted with a sprinkling of fine sugar. This dessert will be edible for all, with health consideration baked right in.
Gifting healthfully will not only impress your client, but will remind them of your thoughtfulness. We're here to give you the advantage of a uniquely selected, gluten-free office gift without having to arrange it yourself!