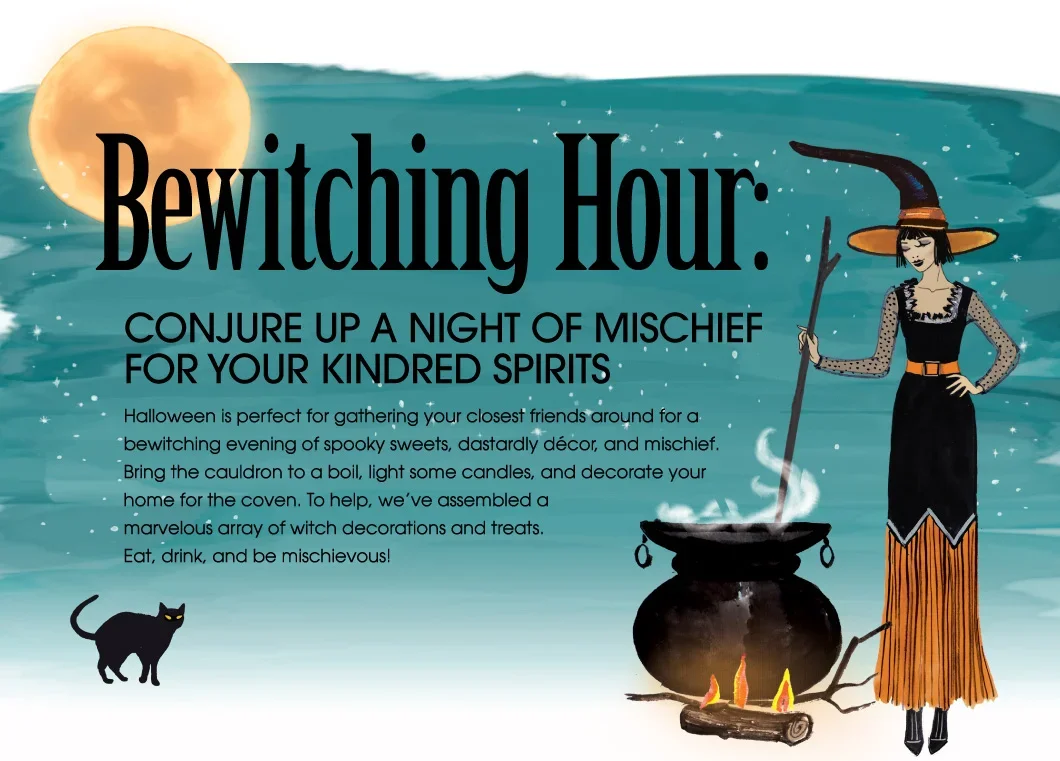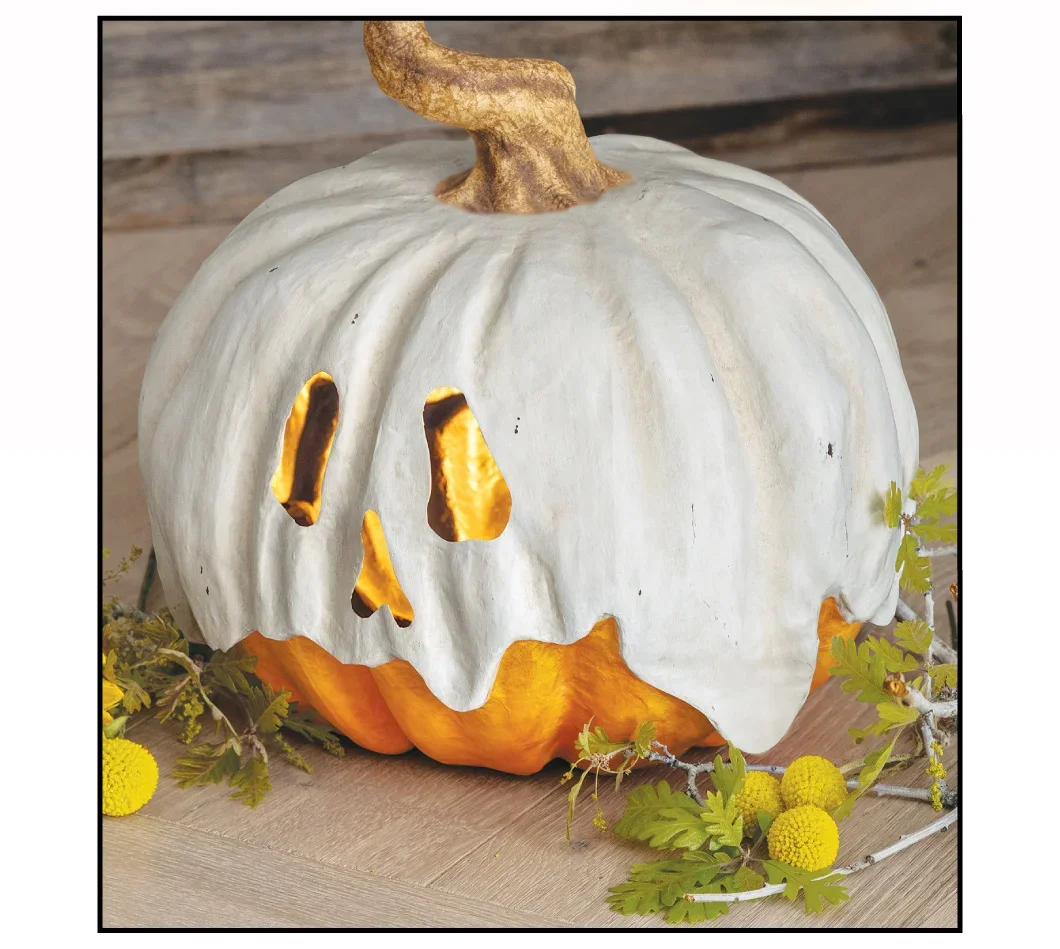 MEET & GREET WITH PHANTOM LIT PUMPKIN:
Mysterious with a glowing presence, our Phantom Lit Pumpkin can't wait to greet guests at the door. A perfect prelude of what's to come, this impressive pumpkin will stand sentry over guests' brooms and invite an atmosphere that's equal parts eerie and cheery.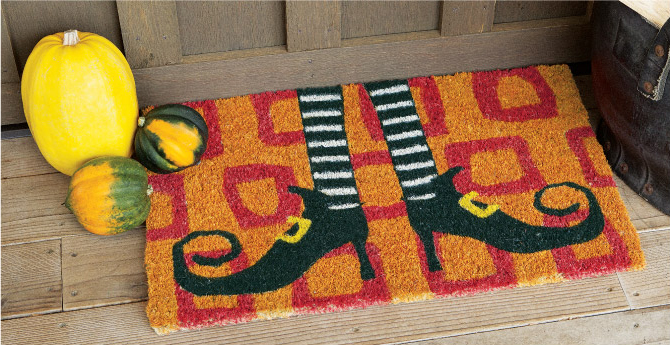 If convening in a more urban space, such as a loft, our Witch's Legs Door Mat will give them a most witchy welcome. This door mat's vibrant, yet durable, coconut coir will prevent your sisters' black boots from tracking in the dust from their travels.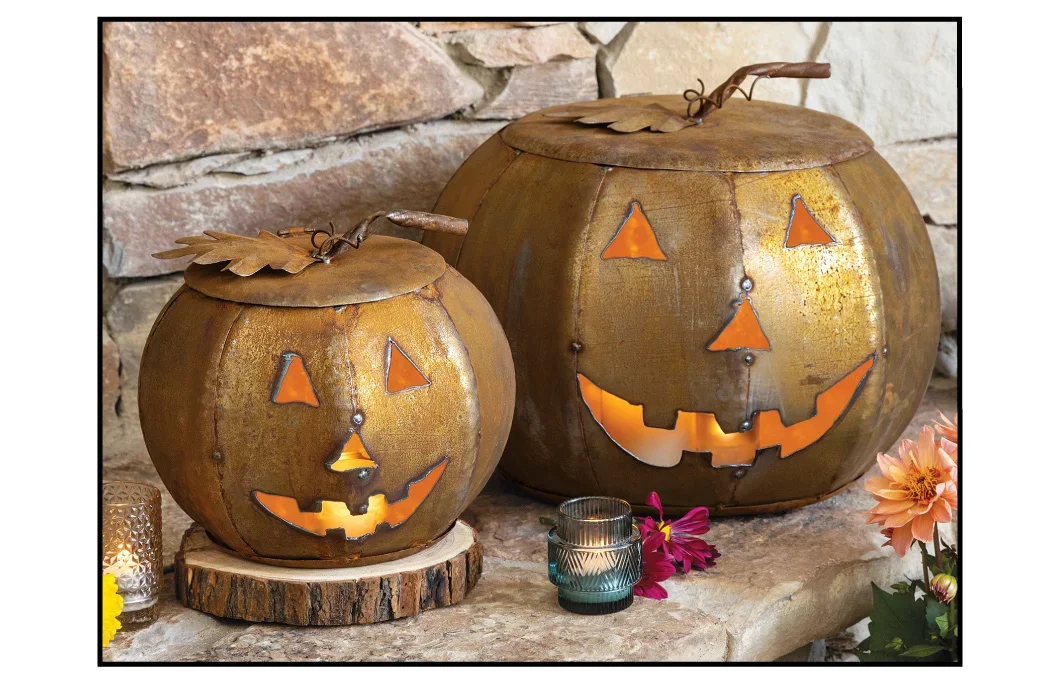 HOLD A PUMPKIN CARVING CONTEST:
Invite your guests to flex their creative muscles by transforming an ordinary pumpkin into an extraordinary character. Gather into teams (or assign a pumpkin each if you're going all-out) and see what happens! Of course, if you'd rather invite a more permanent jack-o'-lantern to the party, our Rustic Metal Jack-o'-Lanterns are sure to deliver Halloween cheer.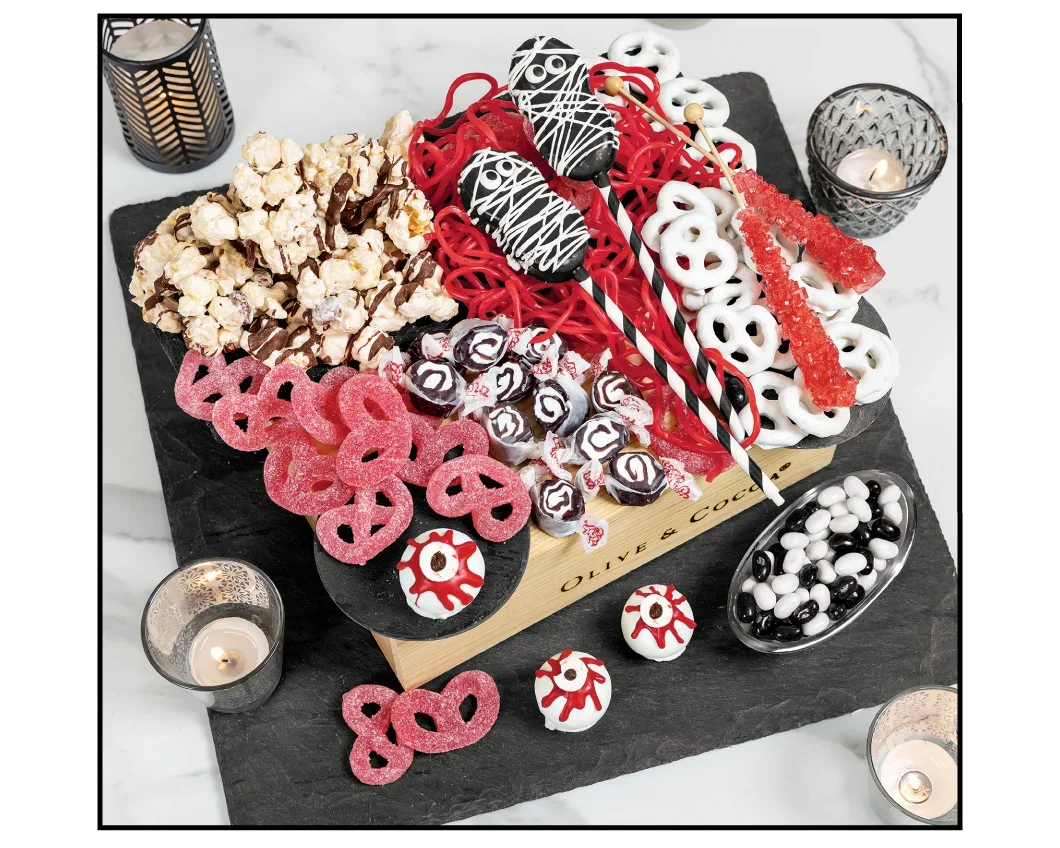 SCARE UP SOME SNACKS:
Gather the group to feast on the wonderfully macabre delights of our Bloody Good Treats Crate for a some of the season's most frightful eats. We adore how Haunted House Treats and Spooky Frosted Cookies will look with our Pumpkin Board & Serving Set.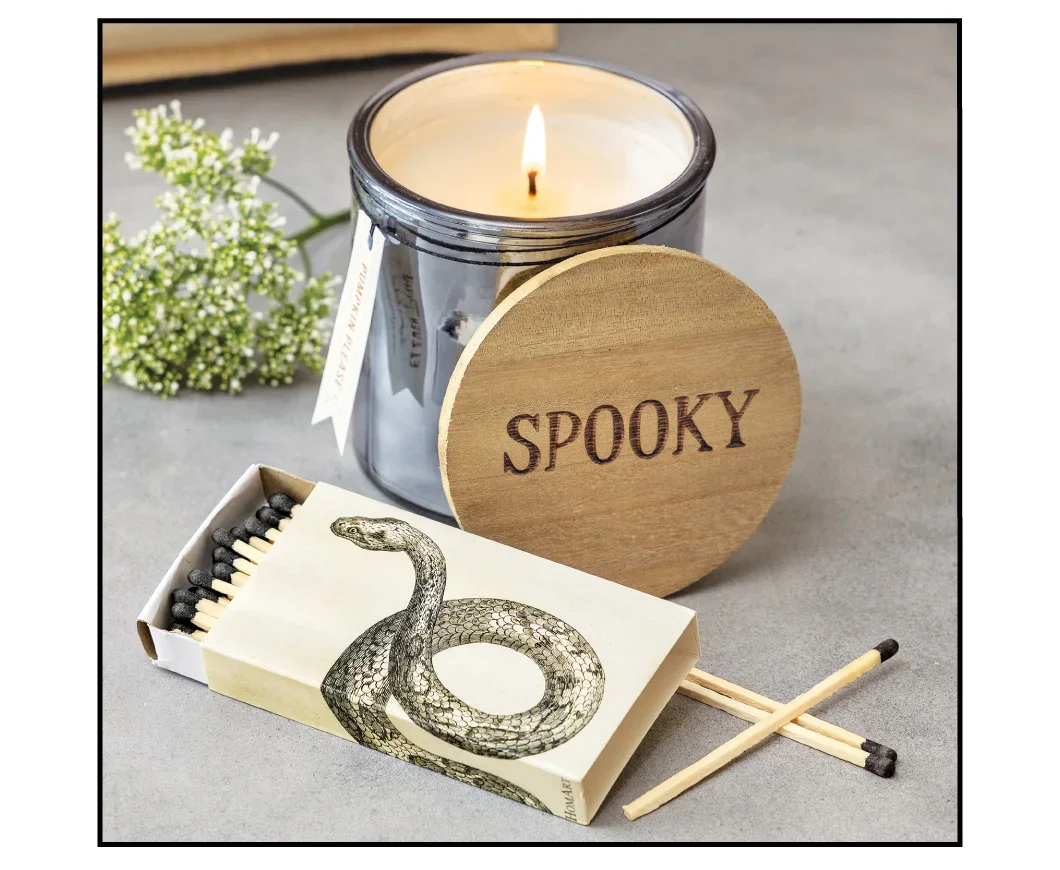 MAKE A NIGHT OF IT:
Perhaps this gathering is just a wonderful prelude to an evening of masquerading on the town? With our Spooky Candle & Matches lit and mood music playing, you're guaranteed to have the more bewitching party of all. If you're in the mood to stay home instead, we suggest watching a movie snuggled up together under our Hudson Throw.

Now that the scene is set for a bewitching evening, enjoy recalling old memories and relish in making new ones this Halloween season!