Bewitching Hour:
Conjure up a Night of Mischief for Your Kindred Spirits
Halloween is perfect for gathering your closest friends around for a bewitching evening of spooky sweets, dastardly décor, and mischief. Bring the cauldron to a boil, light some candles, and decorate your home for the coven. To help, we've assembled a marvelous array of witch decorations and treats-eat, drink, and be mischievous!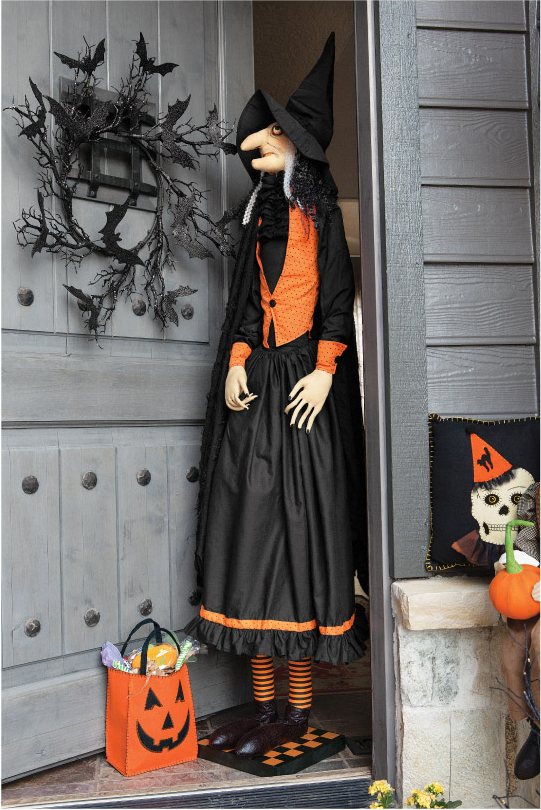 MEET & GREET WITH EMERALDA
THE WITCH:
Sure to generate a chorus of cackles, Esmeralda, our life sized witch, can't wait to greet guests at the door. A perfect prelude of what's to come, this witch statue will stand sentry over guests' brooms.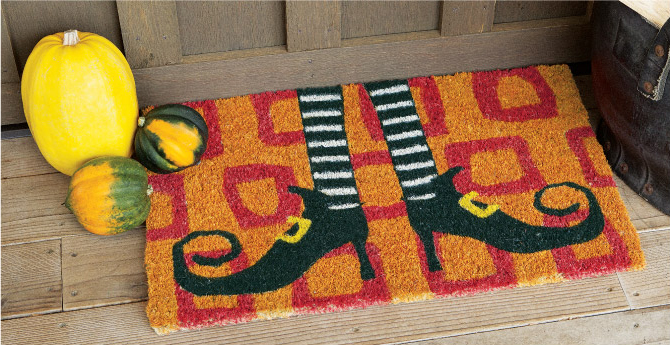 If convening in a more urban space, such as a loft, our Witch's Legs Door Mat will give them a most witchy welcome. This door mat's vibrant, yet durable, coconut coir will prevent your sisters' black boots from tracking in the dust from their travels.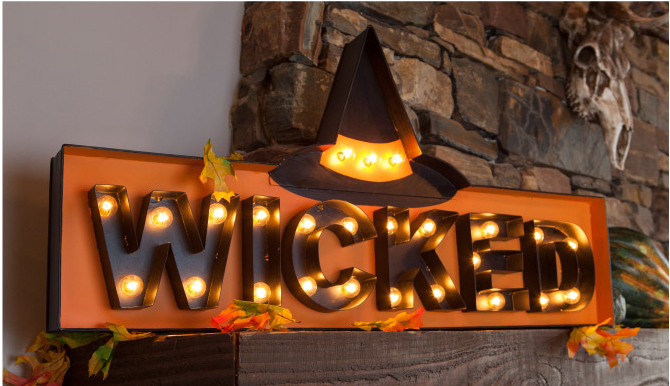 BE WICKED:
A grand ol' time calls for a grand marquee, so we've selected this charming Wicked Lit Sign to help set the scene for an evening of sassy spell-making. Complete with witch hat, and truly impressive at nearly 4 feet long, it will ensure nothing goes bump in the night.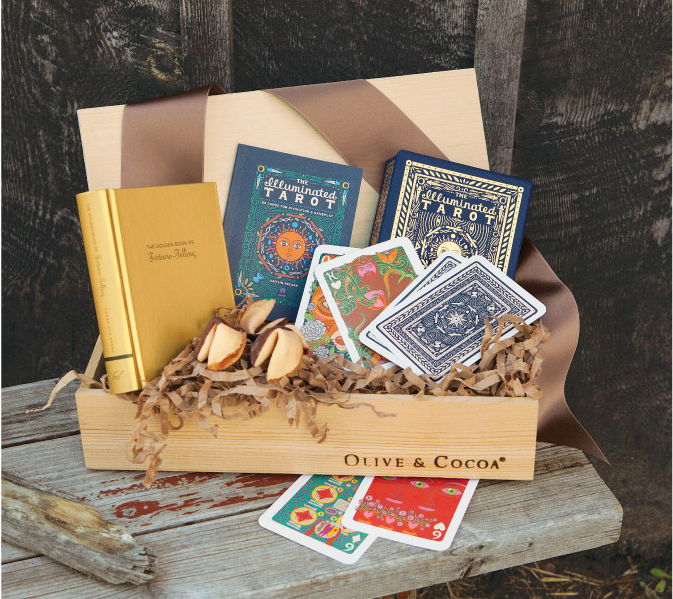 CREATE A CIRCLE OF SISTERS:
As guests assemble, we can't think of a more marvelous way to kick off the evening than with a night of fortune telling. To keep it lighthearted, fun, and easy, we've assembled our Golden Fortune Crate with an artful tarot card deck and insightful instruction book. Of course, tricks won't be nearly as fun without treats, so we've also included chocolate-dipped fortune cookies.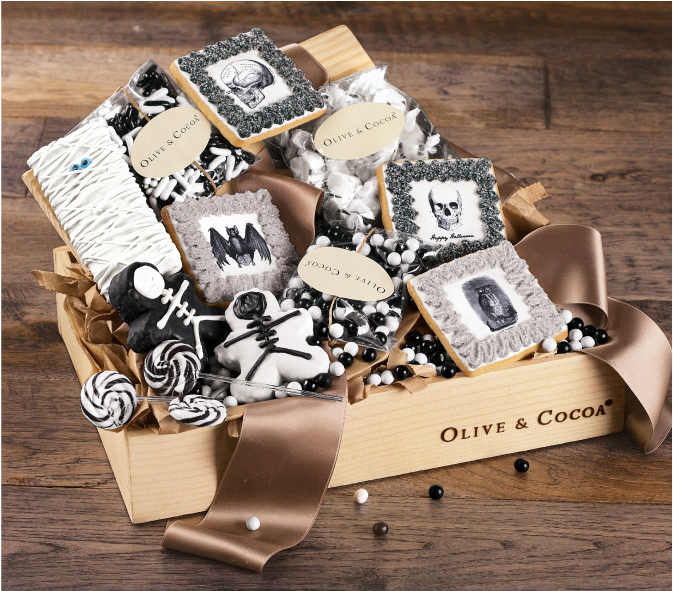 SCARE UP SOME SNACKS:
Gather the group underneath the pearlescent tones of our Witching Hour Hanging Moon for a some of the season's most frightful delights. We adore how Haunting Hallows' Eve Treats and Spooky Frosted Cookies look amid sparkling spiders on this three-tiered spider web server.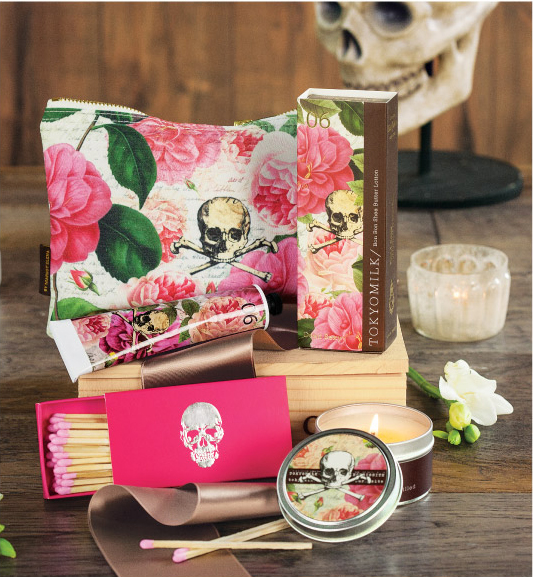 BE DROP DEAD GORGEOUS:
Perhaps this gathering is just a wonderful prelude to an evening of masquerading on the town? With our Midnight Noir Candle Set lit and mood music playing, help one another don the perfect smoky eye for a bit of ghoulish glam. And for the perfect finishing touch, we suggest sharing a bit of the utterly entrancing shea butter lotion from our Drop Dead Gorgeous Spa Crate. The allure of vanilla, orchid, and dark woods will undoubtedly make all feel just a bit more mysterious before heading out the door.

Now that the scene is set for a bewitching evening, enjoy recalling old memories and relish in making new ones this Halloween season!