Elegant Halloween Decorating That Is Both Chic And Stylish
Who says Halloween decorations can't be elegant? Here, we recommend a few of our favorites to keep your décor feeling mysteriously macabre but still incredibly stylish.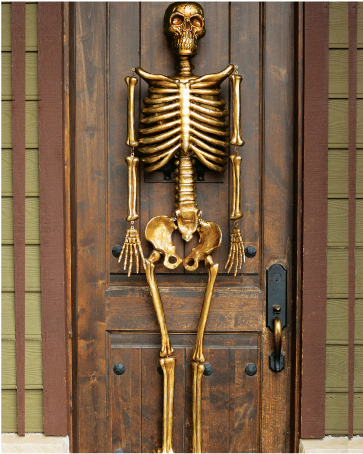 Give your skeleton an upgrade this Halloween with our gilded gent. Standing at almost six feet tall, the statement-making skeleton will welcome guests to your party with sophistication. Made from hard cast plastic that won't chip or wear, our skeleton will be the life of your Halloween party for years to come.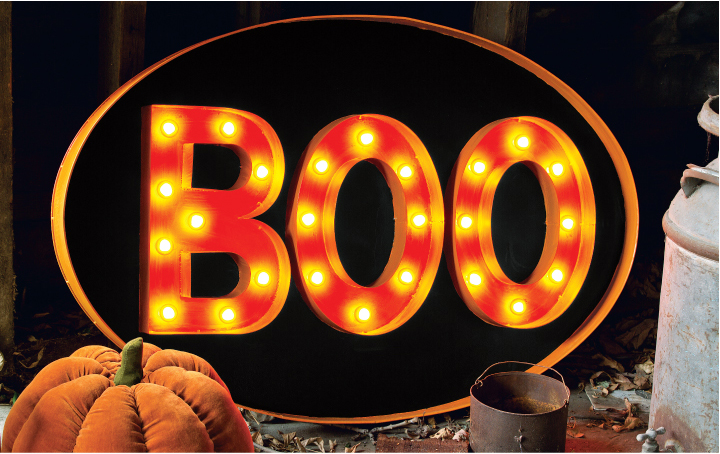 Light up your party and add a dash of early Americana with our marquee-style sign, which features 25 orange bulbs that illuminate to reveal the word "BOO." This sign can be hung on a wall or placed on the tabletop, making it a versatile adornment.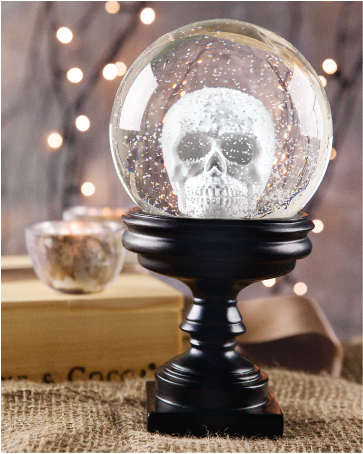 This spooky snowglobe features a white skull and white "snowflakes" within a clear glass globe that sits atop a black resin base. The snowglobe makes an elegant addition to your Halloween tablescape and provides a touch of whimsy, too.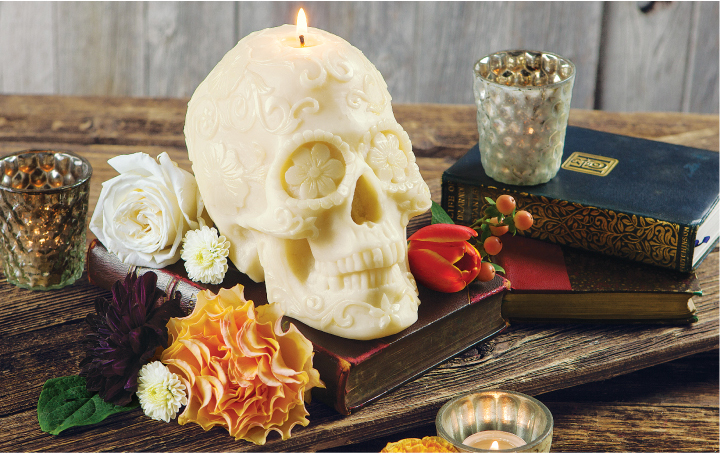 This intricately detailed candle is crafted from ivory colored wax and features gorgeous floral embellishments. With a burn time of approximately 50 hours, this candle will lend eerie light to a number of your spooky soirées this season.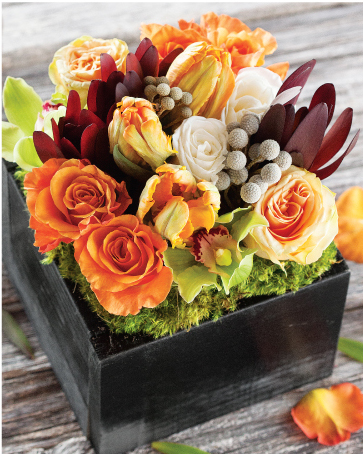 No party is complete without fresh flowers. This exotic bouquet is perfectly hued for Halloween, with blooms of persimmon, chartreuse, burgundy, silver, and crème. The flowers come artfully arranged in a chillingly chic black hand crafted wood box.