Easter Décor Tips:
Create Enchanting All Day Displays
MARCH 2018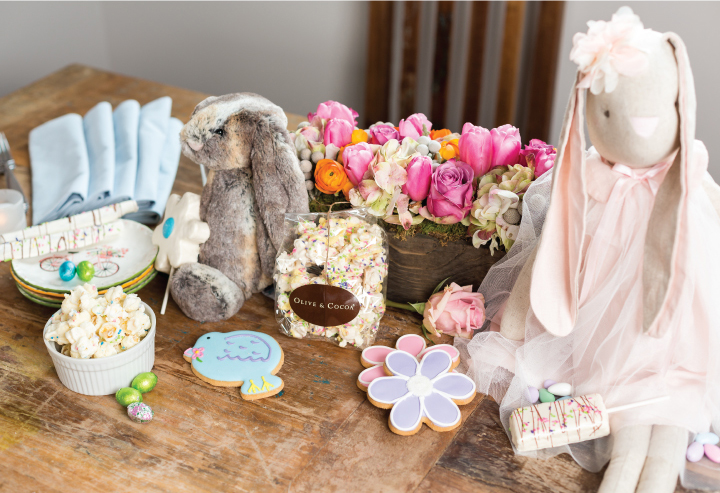 We've compiled suggestions for décor that is set out before the family wakes up, and will charm them throughout all of Easter Sunday. Surprise and delight family in the morning with what the Easter Bunny brought, then have a cheerful atmosphere in your home for Easter Brunch guests with these thoughtful touches.
The Easter Bunny's Corner: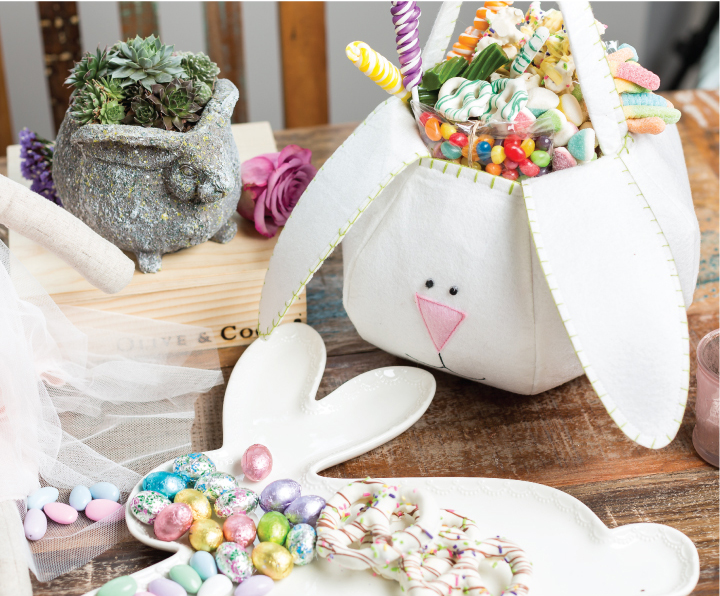 Designate a special space for the littles to use, complete with gifts from the Easter Bunny. Our Egg Hunt Wreath and Floppy Bunny Tote & Treats are whimsical and attractive-perfect for dressing up a special corner. In sunny weather, you can designate a corner of the patio not only for the Easter Bunny's delivery, but as the day progresses a space for coloring books, aprons, and Easter Egg dying kits to keep the littles entertained.
A Playful Porch That Welcomes: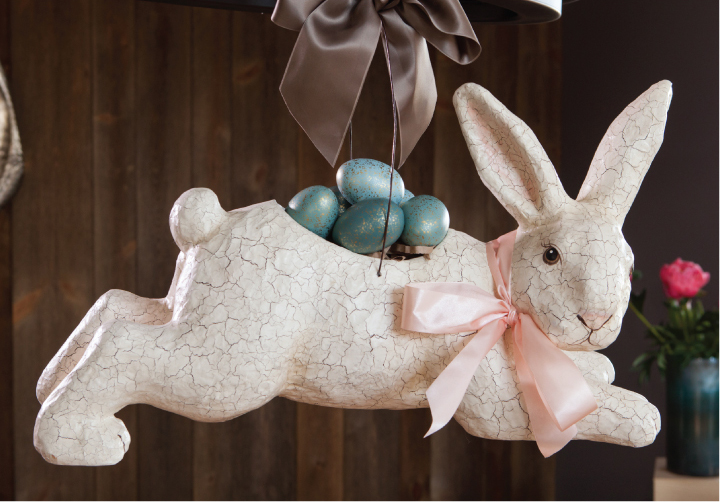 A welcoming porch will set the tone of the party for your guests, and we've come up with a top to bottom look that says Spring as well as Easter. A hanging feature, such as our Bunny Hop Basket & Eggs, pleasantly sways as party guests cross the threshold. At their feet, our Spring Blooms Estate Mat coordinates with our Tapestry Garden Pillow, placed on a comfy chair near the door. Florals, bright color and movement delight at every eye level.
Bold Décor for Your Main Attraction-the Dining Table: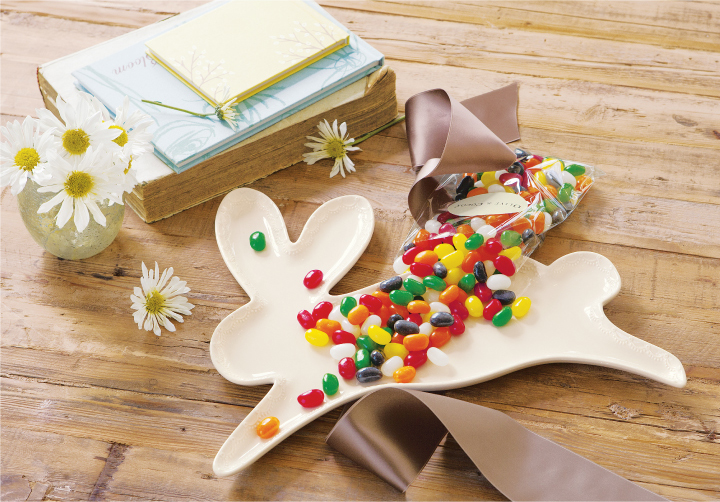 For a cheery and engaging tablescape, we've selected an easy-to-work-with clean white palette with bright accents. A white Bunny Tray & Treats serving colorful jelly beans seemingly leaps along the table. Add to that more whimsical touches like our white rabbits Basil, Bailey & Belle, Papier Mâché Rabbit, and our Party Chicks to create a beautifully coordinated garden of fauna, dressed in pastel party hats and polka dot eggs. All are surrounded by carefully selected traditional Easter edibles, such as deviled eggs, a garden-fresh relish tray, or savory lamb chops.
A Petite Table of Candlelit Dessert and Drinks: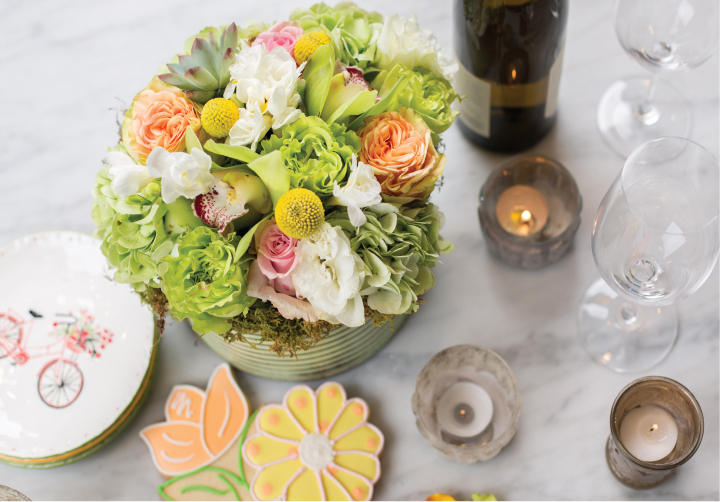 To make a whole day of the party, we suggest adding a sideboard or table with some heavenly floral touches, that enchant when placed next to some glowing votives. Our Harmony Fleur arrangement has a subtle powdery Spring charm to it. Pair it with an artfully decorated dessert, like our Elegant Easter Cookie Crate, and an offering of drinks to add new vitality to the evening.
This Easter décor will be ready to see you to the end of a very satisfying day, for you and your guests. We warmly wish you a happy Easter weekend!