Easter Gifts For Kids Of All Ages
With Easter just around the corner, it can be nerve wracking to find the perfect gift for the children in your life. Olive & Cocoa offers extravagant Easter gifts for everyone in your life, but here are our top 5 best Easter gifts for kids, enchanting those of all ages. We have everything from a snuggly blankie for the wee ones to a cheerful rainbow and fun card game that will bring hours of fun for both kids and adults. For a complete list of children's gifts, see our collection of gifts for babies and kids. Let's jump into it.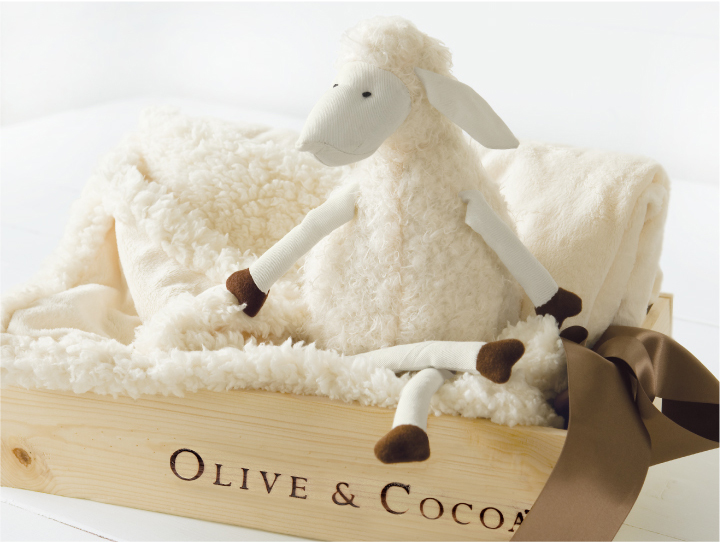 Our soft and cuddly Lulu Lamb is the perfect Easter gift for your kids. This cozy lamb and blankie will be your little one's new best friend, and a perfect pal for cuddling at naptime. Lulu comes paired with a luxurious ivory colored chamois blanket that keeps the wee ones warm and cozy. A comfy addition to any Easter gift basket for kids.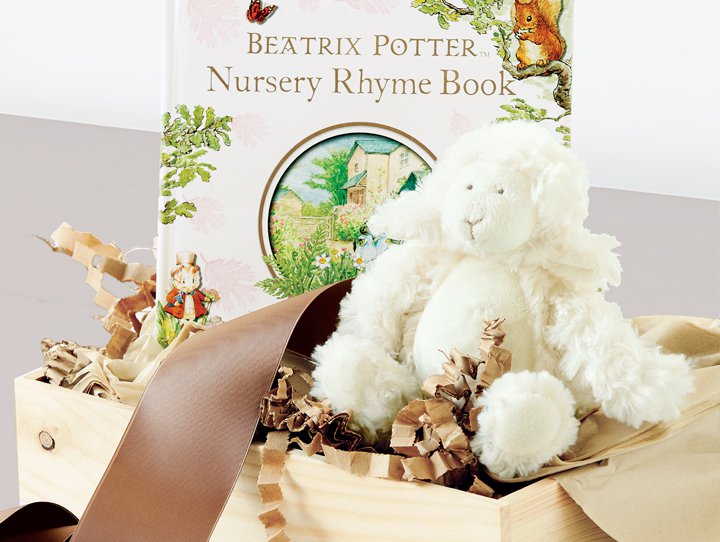 Give the gift that keeps on giving with whimsical friends and beautifully illustrated nursery rhymes for your kid's Easter gift this year. This volume of Beatrix Potter's famed nursery rhyme book is a classic to be passed down through generations. The storybook comes paired with a musical plush lamb to snuggle with during storytime, making it a favorite for the little ones.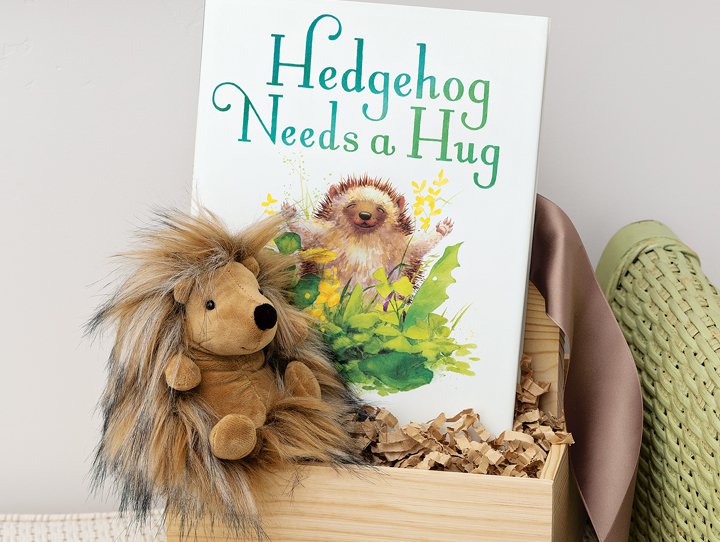 Capture the essence of the spring season with a perfectly unique Easter gift for your kid. Our Huggable Hedgehog is a snuggly companion with a friendly face every child will adore. Your child's new hedgehog friend comes with a companion storybook, "Hedgehog Needs a Hug," an inspiring and heartwarming tale of a little critter who needs nothing more than a warm hug.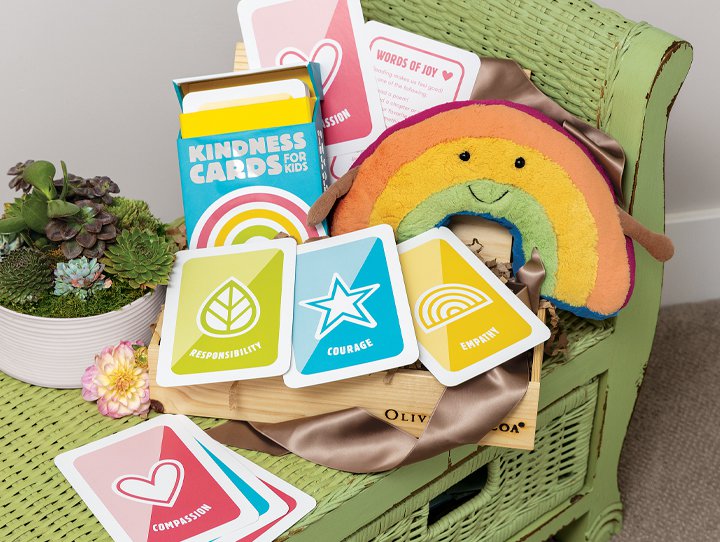 Give the gift of bright smiles and kindness with this Olive & Cocoa Easter gift basket for kids. Our Rainbow and Kindness Easter gift crate comes with a cheerful rainbow plush toy accompanied by 52 affirmation cards for kids that promote creative ways to spread kindness. This gift is the perfect way to bring blue, sunny skies to any rainy day.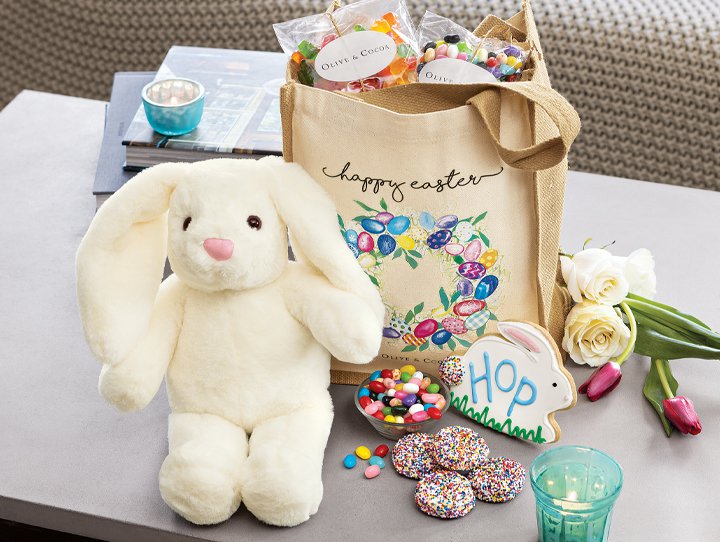 When you want a traditional Easter gift for your kid with bright colors and treats, our Happy Easter Bunny & Sweets tote is the perfect choice. This beautifully illustrated Easter Tote comes filled to the brim with a gathering of kids' favorite sweet treats, festive cookies, and a super soft plush bunny all ready for snuggles.
Easter Gifts Kids Will Love
Olive & Cocoa is your source for premium Easter gifts for kids of all ages. Our growing collection of children's gifts is a great place to start when shopping for the ever-important little ones in your life. Order with confidence with our 100% satisfaction guarantee.