Spring Fling and Easter Things: Easter Gifts for Everyone
Spread the Easter spirit this year with Olive & Cocoa spring fling and Easter things! We offer everything from sunny sweets and Easter treats to breathtaking Easter flowers, fuzzy bunnies, and elegant Easter accents. At Olive & Cocoa, we have a unique Easter gift for everyone on your list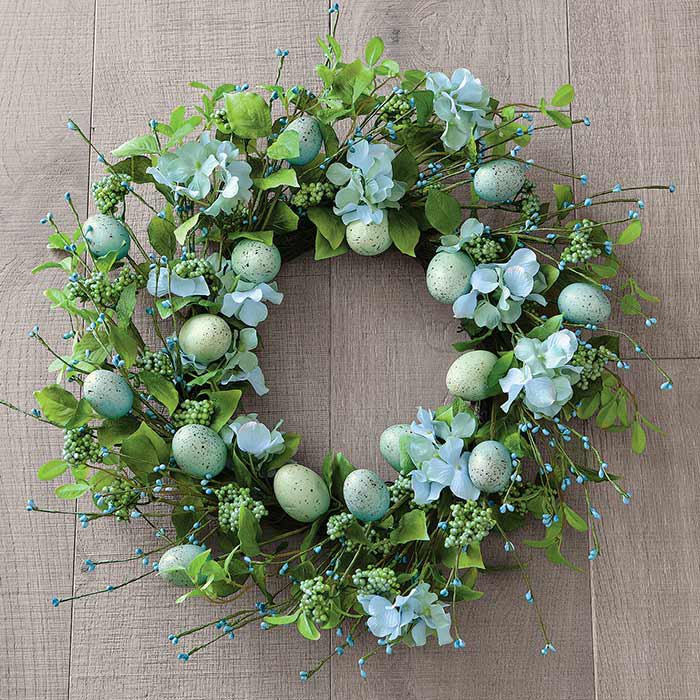 Egg & Fleur Wrath

Decorate your home with gorgeous Easter flowers from our Easter floral collection. Our Egg & Fleur wreath is an inspiration from nature giving your home a touch of freshness to your porch or patio.
Farmhouse Serpentine Bottle Vase

Embrace the beauty and uniqueness of our Farmhouse Serpentine Bottle Vase as the perfect Easter gift to beautify and refresh any ambiance. These rustic vases are perfect to fill with your fresh-cut Easter flowers. Enjoy the elegance and rustic charm of this unique Easter gift.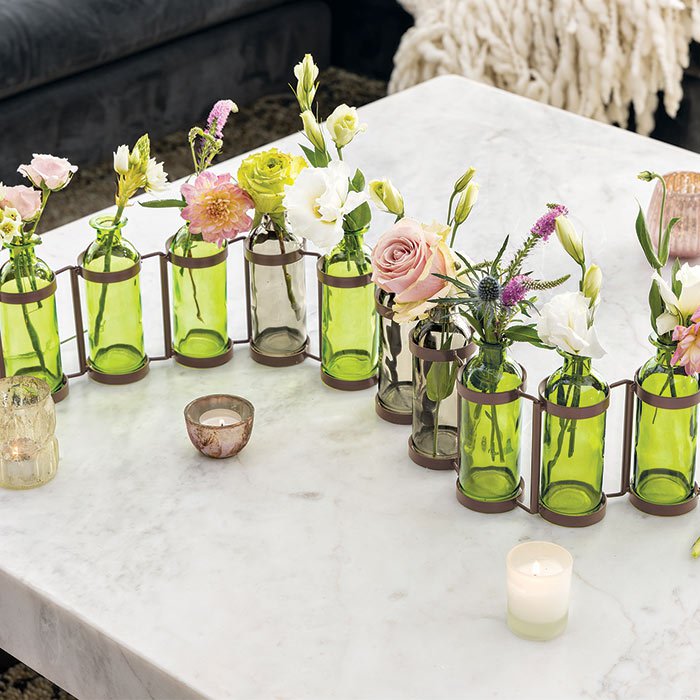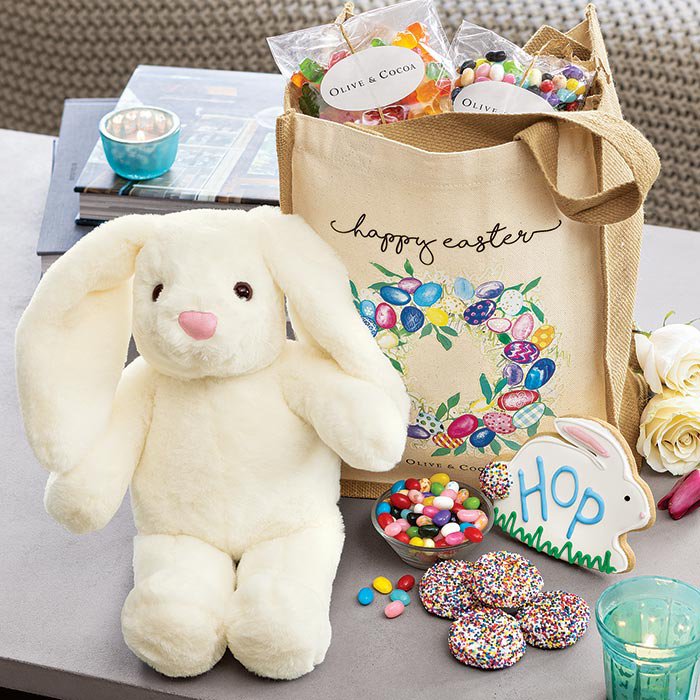 Happy Easter Bunny & Sweets Tote

Hop into Easter with Olive & Cocoa's adorable Happy Easter Bunny plush, bringing you the very best Easter treats. This snuggly Easter gift is perfect for the little ones in your life, bringing warm hugs and sweet treats all in one!
Lillianna Easter Flowers

Brighten your home with a gorgeous Easter flower arrangement. Blossoming with bright pastel color, this Easter floral arrangement is the essence of springtime beauty that is sure to bring seasonal joy and happiness to any friend or loved one.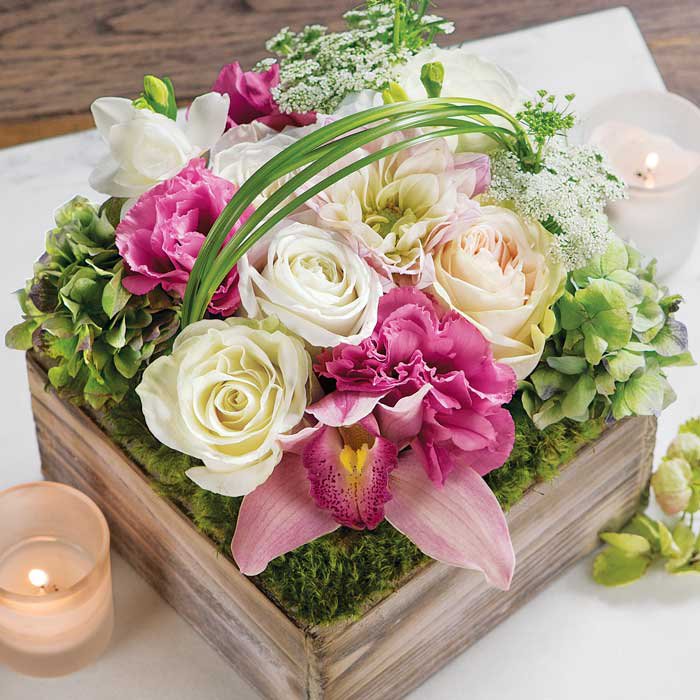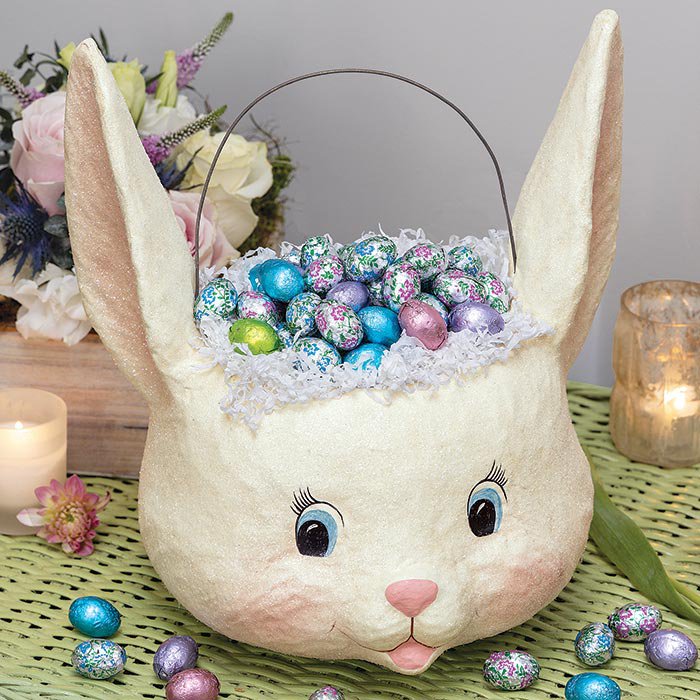 Bristol Bunny Easter Treat Basket

Enjoy these shareable and oh-so-sweet Easter chocolate treats presented in a cheerful bunny basket. Bristol Bunny is brimming with a full pound of creamy chocolate eggs wrapped in gorgeous pastel coloring. This Easter treat is sure to bring endless smiles to everyone this Easter Sunday, especially the little ones.
Wild Daisy Estate Easter Mat

Hosting Easter brunch? A fresh, brightly colored floral doormat is the perfect Easter gift for any gracious hostess, or to welcome your guests at the door.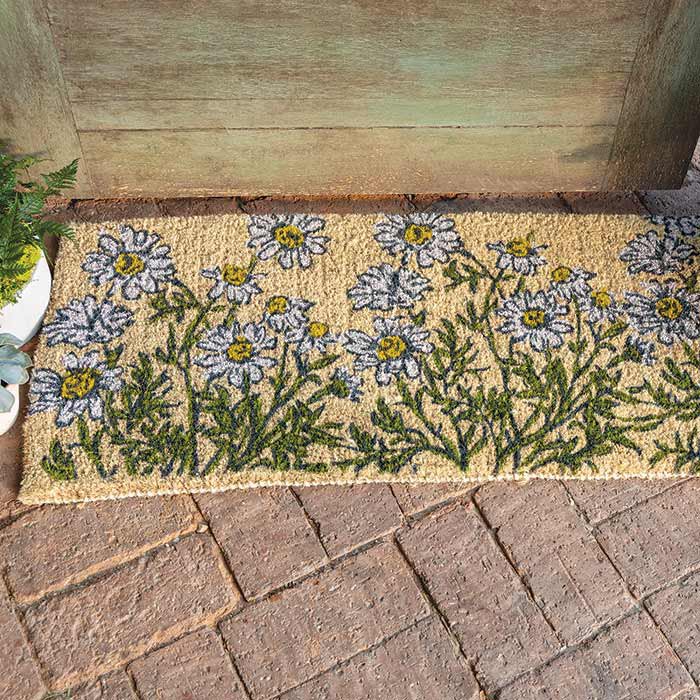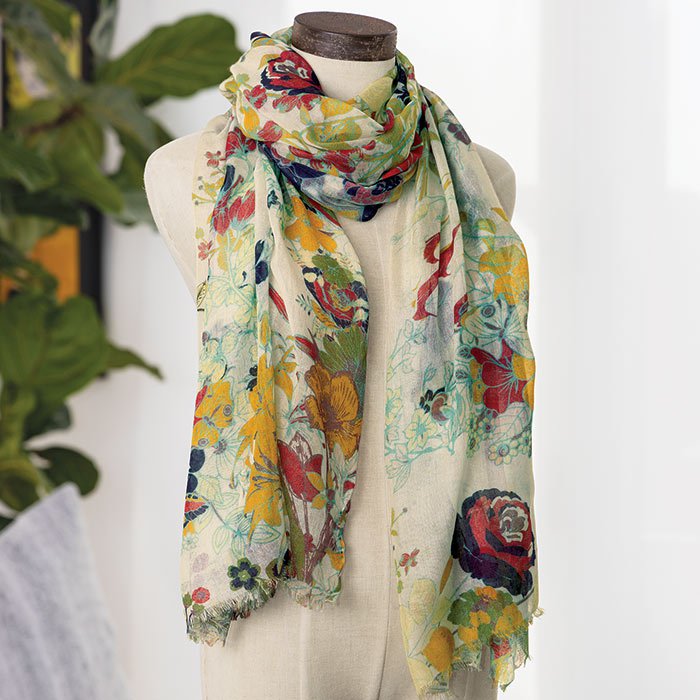 Meadow Unique Fleur Easter Scarf

For the fashionista, spring means a wardrobe refresh. Send her a little Easter surprise in the season's soft hues with this unique Easter gift.
EASTER TREATS & COOKIES

Send cute little bunnies, spring flowers, and Easter egg cookies for all to share with this delectable crate of Easter treats! These extra-thick iced goodies will surely be a hit with the whole family!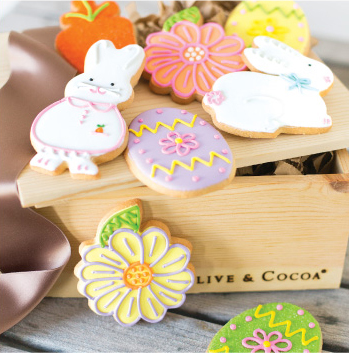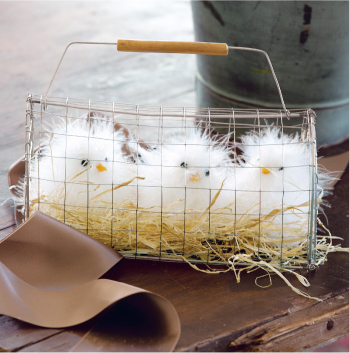 THREE LITTLE EASTER CHICK GIFT

Give the unique Easter gift of a trio of friendly spring chicks to send a most whimsical Easter hello! These little critters always make a charming impression and are sure to be a fantastic Easter gift anyone will love.