Many of us have happy memories of marching from door to door in sparkly costumes and makeup on Halloween night, filling our pillow cases and totes with sweets from neighbors. While trick-or-treating is a delightful tradition to take part in, there are times when keeping kids at home with family is a better, more responsible option. With a little imagination and homespun entertainment, celebrating the spooky season at home can be just as much fun! To help you make the most of your Halloween at home, we asked our party planning experts to share some of their favorite activities for kids and families. From monstrously fun games, adorably spooky treats, and bewitching decorations, these ideas are sure to do the trick of treating your family to a memorable Halloween night.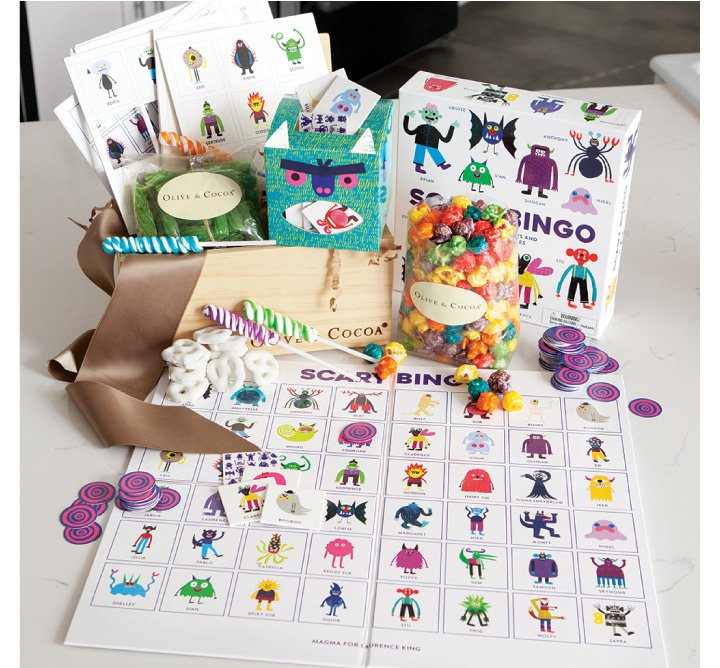 Monstrously Fun Bingo and Treats Crate
Gather the family for a round of laughter and a little mischief with the silliest monsters. This roaring update to the classic game of bingo is suitable for children of all ages. They'll be delighted by the gleeful ghouls that adorn the bingo cards and game board. Kids will love mixing up cards in the "monster head" box, and keeping tabs on their wins with colorful swirl markers! For even more fun, we've added treats to this crate, including green Aussie licorice, colorful fruity popcorn, lollipops, and white chocolate covered pretzels!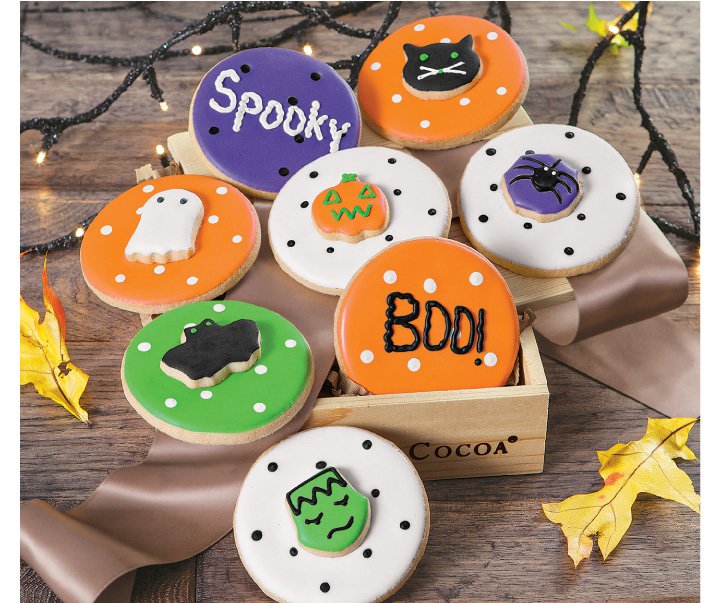 Halloween Polka Dot Cookies
Delight them with artful snacks! Designer cookies decorated with bright colors and festive characters are as much fun to look at as they are to eat. Olive & Cocoa's Halloween Polka Dot Cookies are fun for the whole family! As delicious as they are adorable, this collection of thick, buttery, cookies are adorned with adorable Halloween images in candy-like frosting. Sweet faced black cats, whimsical spiders and cartoon ghosts alongside lively polka dots, will surely bring a smile to the faces of all who share these treats.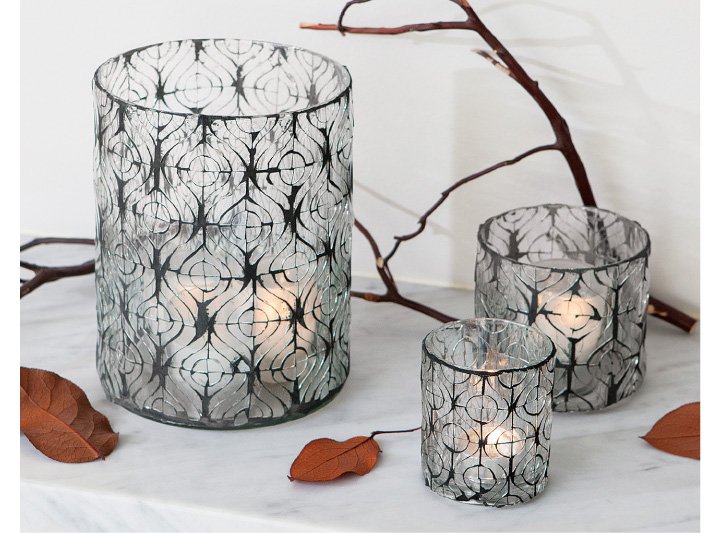 Textured Noir Hurricane Set
Set the scene with ghostly lighting! Soft, mysterious lighting will excite your kids' wild imaginations. These textured glass hurricane lanterns from Olive & Cocoa, paired with your own LED lights or candles, cast a spooky ambiance throughout the space. A repeating pattern of spidery essence, dance across clear glass, inviting the spirit of Halloween into your home. This Hurricane set will Illuminate your festivities and enchant the whole family.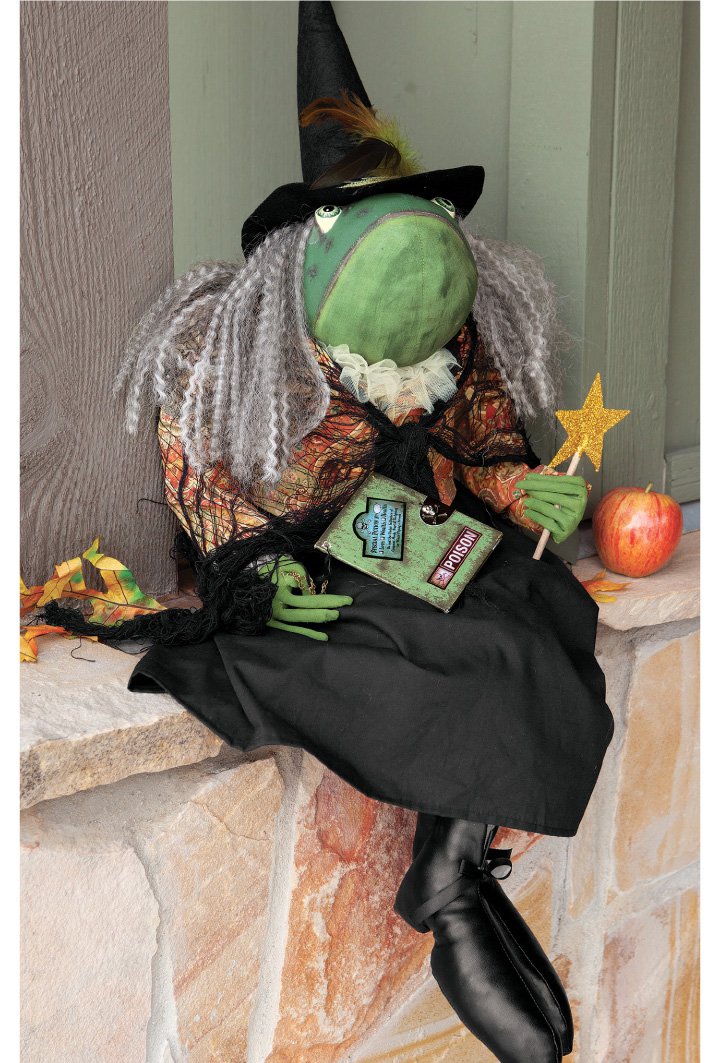 Fanny Frog Witch
Surprise the whole family with a mysterious visitor! Children and adults alike will be spellbound by the charms of Fanny Frog Witch! With her book of poisonous potions and magical spells in tow, Fanny comes over to stir up a festive concoction of imagination. Perhaps she reads fortunes, spins mythical tales, or turns toads into royalty. This eccentric little witch is sure to have a few delightful tricks up her sleeve.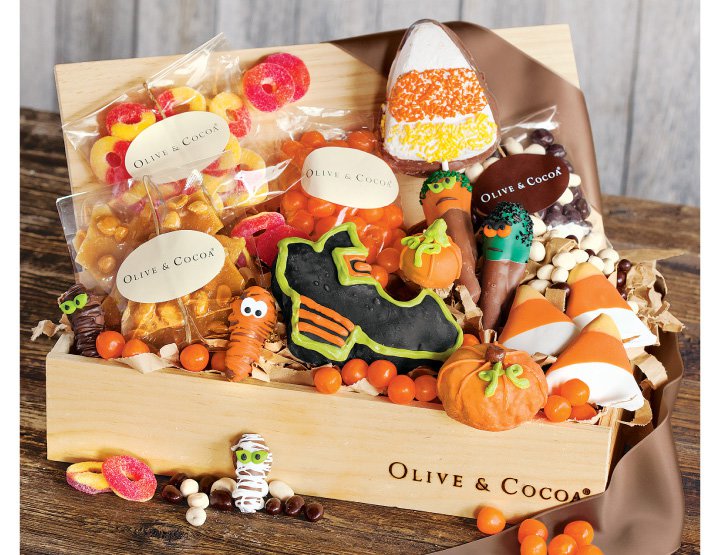 Trick-Or-Treat Sweets
Staying in on Halloween doesn't have to mean missing out on all the classic trick-or-treat candies. Trick-or-Treat Sweets Crate from Olive & Cocoa offers all the confectionary delights of the spooky season including peach rings, sour balls, peanut brittle, dark and white chocolate raisins and more. Set up a visually appealing snack board in the kitchen, or simulate an authentic trick-or-treat experience by having kids march through each room of the house gathering treats as they go.

When trick-or-treating just doesn't feel right for your family, pull a few ideas from this list and give them a spooktacular Halloween at home they will always remember.