With Love:
Picking a Spring Floral that Matches their Personality

Florals are always magnificent, whether celebrating a loved one's birthday or showing gratitude to an Easter brunch host. To make your floral fondly remembered, we suggest picking an arrangement that reflects the recipient's personality. Below are a few of our statement-making florals sure to remind you of a loved one.
To the Life of the Party...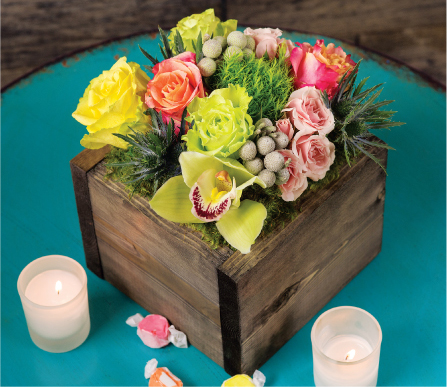 Ever cheery, Aviva's sprightly palette of peach, currant and citrus is upbeat-just like your favorite social butterfly. Buoyant clusters of blooms, vegetation and jade buds resemble polka dots, making Aviva welcome at birthday parties and other festive gatherings.
To Your Very Own Green Thumb...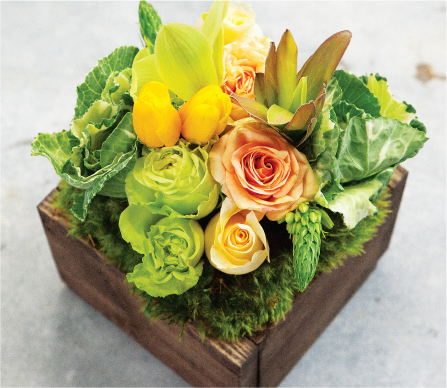 With lush greens hosting canary yellow, dove white and tanager-hued blooms, Charlotte is an imaginative garden in full bloom. Charlotte's mix of natural beauties will bring a smile to your very own gardener who is eagerly awaiting the day when sunrays welcome him or her to the garden.
To Your Eternal Optimist...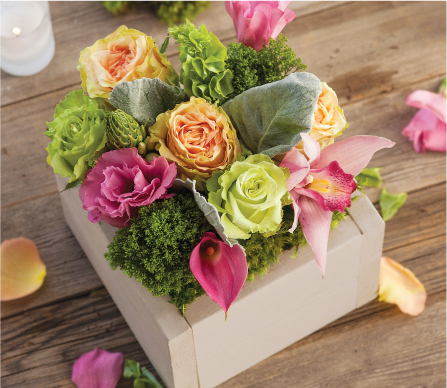 Unbridled joy in radiant pink, apricot and lime, Phoebe reminds that there is always an adventure to be had and new friends to make! The arrangement also features beautiful silvered tones and vivid greens that, like your loved one, keep things interesting and lively.
To the Grandest of the Grand...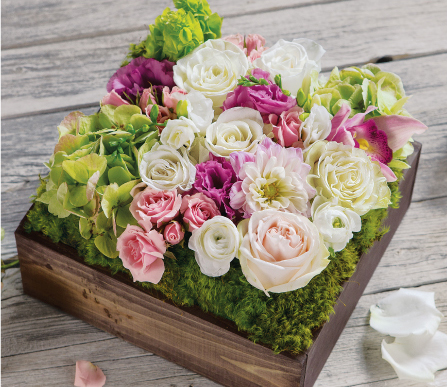 Undoubtedly marvelous, and destined to be the center of attention, Astrid adds panache with mulberry that's underscored with luxuriant linen and vibrant mint. Much like a gregarious matriarch, Astrid marks occasions with jubilance-just like the celebrated head of a family.
To Everyone's Favorite Host...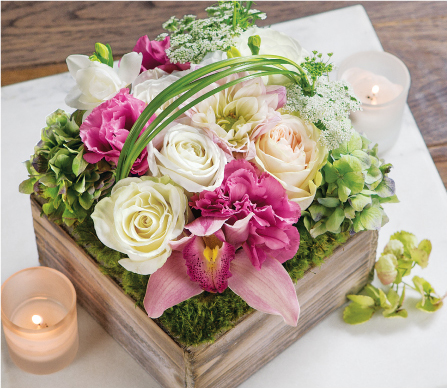 Warm and welcoming, Lillianna sprinkles vibrant pink blooms into a thicket of ivory and antique green florals. The arrangement is graced with delicate arches of grass for a one-of-a-kind look that draws everyone in. Most expressive, Lillianna is perfect for your favorite host who goes above and beyond to make all feel welcome.
To the Perfect Over-the-Top Host...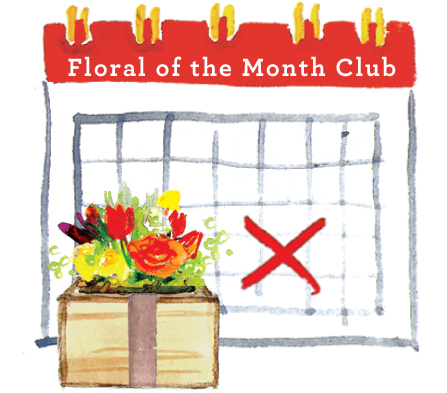 Perhaps there is a particular host in your circle whose door is always open and the drinks are always cold. Delight him or her with an over-the-top surprise month-after-month by gifting a membership to our Floral of the Month Club. Through this unique subscription service, a special arrangement will be created from the season's freshest blooms and delivered to your host's home or office. Best of all: you specify the delivery frequency and membership duration, making this perfect for coinciding with your host's social calendar!