With Halloween right around the corner, it's the perfect time to start preparing party menus and food gifts for family and friends.
At Olive & Cocoa, we know the "trick" to hosting the perfect Halloween party is providing the right Halloween party treats!
That's why we've put together some of our tastiest Halloween treats and hauntingly fun game sets to delight guests and get you in the spirit of the season. These Halloween-themed treats are perfect for parties or to send to friends and family as an unexpected Halloween gift. So grab a mug of spiced cider and read on to get the insider scoop on the best Halloween treats for 2023.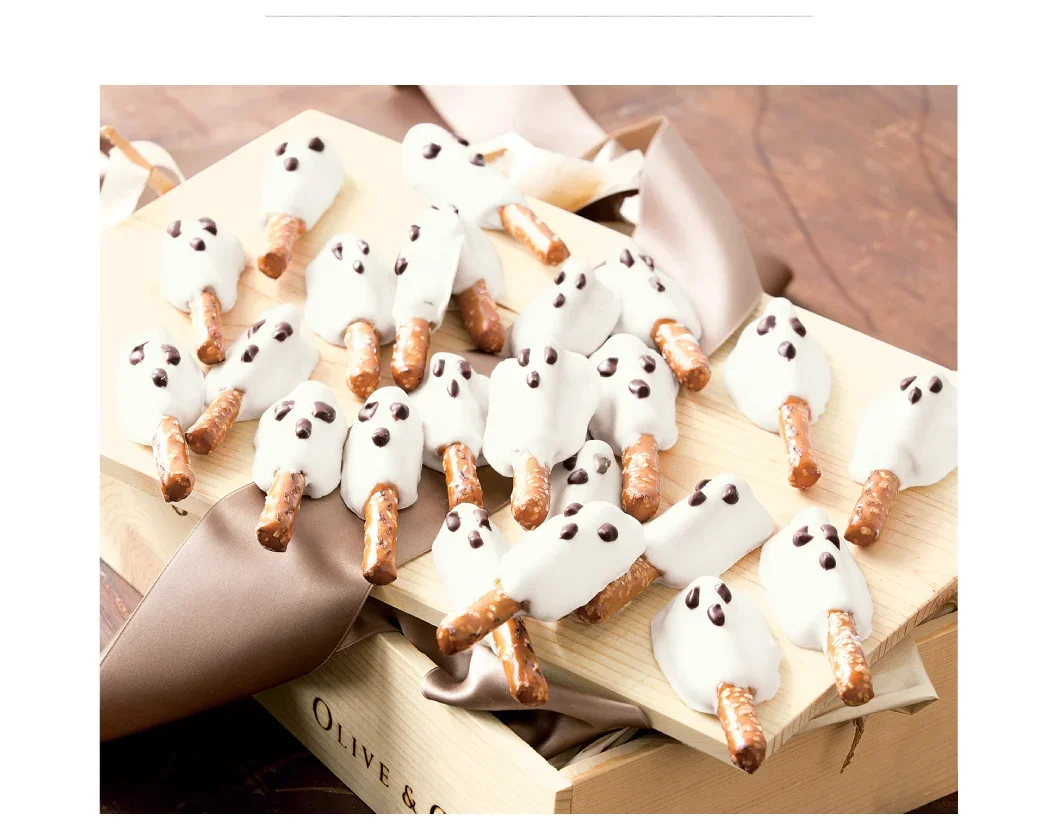 1 | CHOCOLATE CARAMEL PRETZEL GOBLINS
These chocolate caramel pretzel goblins make perfect Halloween treats for kids and those young at heart. Our scrumptious pretzel treats check all the flavor boxes. A gorgeous, hand crafted wood crate comes packed with up to two dozen pretzel goblins smothered in buttery caramel and decadent white chocolate.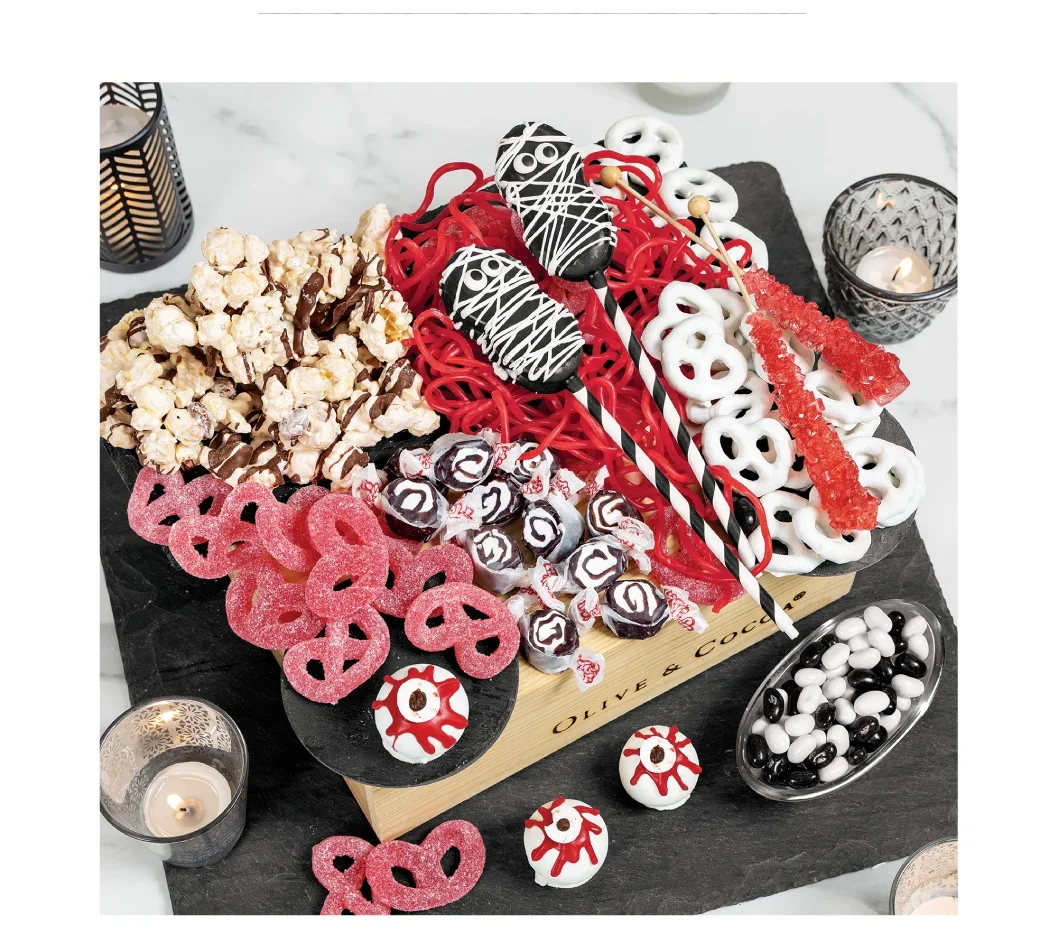 2 | BLOODY GOOD TREATS CRATE
As eerie as it is delicious, our Bloody Good Treats Crate is filled with a spread of delightful treats that's sure to catch their eye! Filled with chocolate truffle "eyeballs," a chocolate enrobed mummy pop, rocky road popcorn, strawberry licorice, white chocolate pretzels, and a rock candy lollipop, this collection is an instant hit.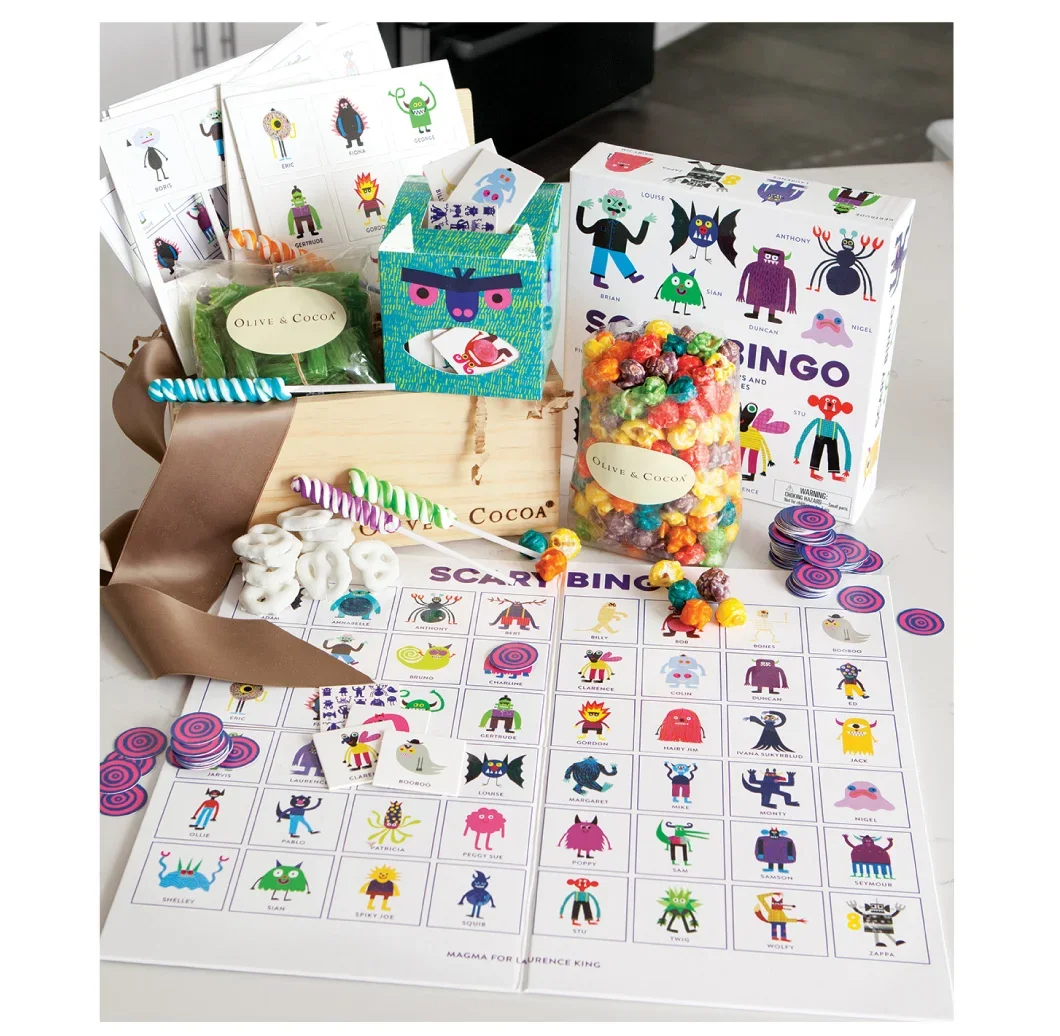 3 | MONSTROUSLY FUN BINGO
Our Halloween gift baskets call for a round of laughter and a little bit of mischief. Gather the family for this roaring update to the classic bingo game that's fun for kids of all ages. They'll be delighted by the gleeful ghouls that dot the brightly colored cards and game board. For added fun, this crate comes with a mixture of sweet and savory Halloween treats for all to snack on while they play.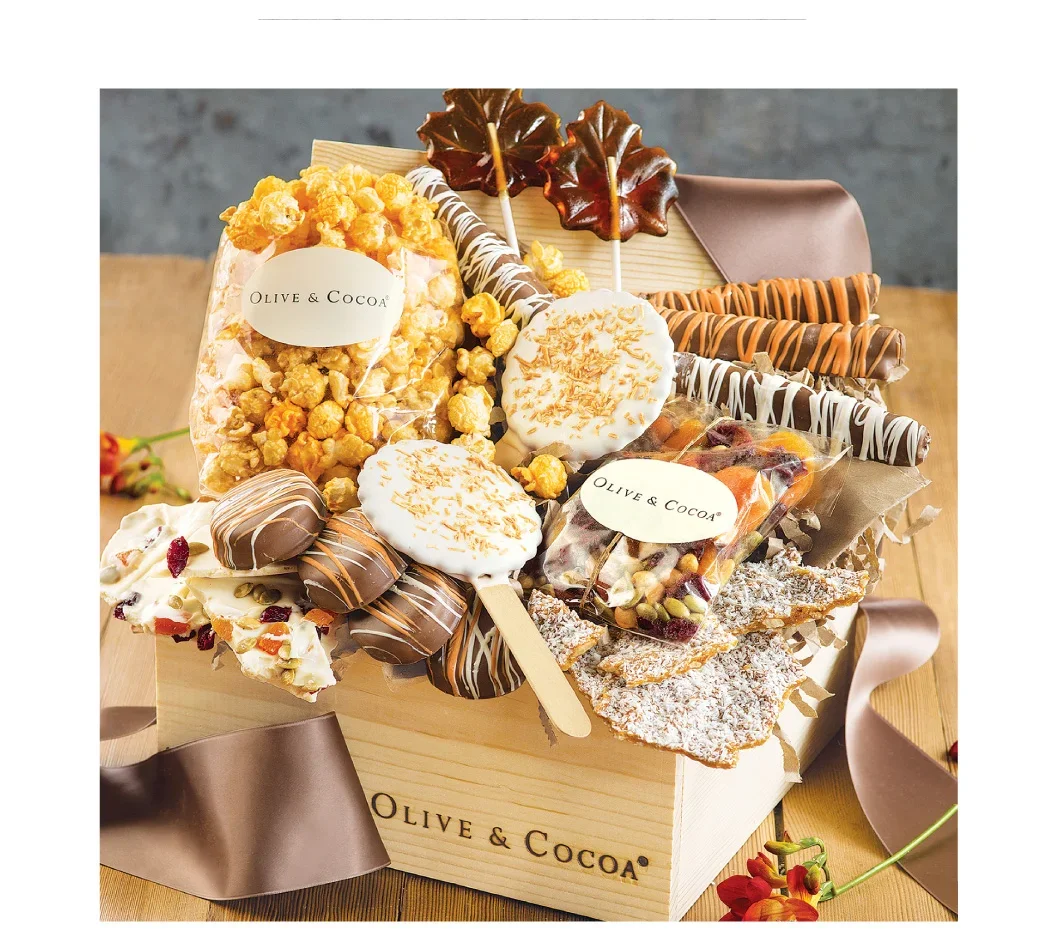 4 | AUTUMN SWEETS CRATE
An abundant harvest of decadent fall flavor, the Autumn Sweets Crate from Olive & Cocoa is brimming with beautiful tasty delights and delicious treats. From maple leaf lollipops to crunchy coconut cookie pops, savory cheddar popcorn, and more, there's a festive flavor for every tastebud in this indulgent gift crate.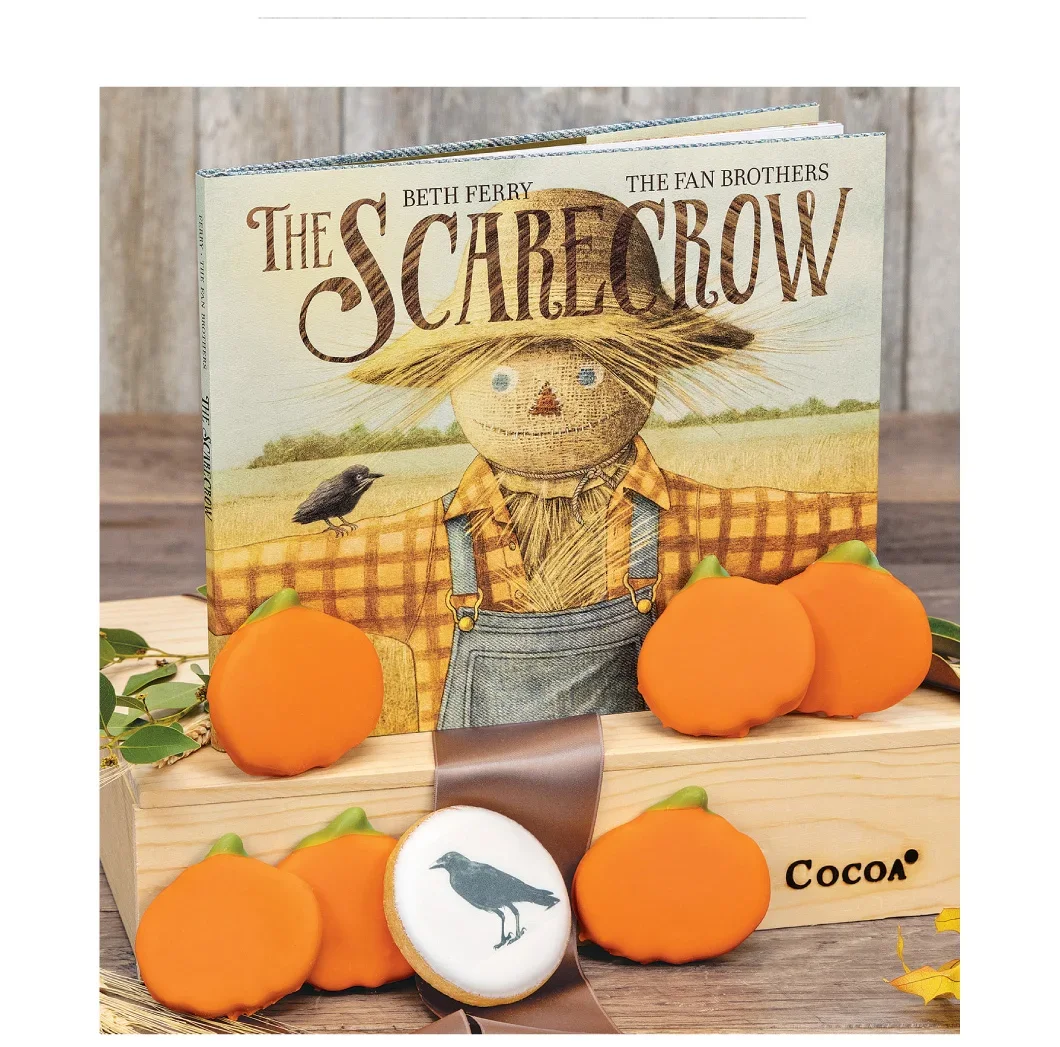 5 | SCARECROW STORYBOOK & COOKIES
Perfect for sharing with the whole family, we've paired 7 buttery, scrumptious cookies with the storybook "The Scarecrow" for a memorable autumn experience. From the youngest in the family to the most experienced of aficionados, everyone loves a delicious cookie.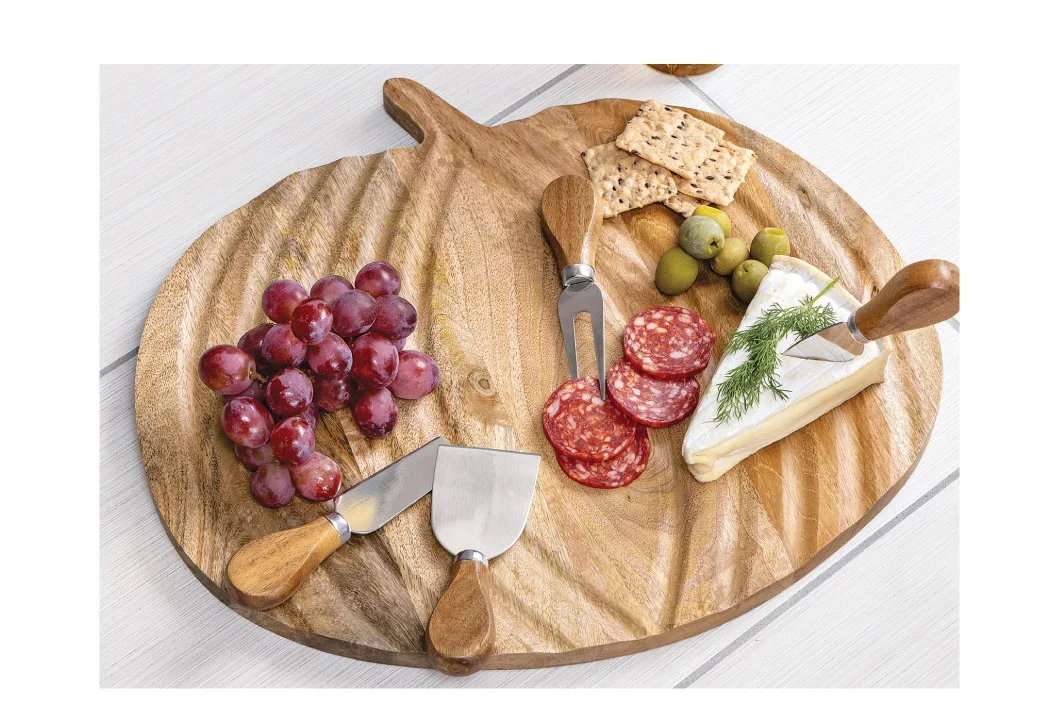 6 | PUMPKIN BOARD & SERVING SET
Send a delightful serving set that will look fun and festive all the way through the harvest season until Thanksgiving (with Halloween right in the middle). Crafted of carved wood in the familiar shape of a harvest gourd, our Pumpkin Board is paired with a 4 piece wood handled serving set.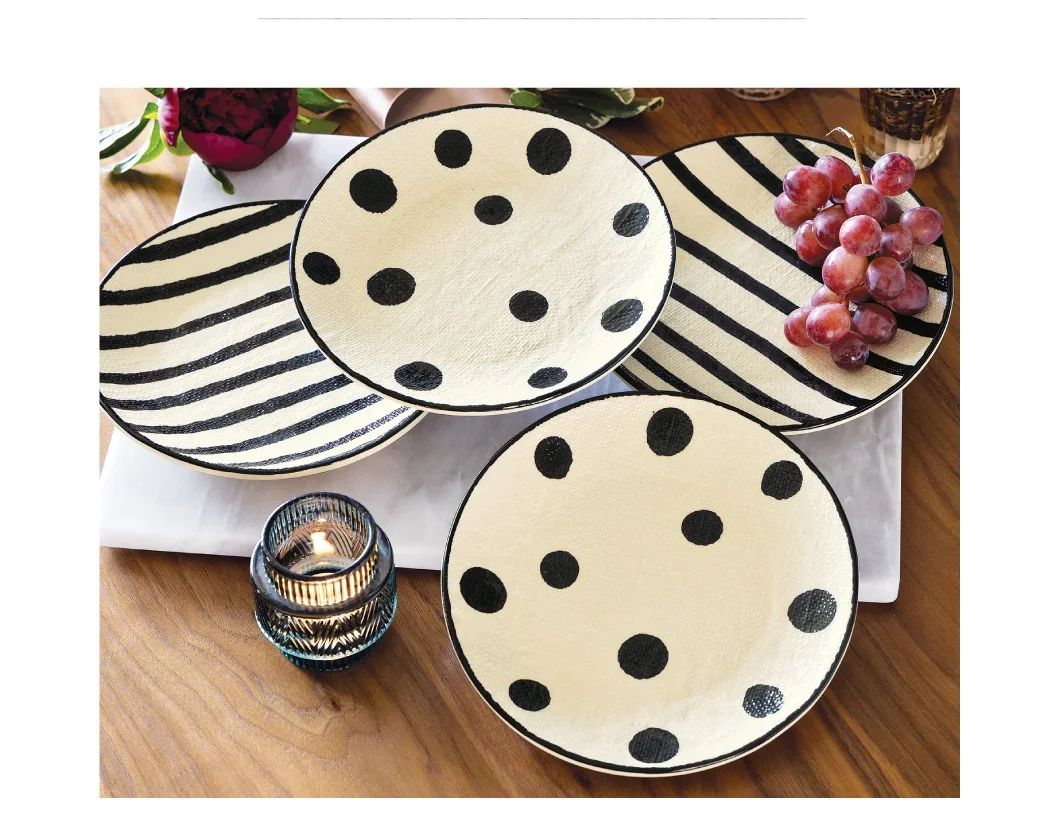 7 | DOT & STRIPE PLATE SET
Perfect for serving up any number of Halloween snacks, our Dot & Stripe Plate set adds a sophisticated touch to any spread. Crafted of ceramic with a textured linen imprint and decorated with oversized polka dots and stripes, set of 4 plates is pure Halloween chic.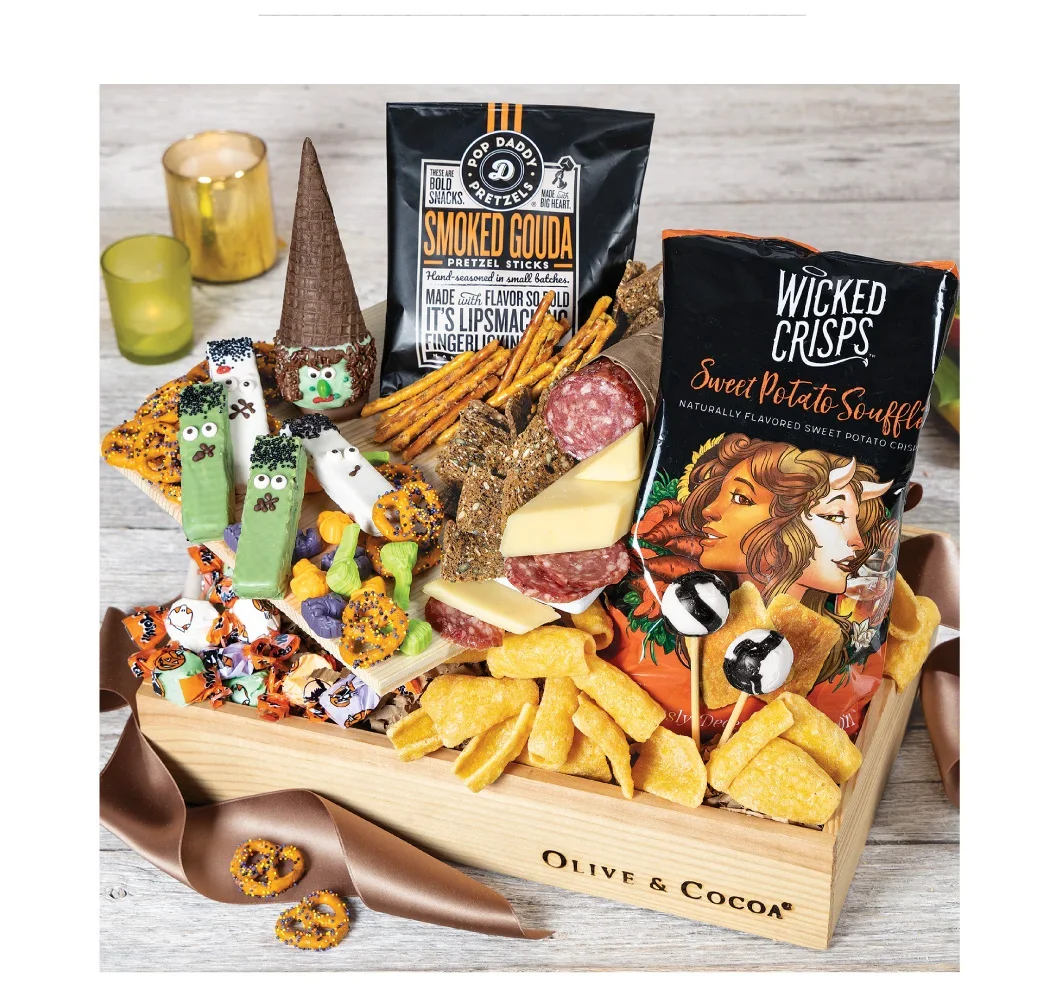 8 | BEWITCHING SWEET & SAVORY
Frightfully delectable, our Bewitching Sweet & Savory combines the best of both worlds. Including a crispy rice candy cone witch, a green monster wafer cookie, a white monster wafer cookie, sweet potato crisps, smoked gouda pretzels, smoked gouda cheese, savory salami, rosemary crackers, sprinkle coated pretzels, and so much more, this crate has something for everyone.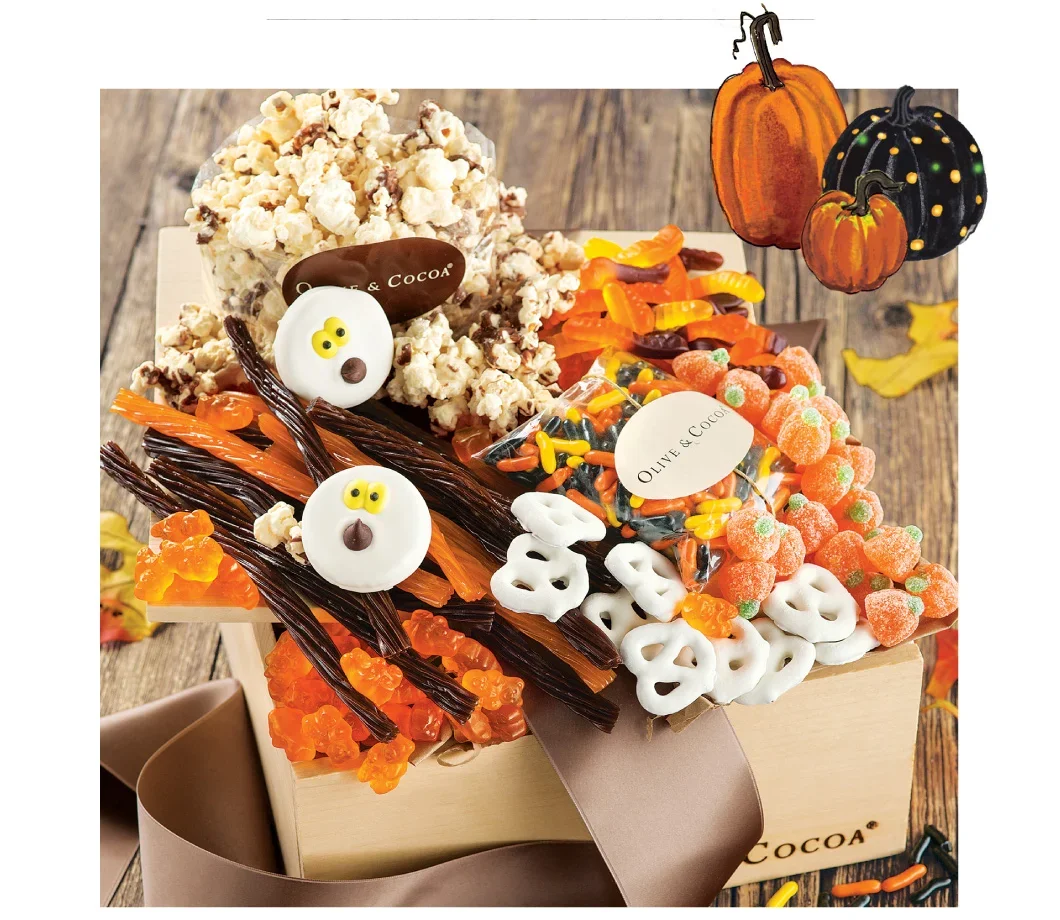 9 | BOOLICIOUS CANDY CRATE
Our delightful boolicious Halloween Candy Basket has been curated with the spirit of trick-or-treating in mind. Our Boolicious Candy Crate is packed with all the goodies children look forward to when they pull on their favorite costumes and set out to collect treats on Halloween night. The treats include bright orange and black licorice twists, autumn gummy worms and bears, gummy pumpkins, white chocolate dunked sandwich cookies, caramel chocolate popcorn, jellybeans, and white chocolate pretzels.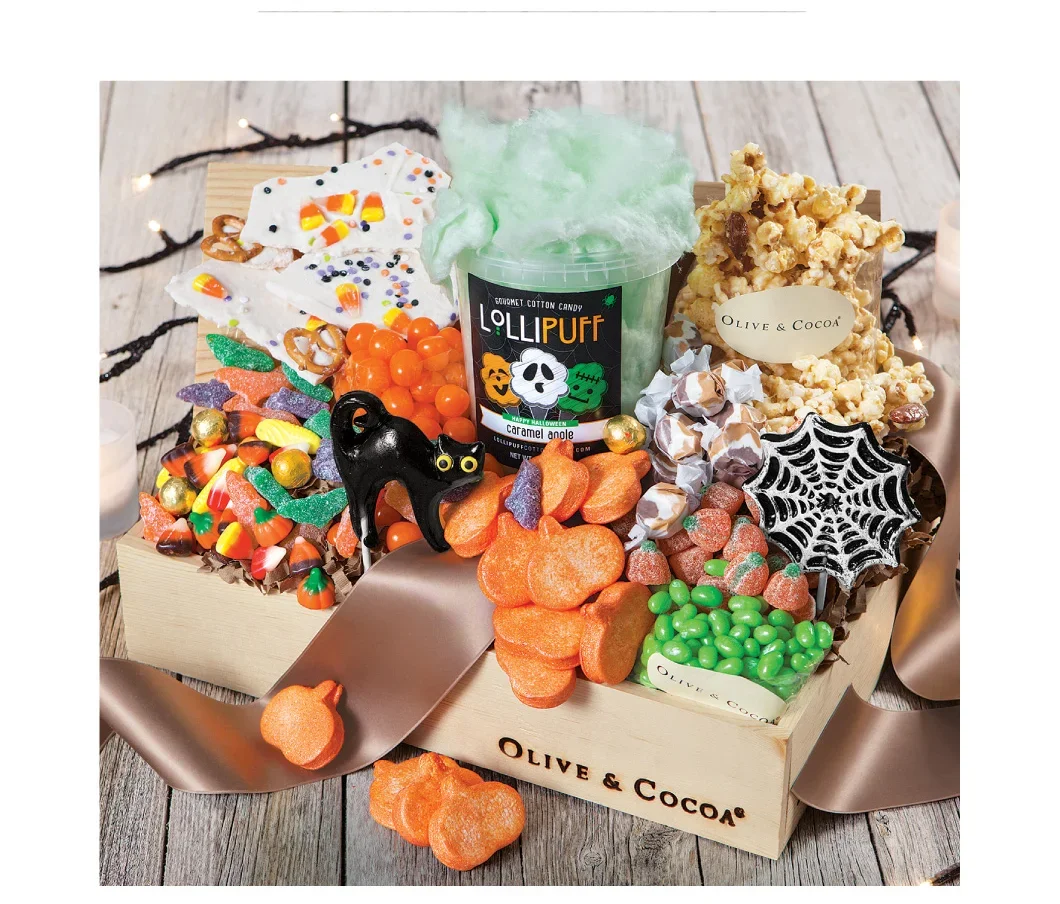 10 | HALLOWEEN TREATS CRATE
This amazing Halloween candy basket houses the ultimate collection of scrumptious Halloween party treats. This Halloween sweets crate is bursting with Halloween spirit. From caramel apple flavored cotton candy and marshmallow pumpkins to black cat lollipops and white chocolate pretzel bark, there's bound to be a treat to tempt every sweet tooth in this crate.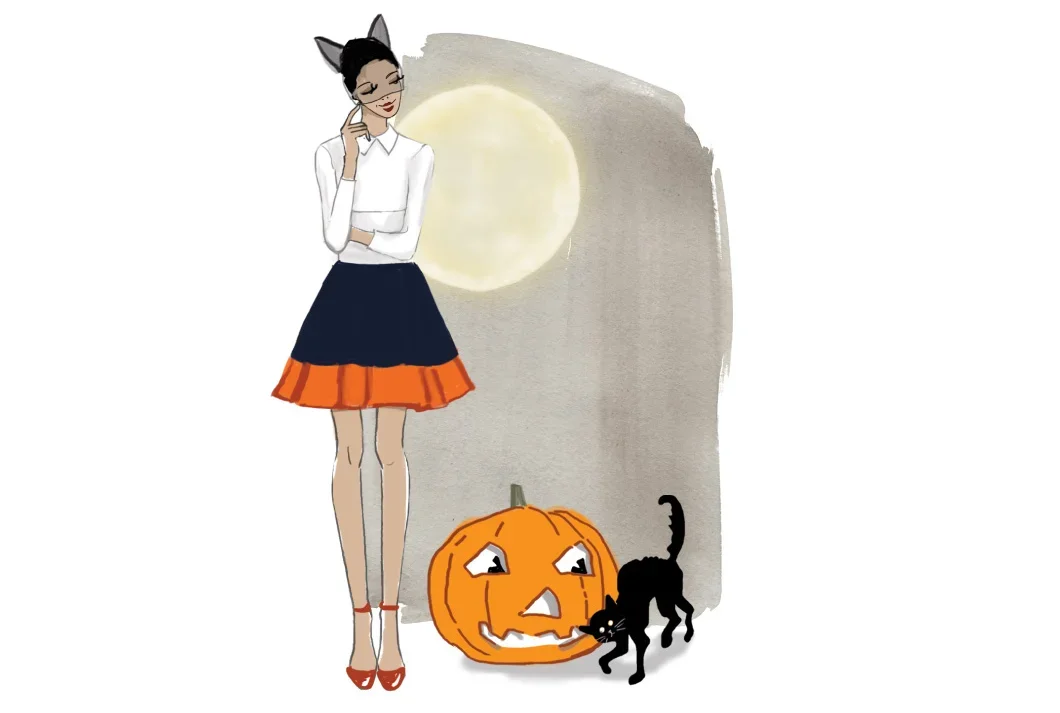 Halloween Treats
Whether you're celebrating Halloween with a sensational party with family and friends or wishing loved ones a happy haunting from afar, a special Halloween gift basket filled with Halloween party treats from Olive & Cocoa is sure to add a touch of magic to this playful holiday that will be remembered for years to come.