Holiday Gifting in the Office
Why not spread your holiday cheer throughout the office this season? We have just the right holiday gifts for showing your coworkers how meaningful they are to you, from sweet treats made for sharing to thoughtful decorations.

Sweeten up the scent in your office with our Bourbon Vanille candle. Ground and distilled in Bourbon, France, the vanilla beans in this candle evoke a sweet and decadent richness reminiscent of the holidays. This luxurious double-wicked candle will burn approximately 60 hours and comes gift wrapped in a hand crafted wood crate with ribbon.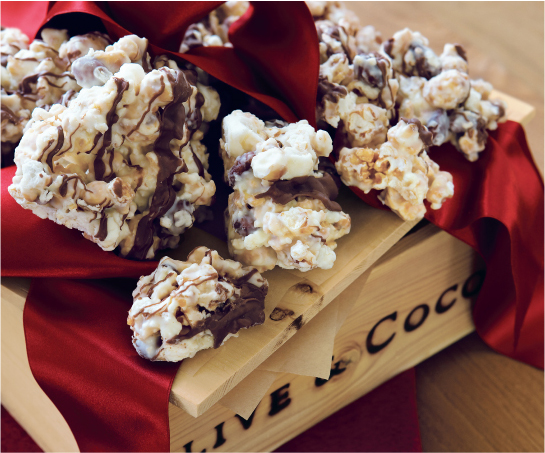 Our ultra-snackable Rocky Road Popcorn will delight coworkers and satisfy even the most demanding sweet tooth. Creamy chocolate is drizzled atop popcorn, marshmallows, and almonds for an irresistible treat. A pound of popcorn arrives in four, 4-ounce bags-plenty for sharing with everyone in the office.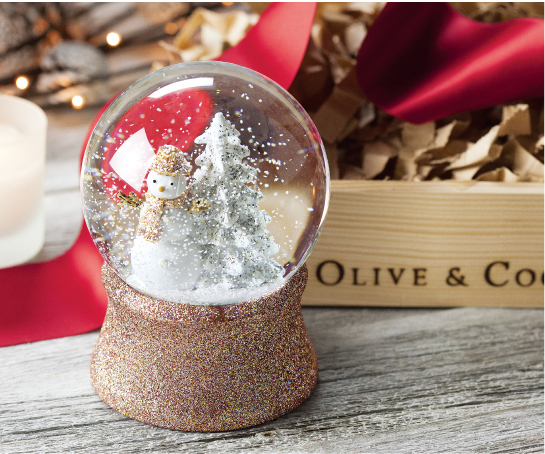 A beautiful gift for your boss or company executive, our wintry snow globe will look festive when displayed on a desk and can also double as a paperweight. An intricately designed snowman and a frosted white tree are set within a glass globe that sits atop a glittery hand painted base. When shaken or turned upside down, a cascade of snowflakes descend, creating a whimsical winter scene.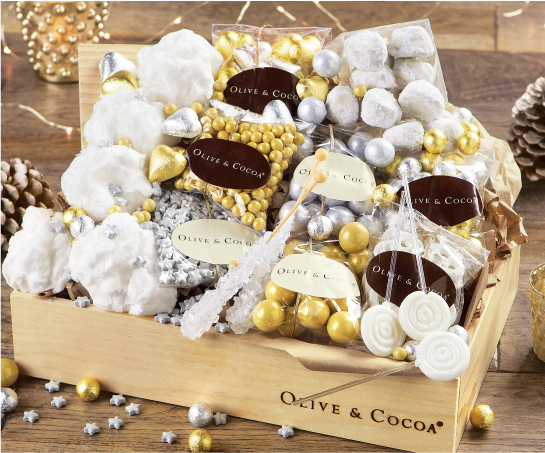 Perfect for offices of all sizes, our Winter Wonderland Sweets comes in petite, medium, and large varieties, each in festive shades of silver, gold, and white. The assortment of delectable treats includes silver candy stars, gold chocolate drops, truffle hearts, cotton candy "snowballs", and white chocolate dipped pretzels-so there's sure to be something for everyone.
These adorable miniature trees are as delicious as they are fun. Salty pretzels are enveloped with sweet white chocolate in alternating colors of white and green, and then decorated with tiny icing ornaments and a homemade caramel triangle top. The pretzels come individually wrapped making them easy to pass around the office.