Guide To Hosting A No-Fuss Easter Brunch
Take to the patio and host an easy Easter brunch al fresco!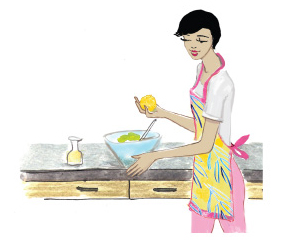 Easter Brunch Menu
We love easy Easter brunch menu classics and finger foods such as spicy deviled eggs, lemon blueberry scones, mini cinnamon buns, quiche with ham and goat cheese (pre-bought crust of course), and a salad of mixed greens with spring vegetables and champagne vinaigrette. The best part of this Easter brunch menu is all of the dishes can be made the day before. Why spend Easter Sunday tucked away in the kitchen when hosting Easter brunch can be spent celebrating and socializing with those close to you? Here are our tips for hosting a no-fuss Easter brunch this year.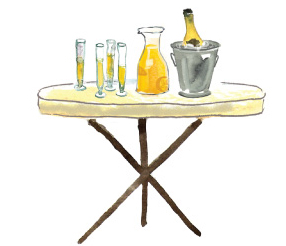 Mix It Up
Celebrate Easter Sunday with Mimosas and Bloody Marys! These Easter brunch classics are super easy to make and even easier to serve. Set up a "Make Your Own Mimosa or Mary" bar and let guests mix their own, with bubbles and spirits chilling in an ice filled bucket, carafes of orange juice, a punch bowl of pre-made Bloody Mary mix, and little bowls of garnishes. Take a look at our ideas for unique Bloody Mary garnishes here!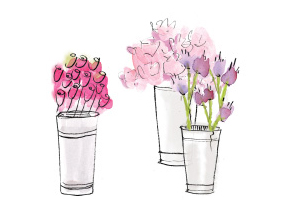 A Spring Tablescape
Have Easter brunch looking gorgeous with a simple gathering of fresh flowers or succulents. Adding just the right touch will bring a bit of freshness to the tabletop. Tulips and hyacinth are spring classics that will be in season, and arrangements with their bright sunny hues will give the table a pop of color. Be sure to keep the centerpiece low, so guests can see each other across the table.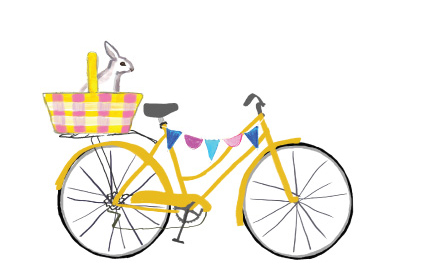 Fun For The Kids
Keep the little ones busy with activities they can do while the adults socialize. Set up a craft table with a few coloring sheets and crayons, or plastic eggs that they can decorate with bits of fabric, feathers, pompoms and other embellishments. An old-fashioned Easter egg hunt is always a hit too! Elect an older child or teen to hide the eggs around the yard and supervise the activity so the adults are free to tend to cocktails and conversation.
Make It An Easter To Remember
Olive & Cocoa is not only here to provide you with "no-fuss Easter brunch" ideas, we also offer premium gifting and Easter party favors to make your day even more memorable. Browse our collection of Easter gifts and decor for your guests (or yourself) this Easter season!