What To Do Before You Host Your Next Patio Party This Summer
Warm summer nights naturally play host to casual gatherings enjoyed with the company of friends, family or neighbors. Let your patio serve as the perfect backdrop for a summer soirée with our ultimate party planning guide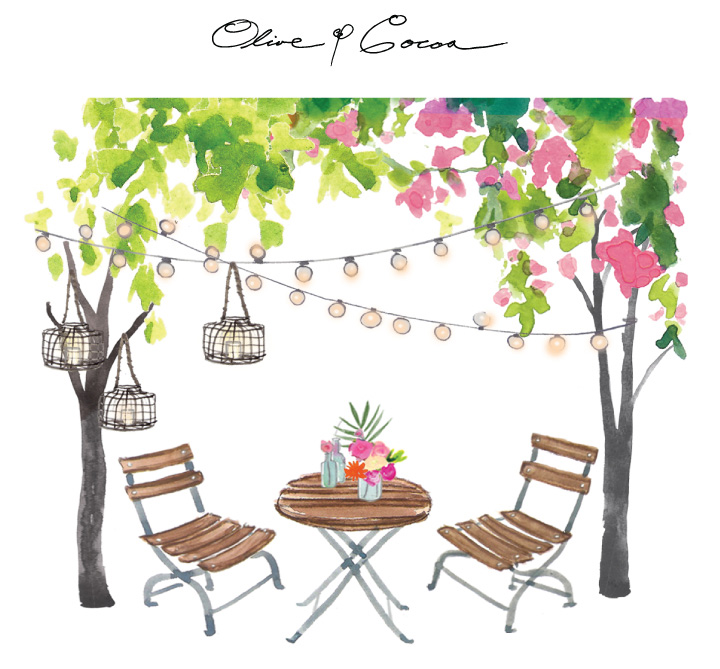 Patio Prep
Perhaps the most important step of preparing for an outdoor summer soirée is tidying up the yard, garden, patio and other surrounding areas. Make sure to weed flowerbeds, mow the lawn, sweep the patio and wipe down all outdoor furniture. If you're planning a smaller, more intimate get together, place just enough chairs around the patio table. For a larger party, set out a few groupings of chairs around the yard so guests can mingle freely. While the main focus is the outside area, it's also important to not forget to clean and prepare any rooms inside the house guests are likely see, such as the bathroom and kitchen.
Set the Scene
Create an inviting ambiance with natural style summer décor. Add bouquets of bright summer flowers to the tabletop along with unique holders containing citronella votive candles to help keep bugs at bay. Planters and larger pots of flowers placed along the patio will give even more of a garden party feeling to the area. A mellow lighting scheme is also a must. String up twinkle lights or lanterns above the table to give a warm glow without being overly bright.
Mix & Mingle
It wouldn't be a party without deliciously chilled drinks! Mix up a large batch of herb infused lemonades, fresh squeezed sangria or a signature summer cocktail. Serve in a large bowl or pitcher and allow guests casually to serve themselves. Don't forget to put out plenty of cups and a bucket of ice!
Effortless Hors D'oeuvres
Outdoor entertaining and casual fare goes hand in hand. Whether it's pairings of local artisan cheese, charcuterie and fresh fruit or good old fashioned hot dogs and hamburgers, simple summer eats are always delicious and easy. Set everything out on large trays along with plenty of plates and napkins, and let guests snack as they please throughout the evening.
Turn Up the Tunes
Nowadays, setting up an outdoor "sound system" is effortlessly easy. A re-chargeable wireless Bluetooth speaker is a summer party essential and can be synched with your smart phone or mp3 player to play your favorite tunes. Before the party, create a custom playlist of upbeat mustic in honor of the occasion. Nostalgic motown hits and classic oldies are fun for every age and may even inspire an outdoor dance party!