Summer Burgers: Recipes To Make Your Mouth Water
Throwing a BBQ is a favored summertime activity, and a seemingly carefree one too. Throw a few burgers on the grill and voilà, right? Below we share three of our favorite burger recipes, from classic to vegetarian.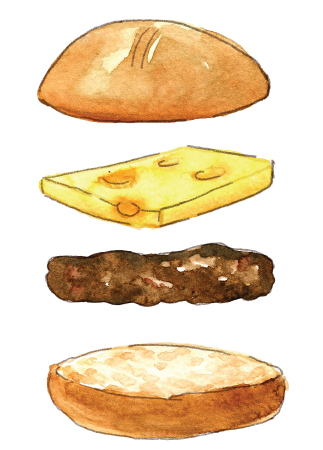 The Classic
With or without cheese, this hearty burger is always a favorite.
1 lb lean hamburger
1⁄4 teaspoon garlic powder
1⁄4 teaspoon onion salt
1⁄4 teaspoon seasoning salt
1⁄2 teaspoon Worcestershire sauce
1 egg, beaten
1 slice of your favorite cheese (optional)
1. Mix all ingredients and shape into burgers.
2. Grill to desired doneness.
3. Top with a slice of your favorite cheese.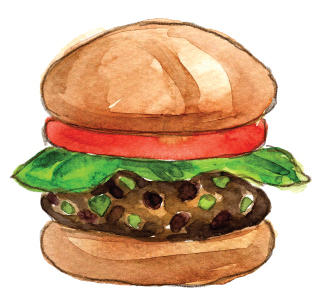 Spicy Black Bean Veggie Burger
This dense burger gets it protein from mashed black beans spiced with a bit of cumin and chili, keeping your vegetarian guests satisfied.
1 (16 ounce) can black beans, drained and rinsed
1/2 green bell pepper, cut into 2 inch pieces
1/2 onion, cut into wedges
3 cloves garlic, peeled
1 egg
1 tablespoon chili powder
1 tablespoon cumin
1 teaspoon Thai chili sauce or hot sauce
1/2 cup bread crumbs
1. Preheat an outdoor grill for high heat, and lightly oil a sheet of aluminum foil.
2. In a medium bowl, mash black beans with a fork until thick and pasty.
3. In a food processor, finely chop bell pepper, onion, and garlic. Then stir into mashed beans.
4. In a small bowl, stir together egg, chili powder, cumin, and chili sauce.
5. Stir the egg mixture into the mashed beans. Mix in bread crumbs until the mixture is sticky and holds together. Divide mixture into four patties.
6. Place patties on foil, and grill about 8 minutes on each side.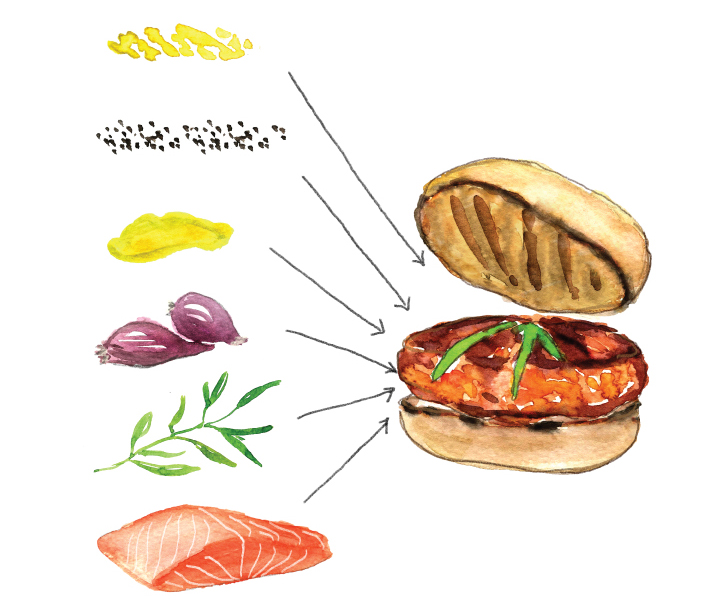 Savory Salmon Burger
This elegant burger seasoned with fresh tarragon and Dijon mustard is a coastal inspired favorite.
1 pound skinless center-cut salmon fillets, cut into 1-inch pieces, divided
2 tablespoons Dijon mustard, divided
2 teaspoons grated lemon rind
2 tablespoons minced fresh tarragon
1 tablespoon finely chopped shallots (about 1 small)
1/2 teaspoon kosher salt
1/4 teaspoon freshly ground black pepper
Cooking spray
4 (1 1/2-ounce) hamburger buns, toasted

1. Place 1/4 pound salmon, 1 tablespoon mustard, and rind in a food processor; process until smooth. Spoon puree into a large bowl. Place remaining 3/4 pound salmon in food processor; pulse 6 times or until coarsely chopped. Fold chopped salmon, tarragon, shallots, salt, and pepper into puree. Divide mixture into 4 equal portions, gently shaping each into a 1/2-inch-thick patty. Cover and chill until ready to grill.
2. Preheat grill to medium heat.
3. Lightly coat both sides of burgers with cooking spray. Place patties on a grill rack; grill 2 minutes. Carefully turn patties, and grill for an additional 1 minute or until desired degree of doneness.