A Little Goblin Get-Together:
How to Host a Frolicsome Gathering for Your Youngsters
Hosting a Halloween party is a piece of candy corn with this list. From the first ring of the doorbell to farewell waves at the porch, our guide for Halloween décor and activities are a party no child will forget.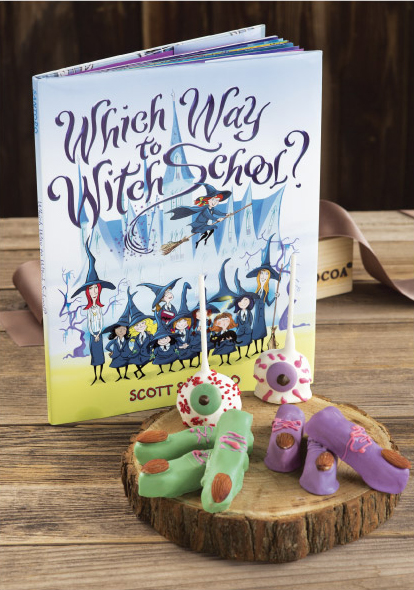 CATCH THEIR ATTENTION TO SET THE TONE
After greetings at the door, invite guests to form a circle. Imagine their delight when you produce an entrancing tale paired with a ghoulish treat that gets them giggling! A perfect example is our Bewitching Chocolates & Storybook set, which pairs eyeball and finger shaped sweets with a witchy adventure. While settling in, your guest's eyes will inevitably wander the room. A nice background piece to spark their Halloween fantasies is our mischievous Hide & Seek Skeleton, which hints with a wink of the tricks and treats in store.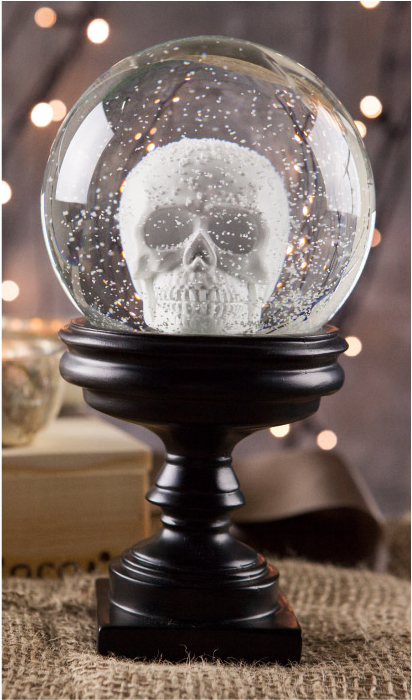 INVITE IN THE MYSTERIOUS STRANGER
As the story is read, the children notice a newcomer slip in from another room, to play the role of the fortune teller. Right after the story ends, introduce your guests to Madame (or Monsieur) Destin, who has come to predict fortunes of silliness! Imagine the added mystique that our Shadows & Spells Snowglobe could bring to the performance!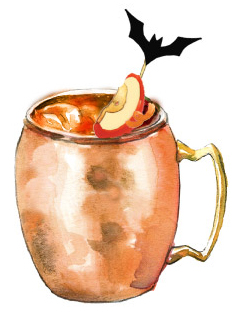 Keep Guests in High Spirits
Through these activities, be sure to have a whopping bowl of libations at the ready. Here's a link to our recipe for our favorite Boozy Apple Cider for the parents, or try the following Ghoul Punch for the littles:
Start with 1 gallon tropical fruit punch, 2 liters lemon-lime soda and 1 quart raspberry sherbet.
Pour these together and mix in your favorite Halloween cauldron.
Now you have a perfect base to float some molded ice ghosts, or a dramatic (and literally chilling) ice sculpture.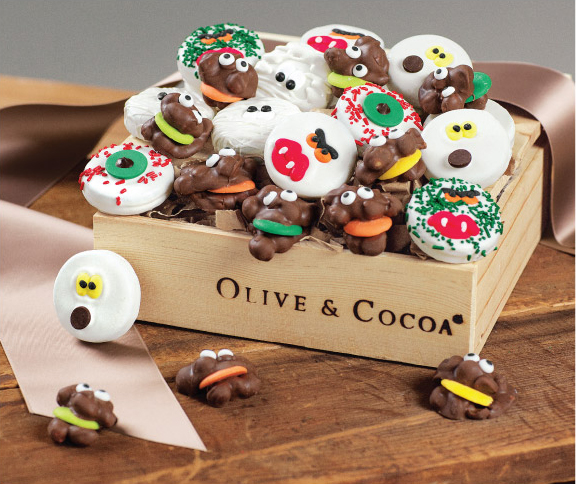 Add in a spread of your favorite finger foods, and no gremlin will be left ravenous! If your tastes lean more toward the rustic, our Farmhouse Fromage & Serving Set brings a spooky woods motif to your table. If catering to a sweet tooth, our Frightfully Fun Cookie Crate brings a friendly whimsy for a small group of precious imps. For a large group, Chocolate Covered Goblin Bites are sure to bring smiles. Your guests will nosh silky chocolate, savory salami and seeded crackers while watching the fun unfold.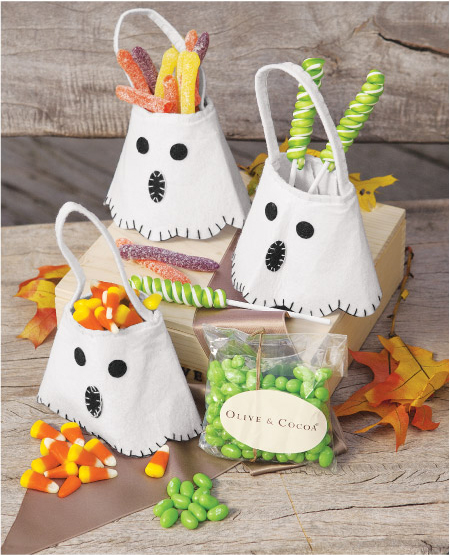 A FOND FAREWELL
As the high jinks settle down, the parting gifts are the perfect pièce de résistance. You'll give them delightful chills when you present your participating parents with a token of your appreciation. It could be a string of Silvered Skull Lights, or perhaps some Masquerading Mice Ornaments, to dress their home. As for your happy imps, a party favor of our Ghostly Mini Totes & Treats, filled with a full-color spectrum of bewitching candy corn and sour gummy worms, would not go amiss. The little goblins will carry these talismans home, and reminisce with every nibble. If you prefer your own touch, see our favorite how-to tips for a simply crafted thank you card in our Gratitude With Grace post, or a select set of Halloween stickers sends them home with recollections of a wickedly perfect party.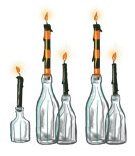 We invite you to follow this guide to give the young at heart a spectacular All Hallows' Eve. The friendly waves and echoes of laughter at the end of your party will fill you with satisfaction, knowing that no guests will forget your enchanting hospitality.