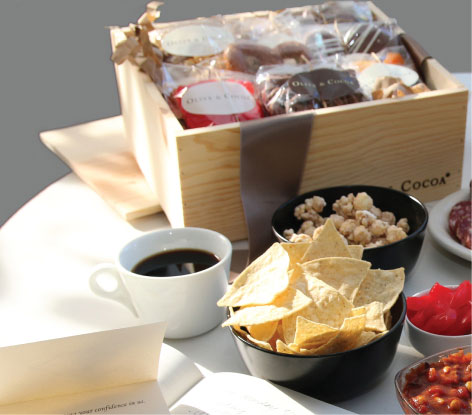 Tips for Team Treats
to Get Productivity on Track
JULY 2018
Gift big for business this season with one of our grand crates designed for sharing. Say 'thank you!' to the entire team.
Grande Sweet & Savory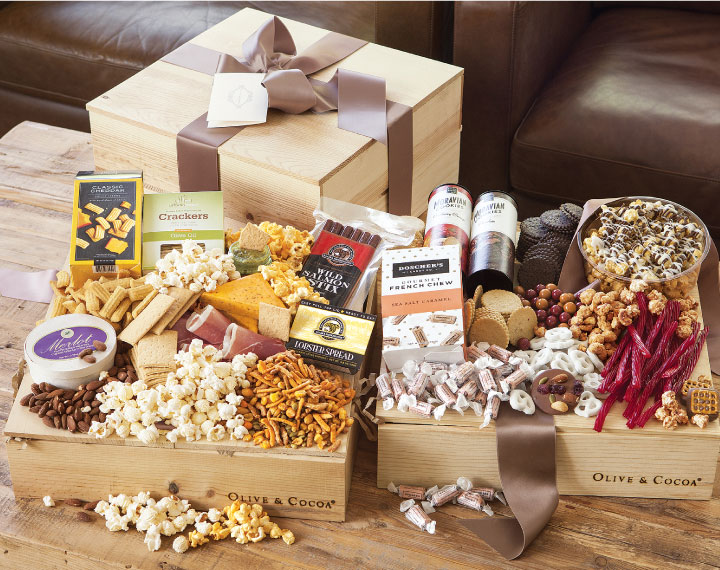 Two handcrafted wood crates are artfully stacked one on top of the other, brimming with epicurean delights. Over twenty delicious delicacies are sure to impress your CEO and the entire office.
To Your Health Grande Crate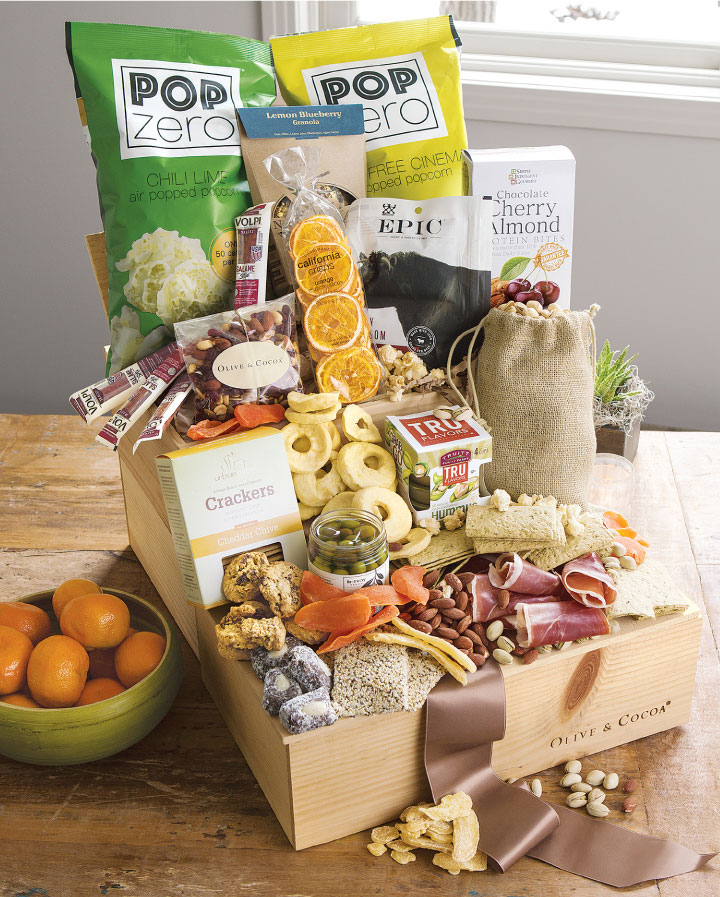 Overflowing with healthy snack options, our To Your Health Grande Crate doesn't skimp on taste but does pack a nutritious punch. The collection includes a variety of dried fruits, golden raisins, gourmet fruit and nut trail mix, coconut date rolls, artisanal granola, roasted nuts, crackers, hummus, air popped popcorn, and handful of other goodies for smart snacking.
Olive & Cocoa Signature Gourmet Collection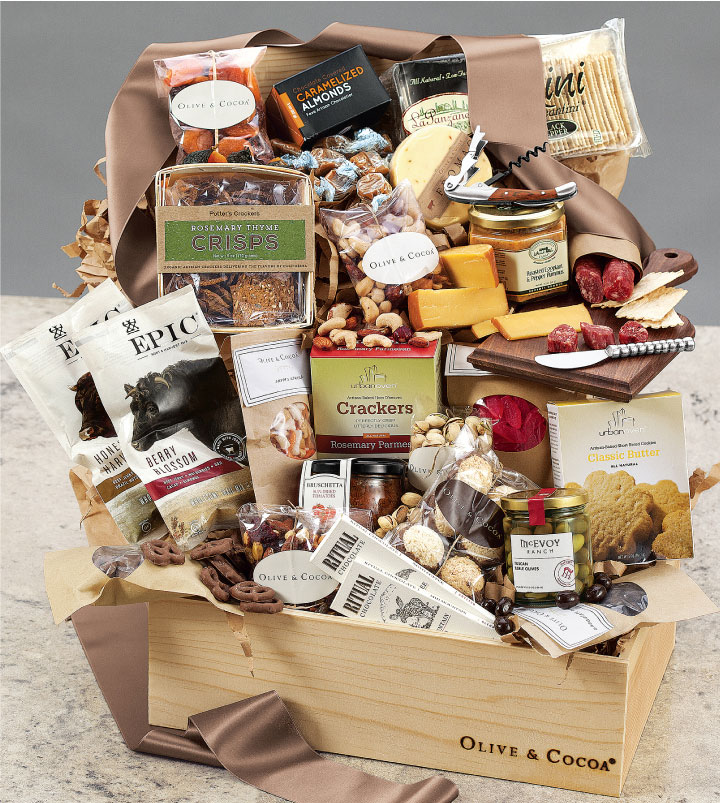 Gift to impress in Olive & Cocoa's signature style with this statement-making collection. A vast array of sweet and savory edibles come paired with a wooden cutting board, serving knife, and a corkscrew, perfect for the next office party or happy hour.