Bastille Day Fête Essentials
If you don't have plans to travel to France this summer, don't fret! You can still indulge your inner Francophile by hosting a Bastille Day gathering. Whether large or small, we have just the essentials to guarantee your party is trés chic.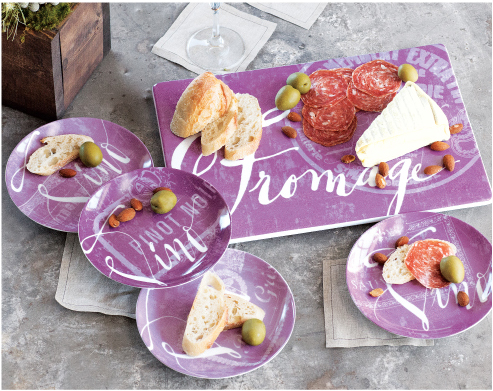 What could be more French than the classic combination of wine and cheese? Adorned with the words "fromage" and "vino" in a stylish script, this set of four appetizer plates and a serving tray is perfect for an intimate gathering.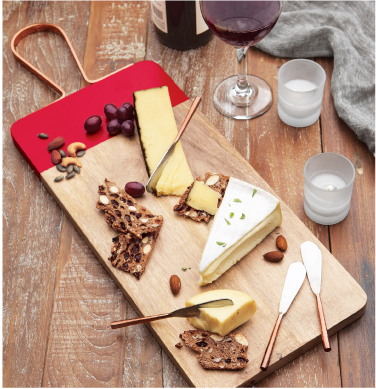 Present your cheese plate in style with this chic set. The wooden serving board is accented with a bright red stripe and sculptural copper handle and is big enough to artfully display a wide selection of your favorite cheeses, olives, and charcuterie. The set comes with four stainless steel spreaders with matching copper toned handles, perfect for spreading a creamy brie over you pain of choice.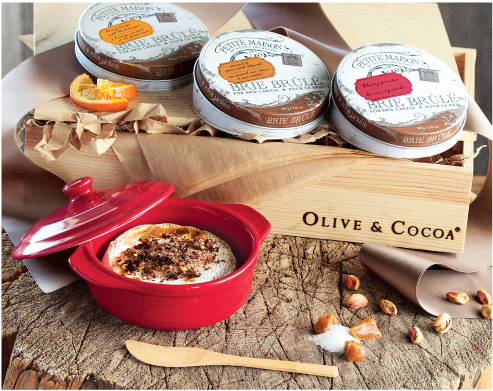 Turn your favorite brie into a sweet, savory brûlée with this scrumptious set. Comes with a classic red ceramic cheese baker with lid and a wooden spreader--all you need to do is sprinkle the topping of your choice over the cheese, bake, and serve. Bon appétit!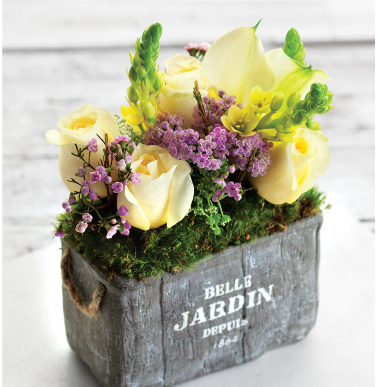 This petite bouquet comes arranged in a cement planter embellished with the French words "belle jardin" meaning beautiful garden. The delicate and feminine combination of crème, lemon, and lilac blooms will please the eye and make a beautiful centerpiece for you Bastille Day table.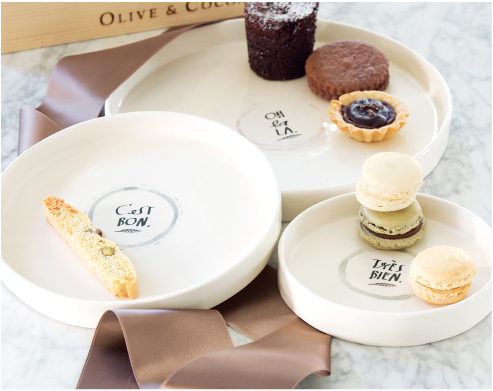 With the abundance of life's greatest pleasures, the phrase "C'est bon", or "It's good", is one of the most used in France. Adorned with playful French phrases, these pretty platters in three different sizes celebrate all that's good in life.