Black Magic Cocktail
As any refined host knows, the perfect Halloween gathering is all about the enchanting presentation. From the eerie music softly playing in the background to the candle-lit dining space, every ghostly detail must be on point--especially the cocktails! Our Black Magic cocktail is spookily impressive but simple to stir up. Combining dark blackberries smashed with rosemary, smoky mezcal, and just a little sparkling water for a spell-binding effervescence, this elegant cocktail is sure to add a bit of warmth and excitement to your elegant Halloween party.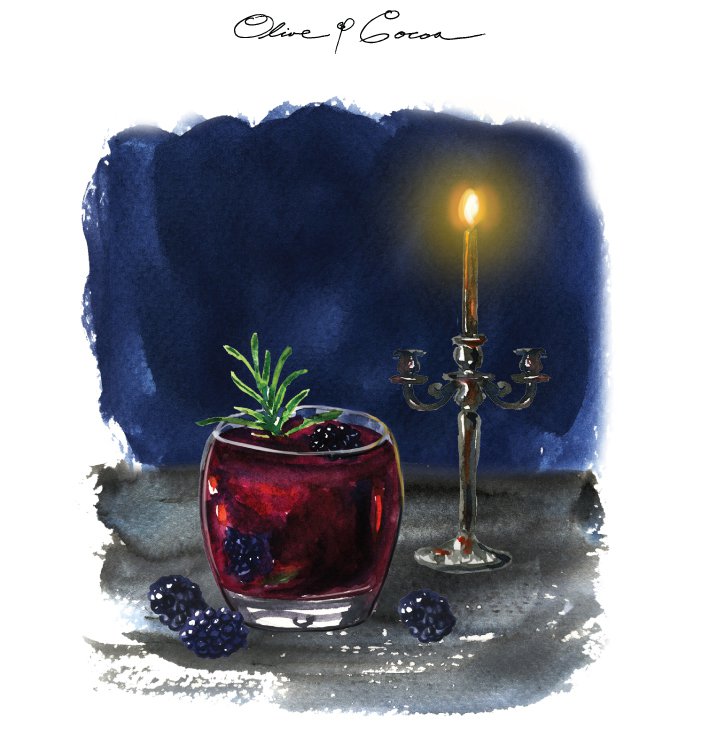 INGREDIENTS:
| | |
| --- | --- |
| | 8 fresh blackberries, plus more for garnish |
| | 1-2 teaspoons fresh rosemary, plus a sprig for serving |
| | Juice from half of a lime |
| | 1 ½ - 2 ounces tequila or mezcal |
| | Shake of orange bitters (optional) |
| | Sparkling water |
DIRECTIONS
| | |
| --- | --- |
| 1. | In a cocktail shaker, add blackberries, rosemary, and lime juice. Muddle ingredients together to release juices and essence. Add tequila (or mezcal) and orange bitters. |
| 2. | Add ice to a glass and pour the strained drink over top. Top with sparkling water and gently stir to mix all flavors. Garnish with a sprig of fresh rosemary and a blackberry. |
Garnish
Sprig of rosemary (torch just before serving for an extra spooky effect...if you dare!) plus an additional blackberry per drink.
Enjoy