Five Patio Party Essentials
With the weather warming up, it's high time to take the gathering outdoors. Turn your patio into the perfect place for a soirée with a few of our newest outdoor summer party favorites.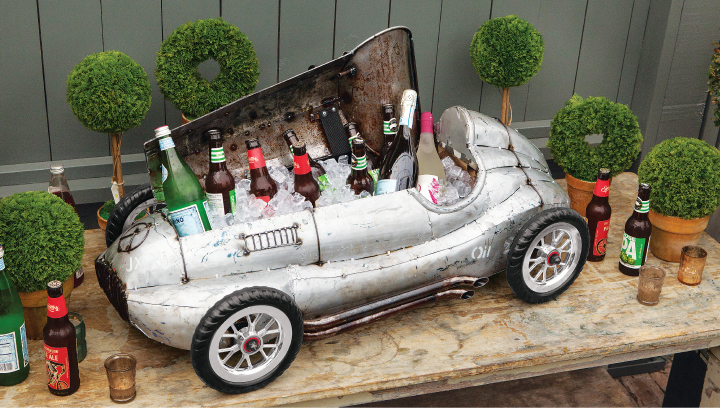 The pacesetter for all coolers, and likely the only one you'll be inclined to leave on display, our Grand Concours Cooler pays homage to Germany's legendary aluminum racecars. The cooler's intricately detailed exterior leads to a cavernous interior for chilling your favorite beverages. Hand crafted from upcycled metal drums, this grandiose 44-pound cooler can be wheeled to its next refill with ease.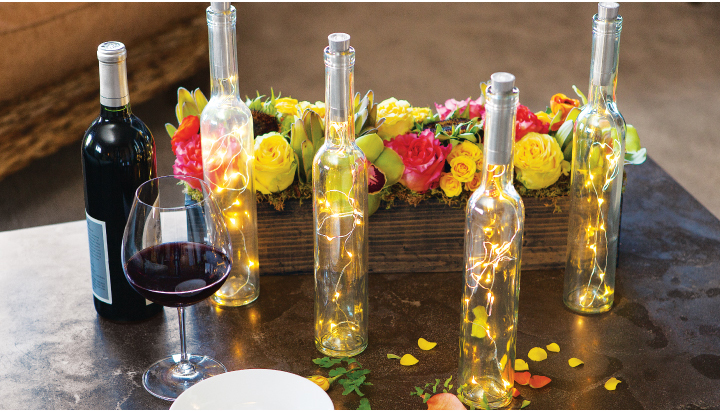 Reminiscent of a starry summer night's sky, our Twinkling Bottle lights add a glamorous touch of whimsy to any evening affair. The bottles' petite LED lights are battery-operated and can be turned on and off at the touch of a button. Arriving as a set of four bottles, this quartet is perfect for easily adding accent light to the party.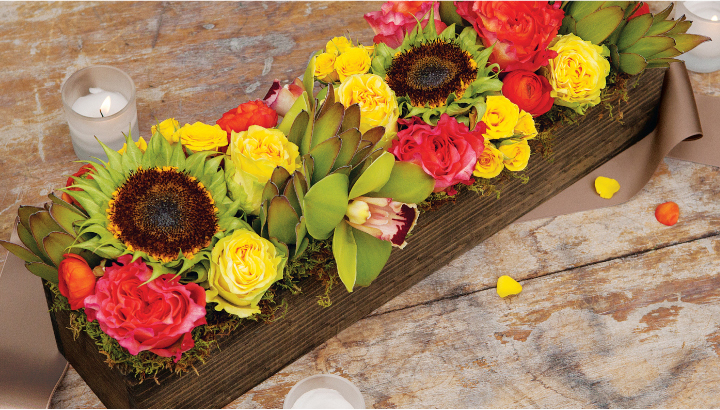 One our most expressive florals, Nicola is destined to take center stage at your party. Festive shades of bright citrus and rose are complemented by verdant greens, and are artfully arranged in a dark stained handcrafted wood trough measuring nearly two feet long. Exuberance in full bloom, Nicola will be the most beautiful arrangement patio partygoers will see all summer!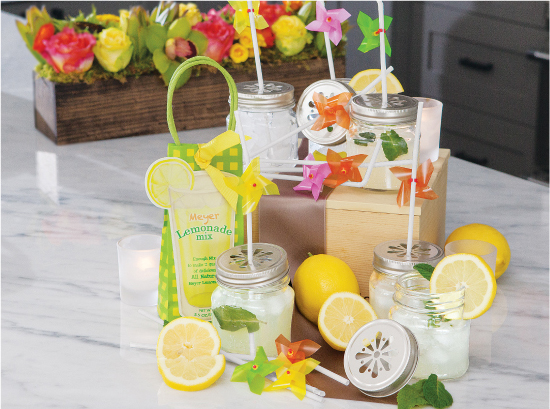 Quench partygoers' thirst with a glass of refreshing lemonade. Our Porch Party Lemonade Set contains six lidded canning-style glass jars, package of colorful pinwheel straws, Meyer lemonade mix and two fresh lemons for garnishing. Ever-delightful, these countryside throwbacks will give all a smile while partaking in everyone's beloved sunny day cooler.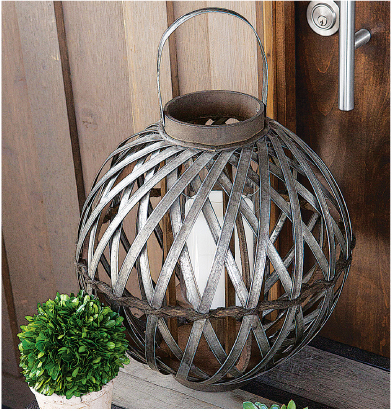 Light up the evening with our Olde Concord Lantern. Sophisticated woven metal detailing gives the lantern an artistic flair. Wonderfully versatile, this lantern can be hung from a beam or a ceiling hook, or simply placed on a table or patio, and includes a glass sleeve for inserting your favorite candle.