Forth Of July Gift Baskets And Must-Haves For Your Celebration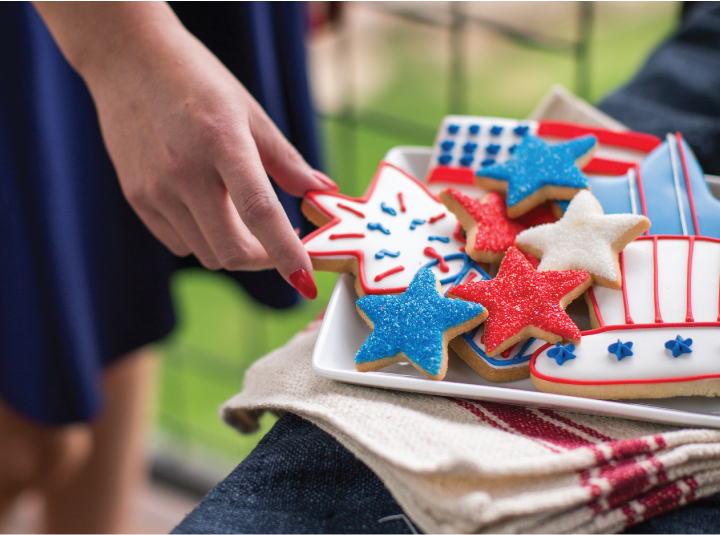 With party-planning season about to kick into high gear, we're sharing a few of our favorites for throwing the ultimate Fourth of July party. From an oversized pool float to sweet treats in red, white and blue, we have just the thing that'll add flair to your fest!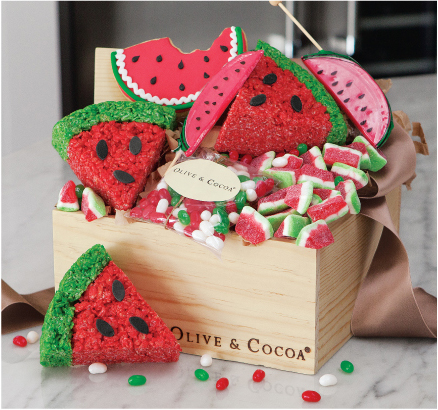 One of our favorite Fourth of July treats is reimagined in various delectable forms. Our Watermelon Sweets Crate arrives brimming with a selection of watermelon-inspired sweets headlined by a positively grand watermelon marshmallow crispy with candy seeds -- and it's even "pre-sliced" for sharing! Rounding out our watermelon patch are gummies, jelly beans, two watermelon lollipops and an oversized iced watermelon cookie.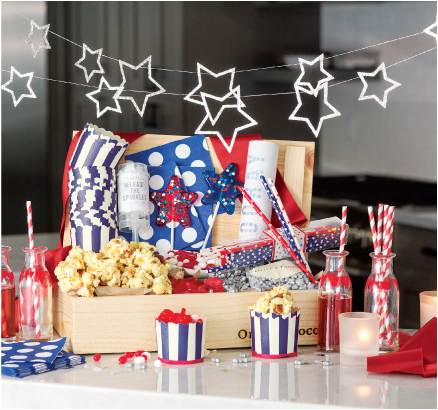 We've bundled everything you need-and then some-for throwing an extraordinary Fourth of July fête! Our Americana Party Crate is overflowing with stars and stripes, including a sparkling star banner, striped paper serving cups, paper straws, 4 petite glass milk bottles, a confetti canon, blue and white polka dot napkins, two star lollipops, caramel almond popcorn, Swedish fish, jelly beans, and silver candy stars.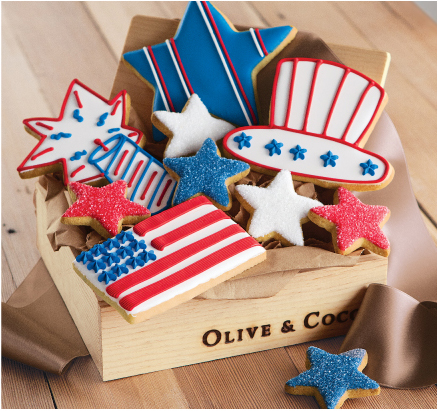 Ten decadently iced sugar cookies arrive in an assortment of Independence Day-themed shapes, including a flag, firework, hat, and sugar-dusted stars in blue, white and red. Perfect for sharing with friends.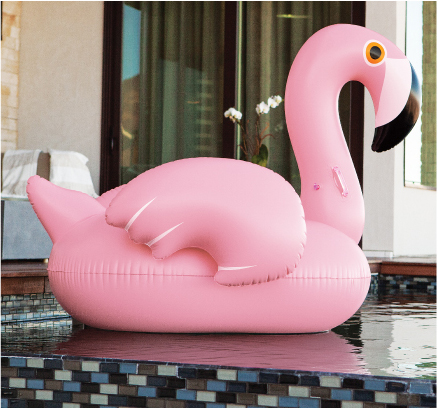 If your Fourth of July involves being poolside, our oversized flamingo float is a party essential. The inflatable float features a recessed seat for lounging, handles at the neck, and a patch kit incase of any shipwrecks. Sure to be a hit with kids and adults alike!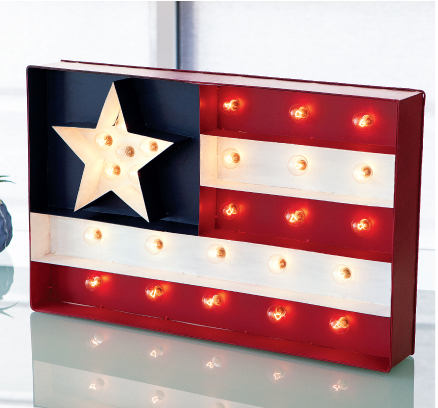 As bold as our stars and stripes, this marquee-style sign brightly illuminates patios or party rooms. Measuring a grandiose 23 ½" x 15" x 3 ½", this sign is perfect for tabletops, windowsills or may be mounted high on a wall for all to enjoy. Lit by 25 clear bulbs, this sign is also a splendid year-round addition to family rooms, home bars or rec rooms.