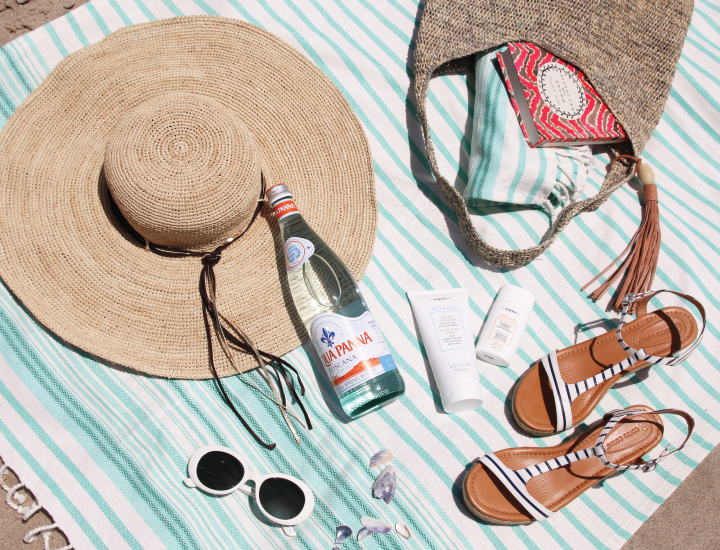 The Essentials: What To Pack In A Beach Bag For Your Vacation
Ah... the beach bound afternoons of summer are one of life's simple pleasures. Pack up these essentials and ready yourself for a perfect day of sun and sand.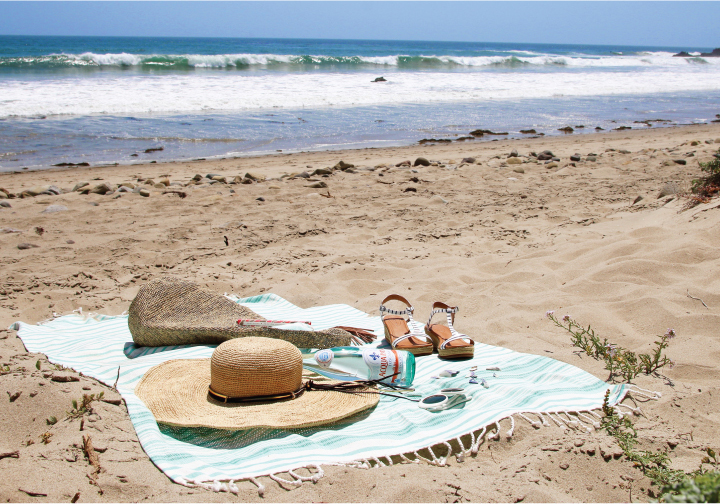 1. A Chic Bag: Always tote your beach day essentials in style!
2. Something to Sit On: Whether a beach blanket or extra towel, you'll appreciate a layer between you and the hot sand.
3. A New Book: Put down the tablet and indulge in the old school way of reading. May we suggest a classic?
4. Plenty of Water: Keep your cool and remember to stay hydrated.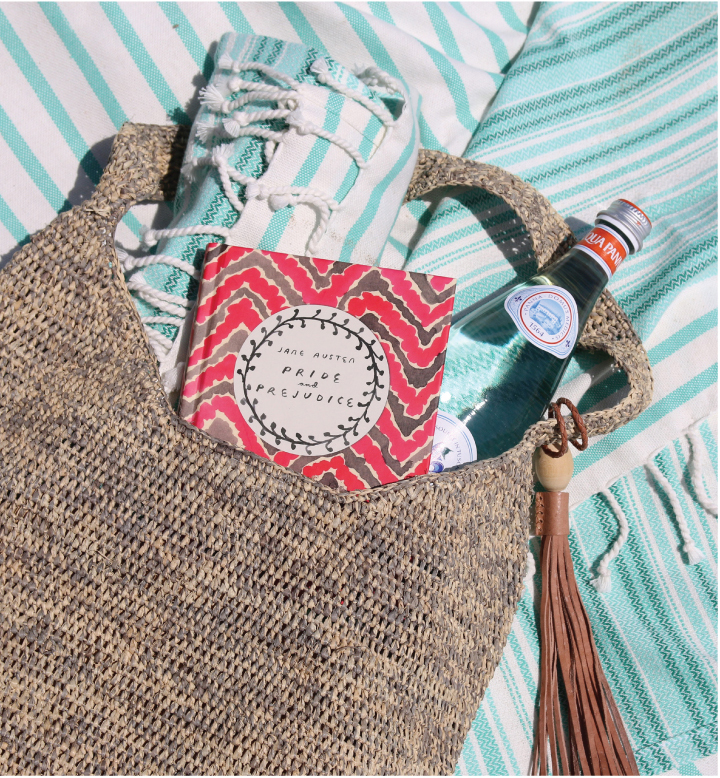 5. A Stylish Chapeau: Protect your complexion with the shade of a vintage inspired wide brimmed sun hat.

6. Sunglasses: A must for staying glam and glare-free.

7. Sunscreen: Keep sunburns and wrinkles at bay!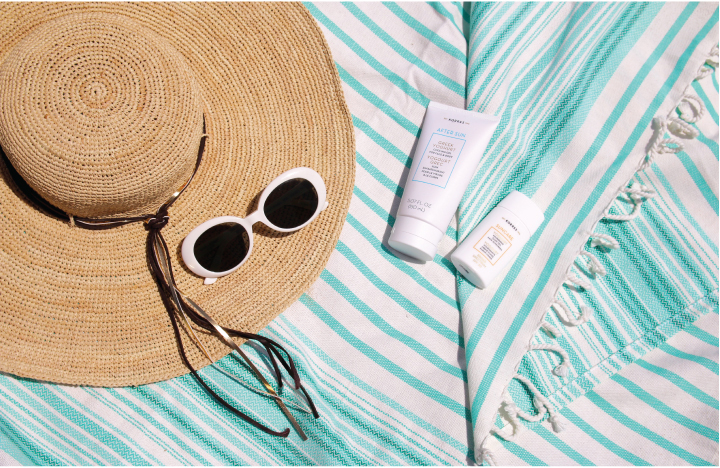 8. A Towel: For drying off after a little dip.

9. Cute Sandals: Find just the right pair to take you from beach to boardwalk cocktails.

10. Aloe Vera Cooling Gel: Just in case! Beach day skin can always use a little cooling.