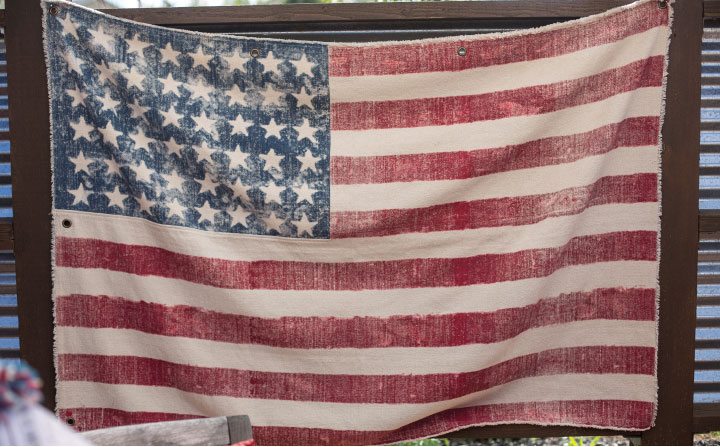 There's so much to celebrate in summer, from the fireworks that mark our independence on the 4th of July, to a myriad of housewarmings, and the last bite of a Labor Day burger. And with celebrating comes decorating, and what better décor to last all summer than a bold motif of stars and stripes? Shared below, our favorite pieces of rustic Americana décor and patriotic gifts will help ready any homestead with inspiring reds, whites, and blues:

Yankee Doodle Dandies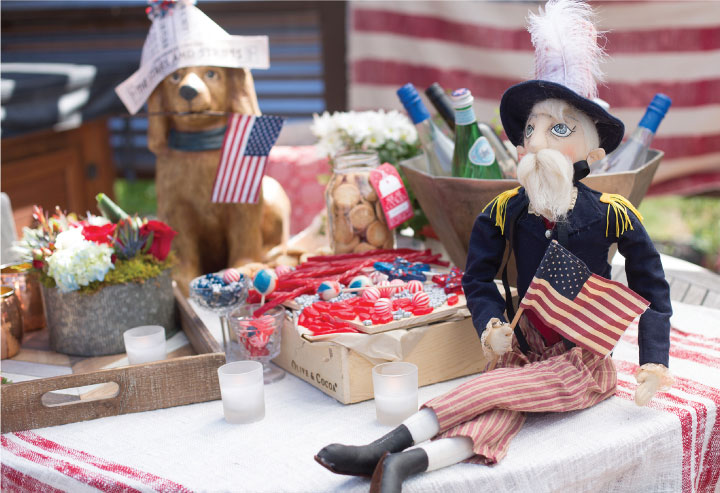 Inspirational pieces that remind of the heartland instill rooms and patios with American Spirit. When putting the final touches on patios, tablescapes, or rooms, consider incorporating playful and artful tributes to Old Glory. Artwork that reminds of our vast nation, along with a friendly face (or two), whimsically embody America.
Patriotic Party-Starters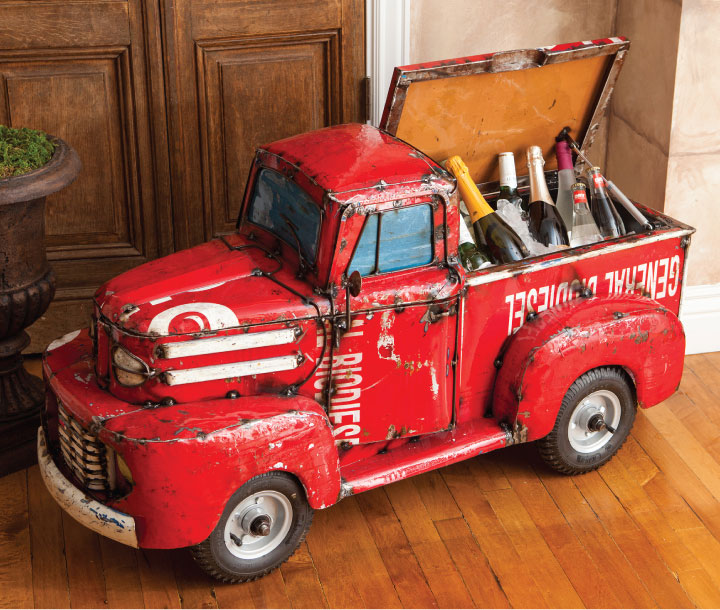 When selecting patriotic décor to enjoy and entertain with all summer long, consider boldly reimagined icons that help guests find the party, serve refreshments, or provide a spot to rest. Going above and beyond balloons on the mailbox, hanging a grand banner lets all know where the party is while shading porches and patios. Once settled, guests will make a beeline for a retro-inspired cooler packed with a payload of beverages and nostalgia will get conversations-and the party-started. And should seating run short or wee ones need rest, generously sized towels in our favorite reds, whites, and blues, are wonderful for relaxing and taking in backyard festivities.
Gifts of Glory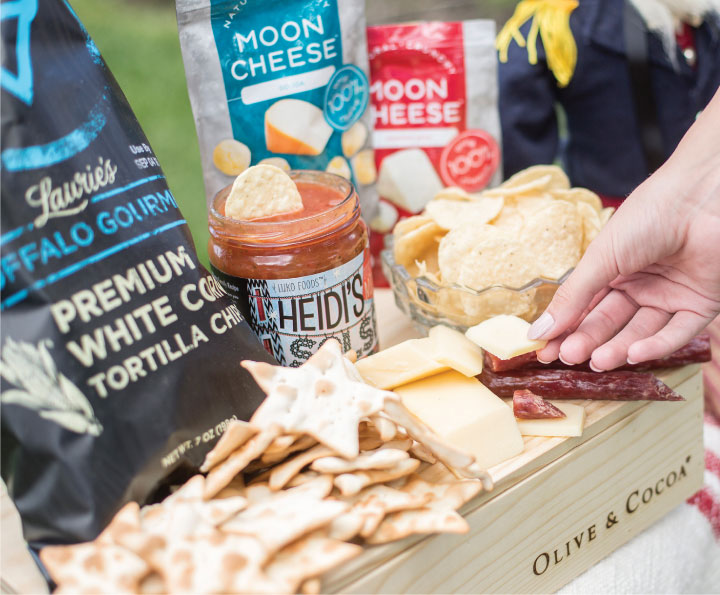 Summer provides a myriad of opportunities to share gifts inspired by Old Glory with anyone-anywhere they happen to be. Whether it's thanking a friend or thinking of a loved one, a bundle brimming with red, white, and blue treats (either sweet or savory) will bring smiles as grand as this land of ours.
Splashes of red, white, and blue help prepare for a summer of celebrations by reminding of the patchwork of people and places that make America so beautiful!
May we recommend:
Our Land Wall Art | Uncle Sam | Patriotic Pup
Old Glory Wall Hanging | Vintage Red Truck | Oversized Stripe Towels
Red White & Blue Sweets Crate | Red White & Blue Savory Crate