Have A Healthy New Year With These Four Self-Care Tips
Many of us think of new year's resolutions as goals we set for improving our health, our work, and our relationships. But it's important to remember that any self-improvement begins with self-care. Once you put your health and wellness at the top of your priority list, your goals will fall naturally into step. But if you're like most people, you're wondering exactly what self-care is, and how to fit a self-care routine into your busy schedule. We say, keep it simple. Experts recommend scheduling at least thirty minutes of leisure time each day to reduce stress, increase energy, and maintain a sense of well-being. It's a new year, and there's no better time than now to begin a consistent self-care routine. Here are a few simple ideas to get you started on your journey of self-care.

A wise woman once said, "when you're feeling crabby, get in the water." We couldn't agree more; there's no better way to unwind and de-compress than with a good old-fashioned dip in the tub. Take your bath to a new luxurious level with invigorating rose, pink citron, and tart cassis to indulge the senses, and shea butter soap to soften your skin. Try our Posh Pink Citron Spa crate with herbal tub sachets for a truly relaxing and luxurious bathing experience.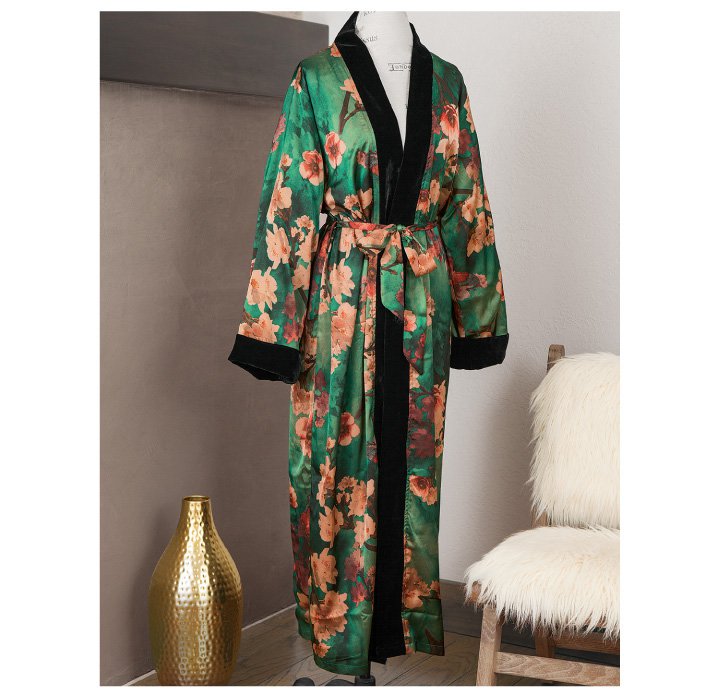 At the end of a long day most of us like to slip into something more comfortable. Upgrade your loungewear to something that makes you feel as much beautiful as it does comfortable. Our Emerald Garden Kimono is made with softly spun material and trimmed in luxurious black velvet. This kimono is soft on the skin, loose fitting, and breathtakingly beautiful.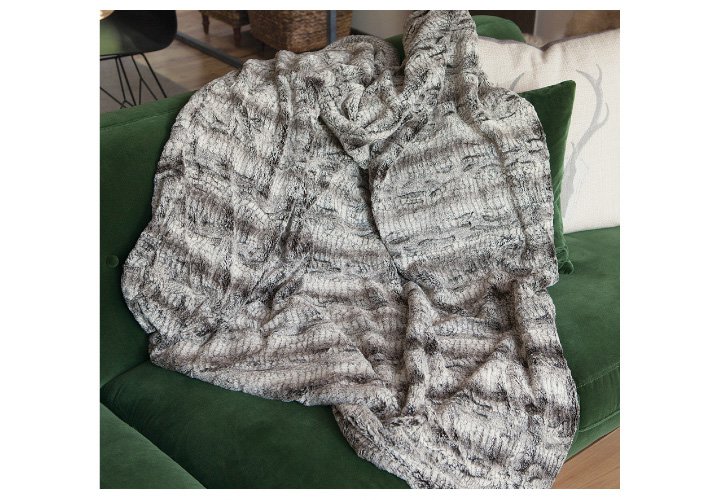 January finds many of us particularly depleted after the rush and excitement of December's holidays, making it the ideal time for taking a mental health day. Taking a day to recharge and refresh yourself before returning to your busy schedule will improve your mental clarity, increase your energy and renew your motivation. Our Remus Plush Grey Throw is the perfect companion to wrap up in while you watch a movie at home, or delve into that book you've been meaning to read.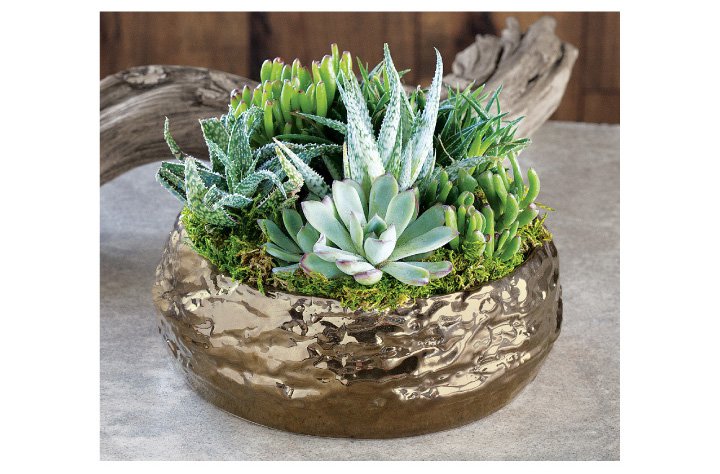 Studies show house plants add more to your space than visual beauty. According to NASA houseplants' natural filtration system keeps you healthier, helps you heal faster, reduces your stress levels, and boosts your mood. Our Gilded Succulent Potager is a collection of carefully selected succulents in a beautiful gilded pot so you get all the health benefits of a houseplant nestled in an artistic pot that enhances the beauty of your space.
When you're making your list of new year's resolutions, don't forget to put self-care on the top of the list! With a daily routine that prioritizes your well-being first, you'll have the energy and mind power you need to achieve your other resolutions with ease.