5 Ways to Say Je T'aime:
Parisian Inspired Valentines
Ah, Paris...we can't think of a place more timelessly romantic.
This Valentine's Day, celebrate memories of this iconic city
and say "I love you" with our favorite French inspired gifts fit
for bestie, beau or Parisienne at heart.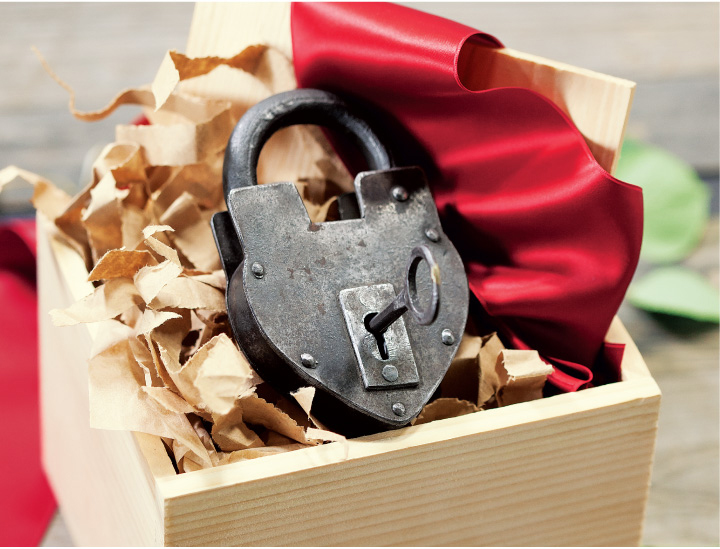 PARISIAN LOVE LOCK & KEY
As local legend tells, a lock placed on a particular bridge in Paris symbolizes love everlasting. With antiqued styling, this unique heart shaped lock holds so much meaning, and brings new definition to "the key to your heart."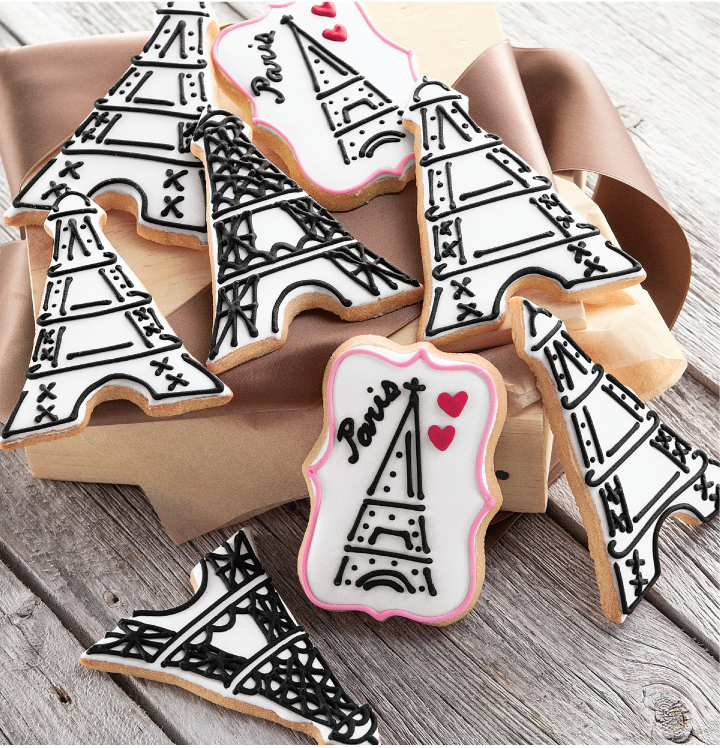 JE T'AIME FROSTED COOKIES
Intricately iced, our extra thick sugar cookies will remind them of goodies from their favorite pâtisserie. Share memories of Paris together while savoring our adorable Eiffel Tower cookies and cups of café au lait!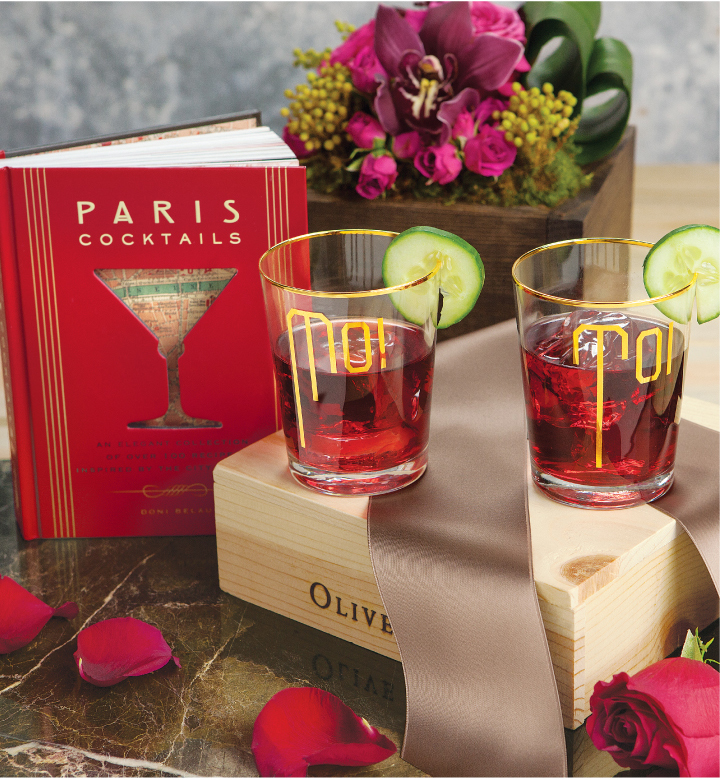 Moi et Toi Parisian Cocktail Set
What could be more romantic than a cocktail party for two? This chic set features a book with more than 100 Parisian-inspired recipes to help finesse your mixology skills. A pair of gold-lettered "Moi" (me) and "Toi" (you) glasses are also included in this set for serving up the perfect "Cocktail Parisien" to your significant other.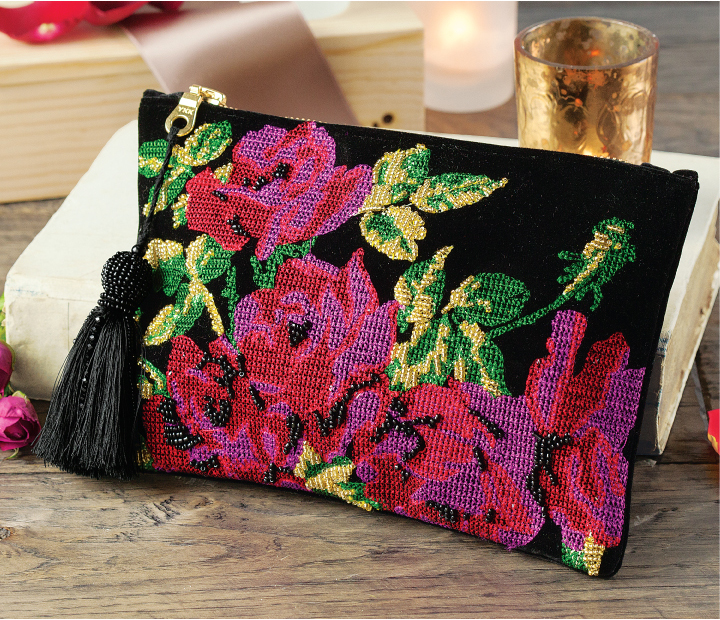 Oui, Chérie Beaded Clutch
Before she steps out, have her step back nearly 100 years to France's grand jazz salons by adding a bit of Parisian glam to her ensemble. Jewel-like beads, attention-grabbing tassel and black velour make this Oui, Chérie Beaded Clutch an incredible way to add panache.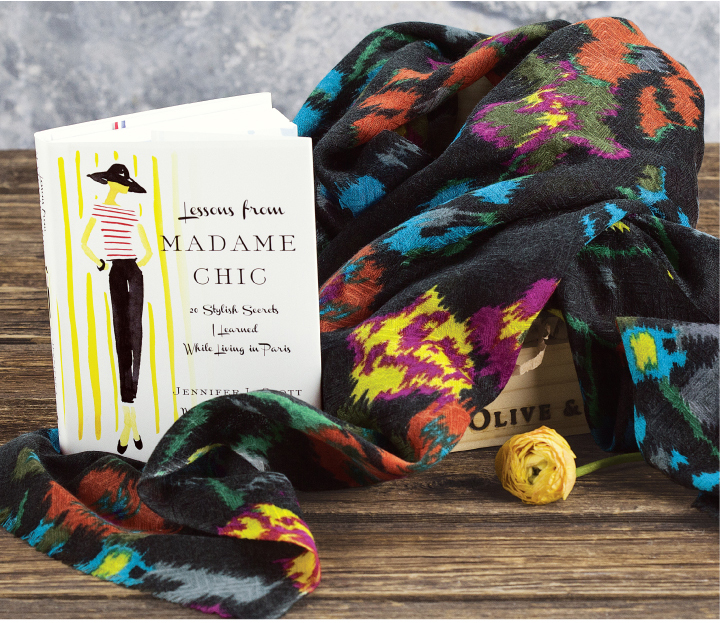 Parisian Chic Book & Scarf
French fashion 101 is in session! Every stylishly chic Parisienne knows about living and dressing with a certain "je ne sais quoi." This book guides readers through the beauties of a quintessential French lifestyle, and includes an au courant street style scarf to help take her wardrobe to the next level.