Celebrating Valentine's Night with the Entire Family
Whether celebrating with family or opening your home to everyone you consider a sweetheart, we've put together several ideas to help make it a happy Valentine's Day for everyone.

Sip & Spell

Wonderful conversation pieces, our Love Letters Glasses are playful additions to the evening's proceedings. Incredibly stable and easy to hold, these stemless glasses accommodate 15 ounces of sparkling cider, "kiddie cocktails," or any beverage you wish to share with guests.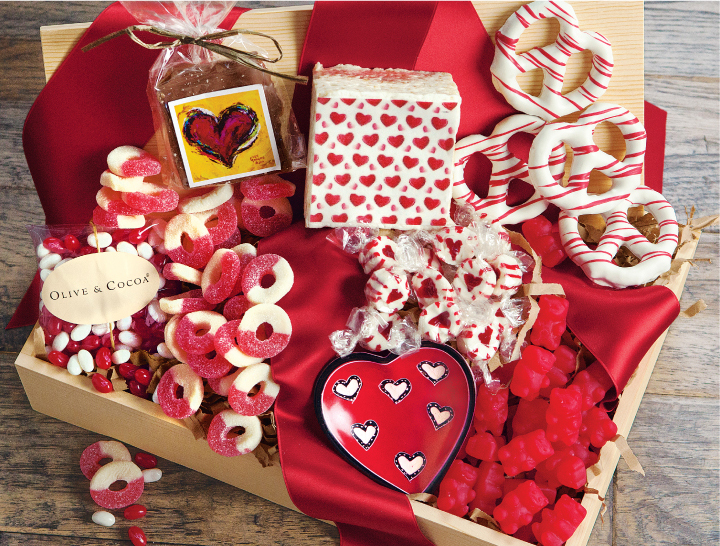 Have Them See Red

Set hearts aflutter with our extravaganza of scarlet and crimson treats in this Heart's Delight Crate. Cinnamon bears lead a cavalcade of sweets that has something for everyone including a marshmallow crispy square big enough to share, white chocolate dipped pretzels and buttery chocolate pecan toffee.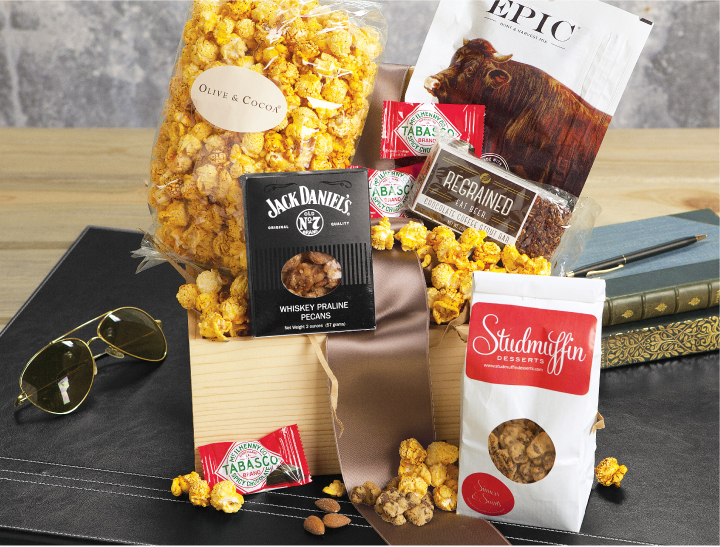 Spice Up the Night

While sweets will always have a place at Valentine's Day, perhaps guests may prefer something a bit zestier? The chili lime popcorn, Tabasco-infused chocolates and gourmet beef jerky, along with coffee stout microbrewery grains and cookies, in our Albany Pub Crate will surely please.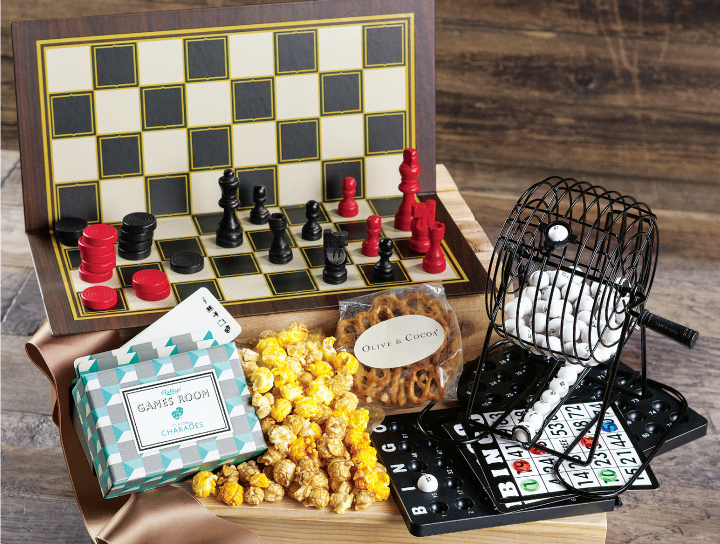 Find Fun for All

A splendid throwback, our Family Game Night Crate brings fun to the festivities with bingo, charade, chess and checkers. Because game time isn't complete without snacks, this set features maple pretzels and Chicago mix popcorn-a crowd-pleasing blend of cheddar and caramel flavors. Everything is included for a wonderful night in...just add family and friends!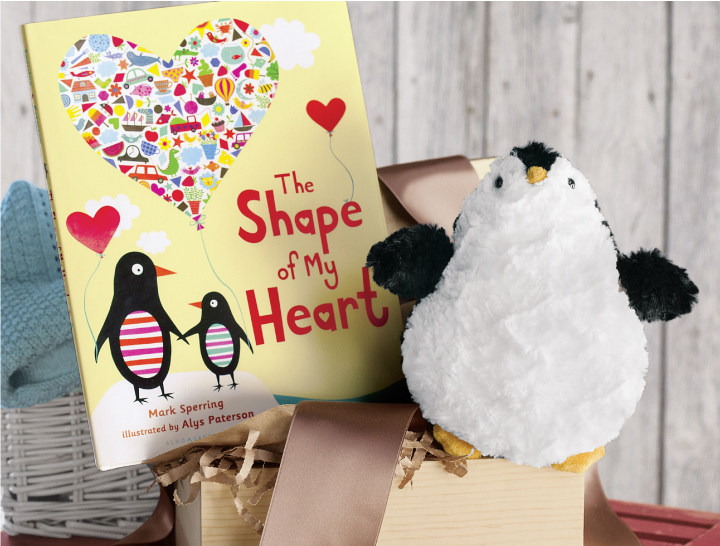 Love the Littles

When eyelashes begin to droop, Padgett the Penguin will cuddle with sleepy sweethearts while they listen to the wonderful message of love in "The Shape of My Heart" storybook. This delightful set will be the perfect ending to the perfect Valentine's Night for the Entire family.